PUNTA GORDA, Fla.–Gov. Ron DeSantis launched a donation portal on Feb. 22 following news that the Federal Emergency Management Agency (FEMA) denied southwest Florida tornado victims recovery aid.
"We cannot continue waiting on the federal government to provide relief to these Floridians," DeSantis said in a Feb. 22 press release. "After meeting with survivors last week, it's clear they still need our help."
Florida Department of Emergency Management Director Kevin Guthrie said in a statement that the tornado victims have been "navigating a difficult recovery process."
"These donations are going to directly provide assistance to our disaster survivors who need it most," Guthrie said in a press Feb. 22 release. "The Division is working around the clock to connect disaster survivors with this vital resource, which will help them recover faster and begin to rebuild after experiencing extensive devastation."
At a Feb. 18 press conference with tornado victims, DeSantis said the disaster affected a "vulnerable population," with almost all of the victims being senior citizens and 84 percent dependent on social security benefits as their only source of income.
"People are still trying to find stable housing and cleaning up debris," the governor said.
On January 16 approximately 300 Southwest Florida residents were displaced as a result of tornadoes that touched down destroying more than 158 homes in two counties.
National Weather Services later confirmed that a category 1 tornado touched down in Charlotte County and a category 2 tornado in Lee County.
Ed Murray recalled the incident as the most "frightening thing to ever happen" to him.
"My house is laying on its roof," Murray, a Ft. Myers resident told reporters at a news conference on Feb. 18. "For an hour or two I didn't know where my daughter was and for seven hours, I couldn't find my puppy."
But something that hurt worse than the devastation of the tornadoes was the treatment of the federal government when claims were denied, he told reporters.
"And then to have some government agency to say that this is not a tragedy, 22 years of memories, your children and pets all in danger. This has got to be wrong."
Ellie Costalas, another tornado victim said, "We were devastated when this happened, we just couldn't believe it."
After the tornadoes hit, Gov. Ron DeSantis issued an executive order declaring a state of emergency for Charlotte and Lee counties that set the wheels in motion to alert the Federal Emergency Management Agency (FEMA) to begin the process of assessing the damage.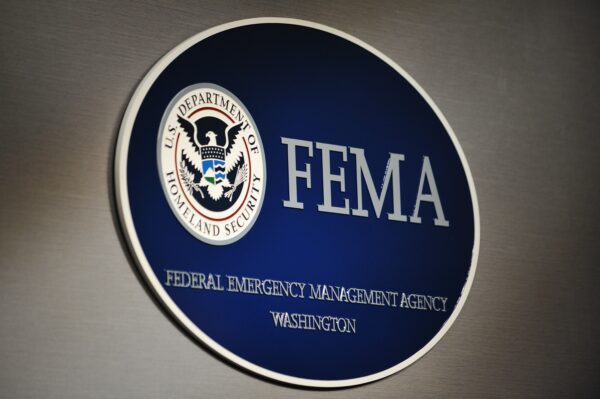 FEMA officials sent a letter dated Feb. 15 to the governor and said that the damage from the storm was "not extensive enough to warrant federal response."
"Based on our review of all of the information available, it has been determined that the damage from this event was not of such severity and magnitude as to be beyond the capabilities of the state, affected local governments, and voluntary agencies," reads a letter from FEMA Administrator Deanne Criswell to DeSantis. "Accordingly, we have determined that supplemental federal assistance is not necessary. Therefore, I must inform you that your request for a major disaster declaration is denied."
The governor's office has said they are immediately working on an appeal and said that "these things should be above politics."
"Since Biden has been president it seems like whatever they can do, to thumb their nose at Florida," DeSantis told reporters on Feb. 18. "That's why we are appealing the decision, we're going to continue to fight."