A Florida high school teacher drew headlines after allegedly writing an unusual comment on a student's homework.
Melinda Smith, the student's mother, told WJHG-TV that she was stunned when her son showed her his homework with the comment.
"[expletive] is this? absolutely no credit" was allegedly written on the top of the homework.
"[I]t wasn't anything about not getting the credit, it was more so the language about what the writing to students, that was very inappropriate and not acceptable for a teacher whatsoever," Smith told the station.
The son's identity wasn't released, but he is a student at Rutherford High School in Panama City.
Smith said the teacher should be punished for the move. "I think for sure she needs to be reprimanded," she said, according to Yahoo News. "I believe that something should be placed in her file."
Coy Pilson, the principal of Rutherford High School, stated that district officials and the school's Human Resources department are now looking into the allegations.
Pilson told Yahoo that the teacher "realized she did wrong and is distraught," but she'll still face discipline, but it's not exactly clear what that will be. The teacher wasn't identified, and she declined to speak to the media, he said.
"She was apologetic," he said, adding that the note "was a mistake on her part."
"We make mistakes, but we understand that we are called to a high professional standard," he told WJHG, speaking on behalf of the school's faculty. "And when we make mistakes, we try to correct those mistakes and move forward."
Rutherford High School in April experienced another scandal involving a suicidal social media post, Yahoo noted.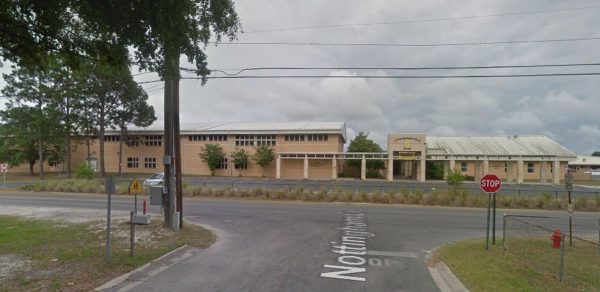 Pilson said officials had to investigate the message.
"We do not tolerate social media posts that are disruptive to our school or are violations of our student code of conduct," he said.
Bathroom Doors Removed
Recently, one school district in Illinois reportedly removed the doors to bathroom stalls after a student allegedly made a school shooting threat.
After a note detailing the threat was discovered in the bathroom at Beardstown High School, officials removed the doors, outraging parents and students, reported Yahoo News.
Some students were forced to take blankets from home before hanging them up in the stalls for privacy.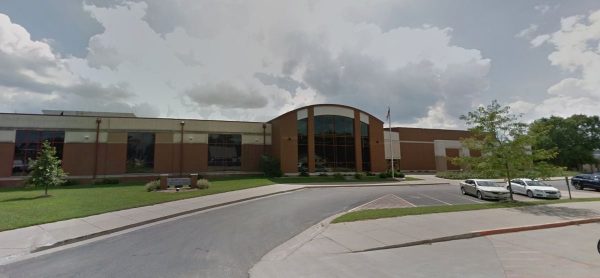 "Mostly girls have been bringing blankets from their house and hanging it up in the stalls so people can't see them… Yesterday people started putting their shoes and boots in front of the stall so people would know they're in the bathroom," Juan Juarez, a Beardstown High School student, was quoted as saying by the news outlet.
The district said female students will be permitted to use a private restroom in the nurse's office after privacy concerns were raised, Yahoo also reported.
"You have to understand when kids have a place to spend time, whether it's a minute or five minutes sometimes things happen whether it's good, bad or otherwise," Beardstown Superintendent Ron Gilbert said. "It has helped limit some of the things that were taking place."