A sheriff in Florida, Polk County Sheriff Grady Judd, tweeted that people who are on active warrants trying to seek shelter from Hurricane Irma at an evacuation center will be arrested.
"If you go to a shelter for #Irma, be advised: sworn LEOs [law enforcement officers] will be at every shelter, checking IDs. Sex offenders/predators will not be allowed," the account for Polk County Sheriff Grady Judd tweeted on Wednesday morning. "We cannot and we will not have innocent children in a shelter with sexual offenders and predators. Period," Judd posted.
"If you go to a shelter for #Irma and you have a warrant, we'll gladly escort you to the safe and secure shelter called the Polk County Jail."
Public information officer Carrie Eleazer Horstman, who authored the tweet on behalf of the Sheriff's Office, said her office was merely trying to give people fair warning about long-standing policies, in response to claims that his tweets were heartless.

"Officers are legally obligated to take a person into custody if they have a warrant," Sheriff's Office spokeswoman Carrie Horstman told the Orlando Sentinel.
"We hope it actually leads to more people turning themselves in," she said.
"We see that people [on Twitter] are upset, but the bottom line is the shelters are here to protect people and we want people to be safe," she added to the Tampa Bay Times. "If you have a warrant, turn yourself into the jail and if you are a predator, find somewhere to go."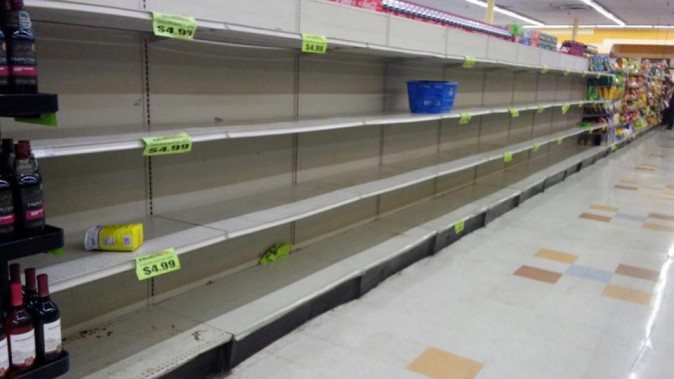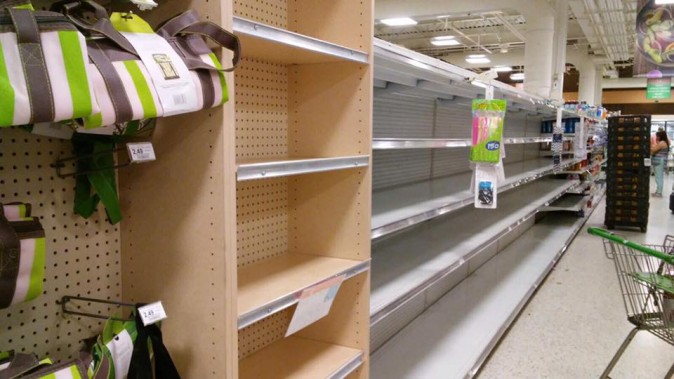 Empty shelves a Publix supermarket in Pembroke Pines, Fla., on Sept. 5, 2017. (The Epoch Times)
States of emergency have been declared in Florida, South Carolina, and Puerto Rico.
As of 2 p.m. (ET), the "extremely dangerous" Category 5 storm was hovering over the Virgin Islands, said the National Hurricane Center. The 450-mile-wide system is sustaining winds of at least 180 mph.
The New York Times, citing French President Emmanuel Macron, reported that two people were confirmed dead in French Caribbean territories on Wednesday.
"We will have victims to lament, and the material damage on the two islands is considerable," he said.