A school resource-officer was fired in Florida for using improper conduct against an autistic boy at Osceola Middle School.
The investigation into the school resource deputy stationed at the school started after the 13-year-old's mother became suspicious after noticing her son's behavior had been deteriorating. That prompted the mother to send him to school with a microphone in his pocket according to investigators. 
"When I would drive him to school in the morning… he would act very stressed out and with high anxiety," Megan Dowdy told FOX 13 News.
Her son soon came home with a recording of an interaction he had with his school's resource officer. According to Fox News, the boy had cognitive skills of a first grader and the communications skills of a kindergartner.
Dowdy said that what she heard on the tape was shocking.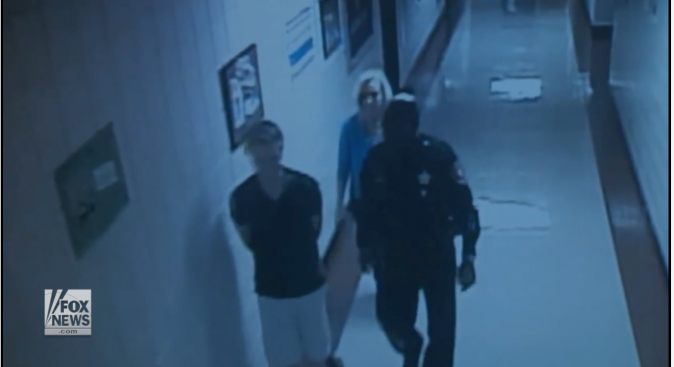 It first started when the school called their resource Deputy, Ural Darling, 57, to deal with a student. That student was Dowdy's son, who had thrown a book at his teacher in class. 
Surveillance video shows the officer taking the boy to the behavioral specialist's office. CCTV footage shows officer Darling twirling around handcuffs while he walks with the boy and another woman down the hallway. 
When they got to the behavioral specialist's office Darling can be heard on the mic yelling at the child, taunting and threatening him with handcuffs. "You want me to throw these handcuffs on you?" Darling yells. 
"No!" the boy replies.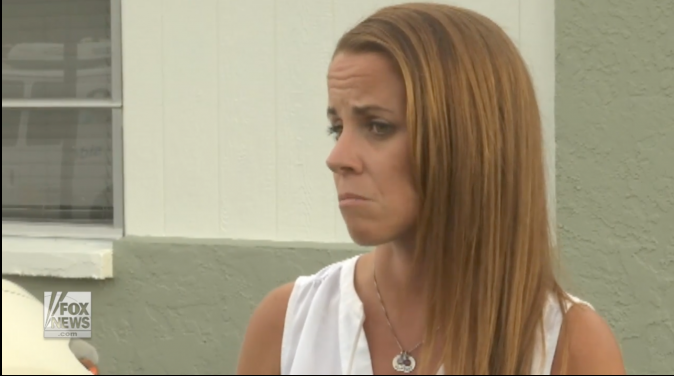 "I told you to stop," Darling said. "Throw books now! Throw them! Throw them! Go ahead and throw them and see what happens. You better not throw them! 
The deputy also taunted the boy while threatening to take him to a mental hospital at one point. 
"Is that where you wanna stay for the rest of your life?" Darling yells. "Because if I take you they'll keep you there forever." 
According to WFLA, while in the office and in the presence of the behavioural specialist, the deputy took three to five books from a shelf and made the boy stand on them and hold them. The deputy then challenged the boy to throw the books at him. But when the child did start throwing, he demanded him to stop. 
Pinellas County Sheriff Bob Gualtier said the deputy had special training in dealing with autistic children, but did not use it. 
According to WFLA, the sheriff's office received around 60 letters from school faculty defending the deputy, and touting his accomplishments, but Gualtieri said the deputy's lack of remorse didn't do him any favors.
"He believed in what he was doing and that's one of the troubling things for me, for with this, and it contributed to the decision to terminate his employment because he was not apologetic," Gualtier said. 
Dowdy told Fox News the incident was "disheartening, it's disgusting, it's disturbing." 
"I was shocked.  And I was hurt. And I was in fear for how many times this has happened to my son before," Dowdy told News Channel 8.  "I'm happy that he's fired.  I don't think he truly understands like what he's done. He shouldn't have never been around children in the first place.  Especially children with special needs."
From NTD.tv