Rep. Val Demings (D-Fla.) confirmed on June 9 she's running in a 2022 race for one of the two U.S. Senate seats representing the state of Florida.
Demings, 64, the former police chief of Orlando, Florida, championed her law enforcement experience in her launch video.
When she first went from Jacksonville, Florida, to Orlando, Demings said she was told, "we never lower crime." But under her watch, crime dropped.
After serving 27 years in the police department, Demings ran for Congress in 2016 and won. While in office, she notably served as a House of Representatives impeachment manager during former President Donald Trump's 2020 impeachment trial.
"Unlike some in Washington, I never tire of standing up for what I believe is right, because no one is above the law. But it turns out, there are some in Washington who prefer the same old tired ways of doing business. Too tired to fight the efforts to suppress the people's vote, they fall back to tired talking points and backwards solutions," she said.
"I'm running for the United States Senate because of two simple words: never tired."
Demings said several weeks ago that she was mulling a run but hadn't yet decided if she would do so.
Demings is widely considered the frontrunner to win the Democratic nomination to face Sen. Marco Rubio (R-Fla.), 50, who is running for re-election.
In a statement to news outlets after Demings announced her campaign, Rubio said she has "no record of results for Florida" and has often voted with House Speaker Nancy Pelosi (D-Calif.).
"She supported efforts to defund the police, opposed tax relief for working families, and led the effort to put Washington in charge of Florida's elections," Rubio said. "Florida deserves a senator with a proven track record of fighting—and winning—for Florida families."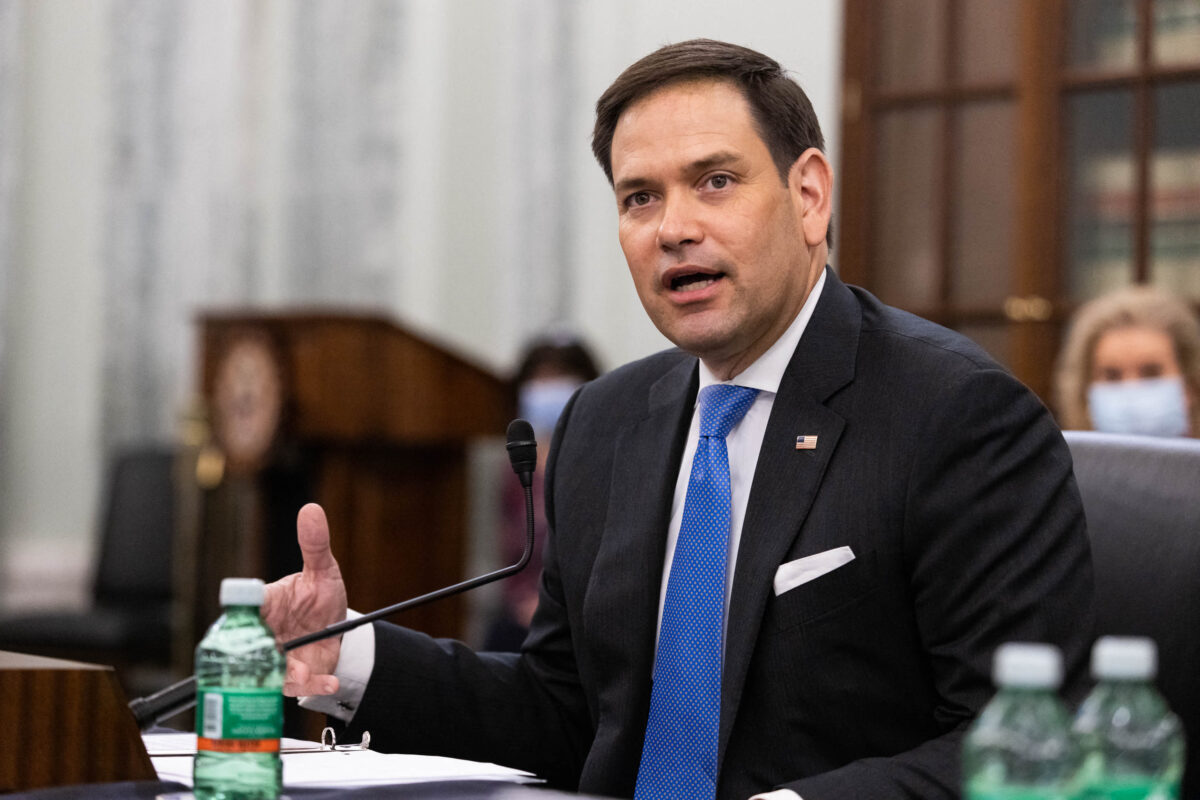 Demings will benefit in the primary from not having to face Rep. Stephanie Murphy (D-Fla.).
Murphy, 42, announced last month that she wouldn't vie for the Senate seat.
"The reality is that Marco Rubio will not be an easy opponent, especially if it's on the heels of a bruising primary, where Democrats spend millions attacking each other instead of using those millions to build the infrastructure we so desperately need to win here," she said in a statement.
Rubio entered the Senate in 2011 after serving in the Florida House of Representatives.
Rubio beat Rep. Patrick Murphy (D-Fla.) in 2016 by approximately 713,000 votes out of more than 9 million cast.
Aubrey Jewett, associate professor at the University of Central Florida's School of Politics, Security, and International Affairs, in a previous interview, noted that the Democrat gubernatorial primary in 2018 was heavily contested, with multiple strong candidates. Andrew Gillum emerged with well under half the vote.
"So without Murphy in there, there's a higher probability that whoever wins the primary will have more than 50 percent, which certainly will be a little more helpful going into the general election," he told The Epoch Times.
"It's going to be tough regardless, whoever, whatever Democrat emerges, it's not going to be an easy race, Marco Rubio will be tough to beat. Not impossible, obviously, but he'll be tough to beat."