Miramar, Florida Mayor Wayne Messam said on Wednesday that he's dropping out of the 2020 presidential race.
Messam, 45, was one of the lesser-known candidates who have campaigned for the Democratic nomination but struggled to get name recognition or time on the debate stage.
"I jumped in an already crowded field of capable candidates to change the direction of this nation caused by the dysfunction of Washington and the poor leadership of the current presidency. I knew the odds were a steep hill to climb but I have always fought for what is right and will continue to break barriers never broken," Messam said in a blog post.
"Despite not getting the same early media exposure as other candidates were freely given and transferring millions of dollars from existing federal campaign accounts as many of the candidates did, my campaign shocked many by being recognized as a credible candidate, registering in polls in early states, nearly making the first debate and polling just behind the top four candidates in my battleground state of Florida in a recent Florida Atlantic University Poll. In the end, it was not enough to continue this current race as a candidate."
Messam said he will stay "engaged" during the 2020 cycle to try to help the Democratic nominee beat President Donald Trump. He said he will not seek higher office for now, saying "rumors concerning my next steps … are just that, rumors."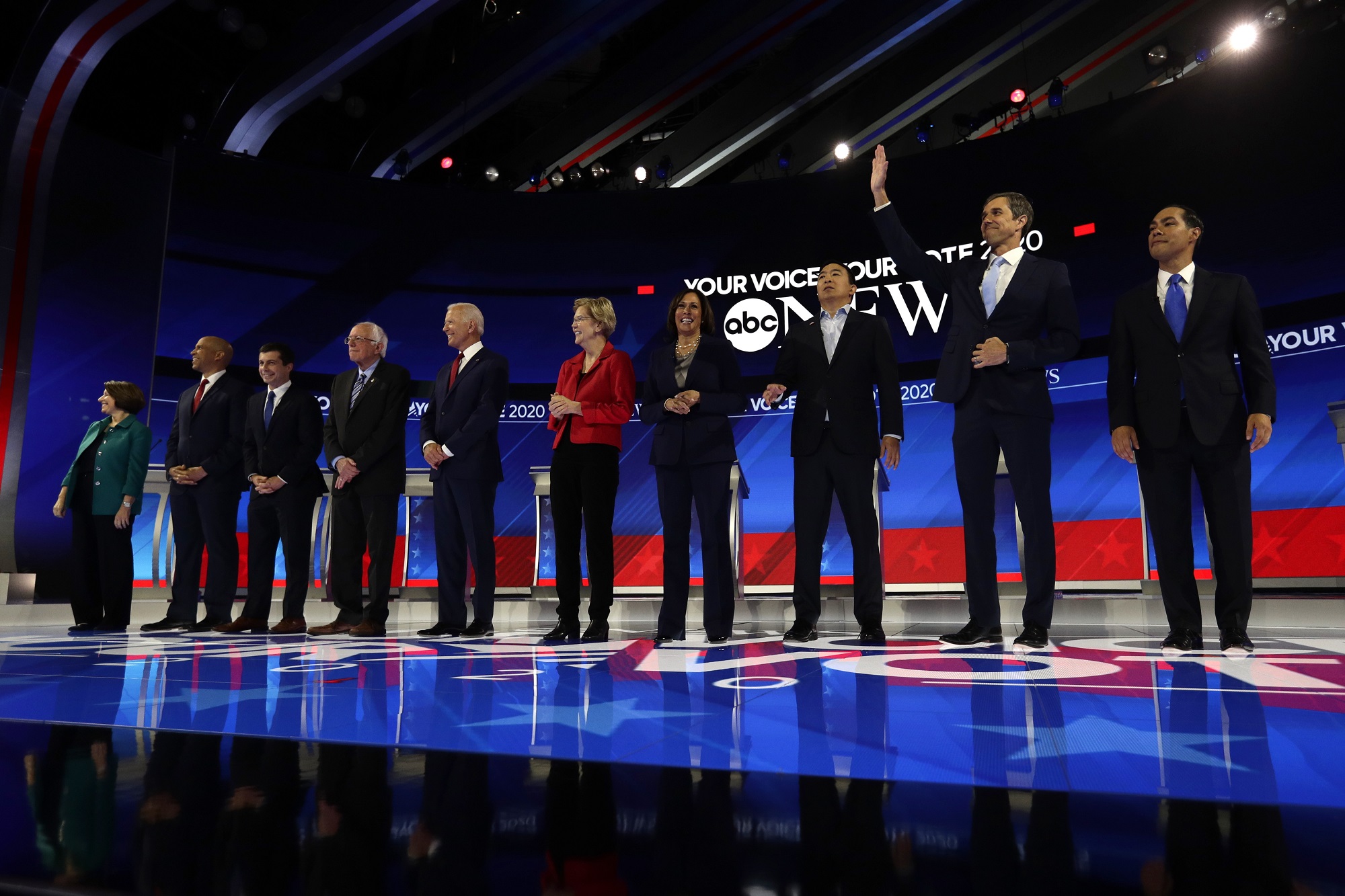 Messam announced his bid in March, releasing a video highlighting his family's history as immigrants from Jamaica and vowing to push for change in healthcare, education, and the environment.
Miramar, the city Messam is mayor of, has a population of about 140,000 people. While it's not common for mayors of small cities to seek the presidency, South Bend, Indiana Mayor Pete Buttigieg is considered one of the top candidates and his city has a population of just 102,245.
The race still includes over a dozen contestants, with former Massachusetts Gov. Deval Patrick joining this week and former New York City Mayor Michael Bloomberg mulling a bid.
Those who remain in the race are Sen. Michael Bennet (D-Colo.), former Vice President Joe Biden, Sen. Cory Booker (D-N.J.), Montana Gov. Steve Bullock, Buttigieg, former Obama administration cabinet secretary Julian Castro, former Rep. John Delaney (D-Md.), Rep. Tulsi Gabbard (D-Hawaii), Sen. Kamala Harris (D-Calif.), Sen. Amy Klobuchar (D-Minn.), Sen. Bernie Sanders (I-Vt.), former Rep. Joe Sestak (D-Penn.), billionaire Tom Steyer, Sen. Elizabeth Warren (D-Mass.), author Marianne Williamson, and entrepreneur Andrew Yang.