A dead Florida man's hand and foot were discovered inside the stomach of an alligator, according to wildlife officials.
The body of 45-year-old Michael Ford was discovered in a canal in Fort Meade, located about 50 miles east of Tampa last week, reported the Lakeland Ledger.
Florida Fish and Wildlife Conservation Commission (FWC) officials trapped and killed the alligator, which was about 12 feet in length and weighed 450 pounds, Fox35 in Orlando reported.
NEW INFORMATION: Investigators say the man's hand and foot were found inside the gator's stomach. The 45-year-old's family says they hadn't heard from him since June 23rd. https://t.co/aIsD5eWdOs

— Andrea Lyon 🎞 (@andrealyonTV) June 29, 2019
A necropsy of the gator found the hand and foot in its stomach.
"That can do a lot of damage. It is definitely a large gator," wildlife official Ashley Tyer said.
His body was found in a canal near Peeples Road, and a 911 caller said there was a large alligator nearby.
The body was found on a piece of property owned by phosphate and potash mining company Mosiac. "A large alligator had a part of Ford's body in his mouth" when a Mosaic employee found Ford's body, the Polk County Sheriff's Office said, reported Patch.com.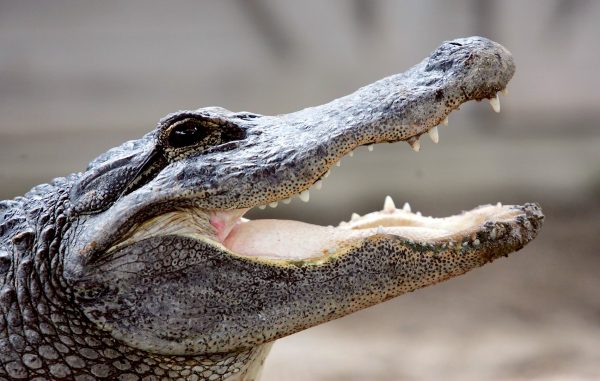 Officials told news outlets that Ford's cause of death was drowning.
"An autopsy revealed that Ford had other lacerations and injuries caused by the gator, and his apparent cause of death is drowning, although his final cause and manner of death are pending toxicology," sheriff's office spokeswoman Carrie Horstman told Patch.com.
Investigators found a truck near the body and determined it belonged to a friend of Ford's who recently agreed to sell it to him.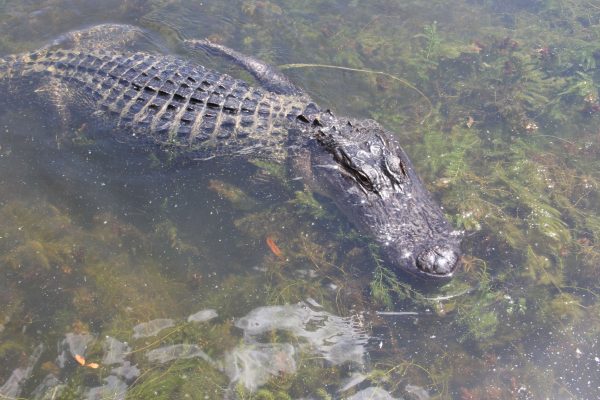 "Neither the friend nor Ford's family had heard from him since Sunday, June 23, 2019, "Horstman added.
Meanwhile, the FWC warns to never feed an alligator and "keep your distance" should one encounter one. It warns, "Swim only in designated swimming areas during daylight hours. And keep pets on a leash and away from the water."
"Florida has experienced tremendous human population growth. Many residents seek waterfront homes, and increasingly participate in water-related activities. This can result in more frequent alligator-human interactions, and a greater potential for conflict," the agency says on its website.
Other details about the incident are not clear.
Alligator Spotted with Knife in Skull
An alligator in Texas was seen swimming with a large knife stuck in its head, and it's unclear how blade got there.
Erin Weaver, a Houston woman, said she spotted the alligator.
"It looked like a steak knife that was sticking out of his head," she told KTRK."I saw him swimming and then I saw him turn, like swimming towards me, and I saw something sticking out of his head," adding that "I don't know if it was in his eye, but it looked, if it wasn't in his eye it was very close to his eye."
"I feel that somebody did this on purpose," KTRK quoted her as saying.
It's unclear if the alleged stabbing was done in self-defense.
"I want to get help for this alligator. I don't want to see an alligator swimming around with a knife in its head and suffering," she told the station.
A local official, Chris Bishop, told the station that he is optimistic the gator is not in pain and could live like this for some time.