A Florida man who had a quarter of his skin removed in operations to save him from an infection of flesh-eating bacteria has passed away.
Orlando resident David Ireland died on Aug. 29, according to his obituary, just two weeks after he first started to experience flu-like symptoms that were later diagnosed as necrotizing fasciitis.
The family had braced for him to emerge from the infection with hands and feet amputated if he had survived.
Five days earlier his brother, Daniel Ireland, wrote on a fundraising site: "He has had three surgeries to remove over 25 percent of the skin on his body. His kidneys have failed. His blood pressure and acid numbers from his liver are starting to level off, showing a hopeful sign of recovery."
However, on Aug. 29 he confirmed his brother had passed away that evening. "He fought very hard against this disease and all of us will miss him dearly. Your prayers and financial support is greatly appreciated. He meant the world to all of us."
The GoFundMe page had been set up to "cover his hospital bills, living expenses for his wife, Jody Ireland, and their two young girls, Ruth and Rebekah."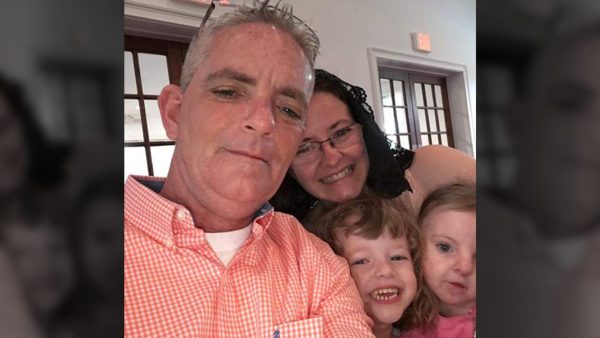 The page is still up and running.
The bacteria had entered through an open wound on his leg, Jody Ireland told Fox News. He started to show signs of what they thought was the flu on Aug. 16, with aches and a fever.
Five days later, after he took a turn for the worse, they rushed him to hospital, she said.
"It was unexpected," she told Fox News. "He was fine one minute and sick the next."
She said that the infection had taken hold because Ireland was diabetic.
The condition is more likely to occur in those with diabetic people, along with other conditions that lower immunity, notably, kidney, cirrhosis of the liver, and cancer, according to the CDC.
Various cases of flesh-eating bacteria have been reported in Florida over the last couple of months.
The condition can be caused by several different types of bacteria, and is often known by the medical term "necrotizing fasciitis."
"Necrotizing means causing the death of tissues," according to the Centers for Disease Control and Prevention, noting that the condition is rare.
"Fasciitis means inflammation of the fascia (the tissue under the skin that surrounds muscles, nerves, fat, and blood vessels)," the agency says on its website.
Once an infection takes hold, it can develop and spread rapidly, killing tissue as it grows.
1 in 3 Cases Result in Death
According to the CDC, early symptoms of the condition include a red or swollen area of skin that spreads quickly, severe pain, including pain beyond the area of the skin that is red, and a fever.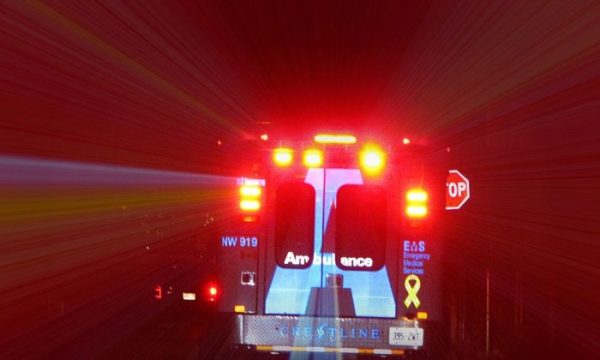 Although these symptoms can also be caused by minor illnesses, the CDC warns to err on the sided of caution. "See a doctor right away if you have these symptoms after an injury or surgery."
"Later symptoms of necrotizing fasciitis can include: Ulcers, blisters, or black spots on the skin … changes in the color of the skin … pus or oozing from the infected area," the agency says.
Dizziness, fatigue, diarrhea, and nausea are also symptoms.
"Even with treatment, up to 1 in 3 people with necrotizing fasciitis die from the infection," according to the CDC website. Fortunately, the condition is not infectious and very rarely can be passed on through contact.