Rep. Ted Yoho (R-Fla.) on Wednesday apologized to Rep. Alexandria Ocasio-Cortez (D-N.Y.) after he reportedly accosted her in an exchange in the Capitol.
"I rise to apologize for the abrupt manner of the conversation I had with my colleague from New York," he said on the House floor, referring to the Democratic socialist lawmaker.
Yoho, who is slated to retire in November, said that he did not use profane language in their conversation.
"It is true that we disagree on policies and visions for America, but that does not mean we should be disrespectful. Having been married for 45 years with two daughters, I'm very cognizant of the language I use," he said.
But Yoho stipulated that the "offensive name-calling" was "never spoken to my colleague," suggesting that news outlets made errors in reporting that he did otherwise.
Yoho concluded: "I cannot apologize for my passion or for loving my god, my family, and my country."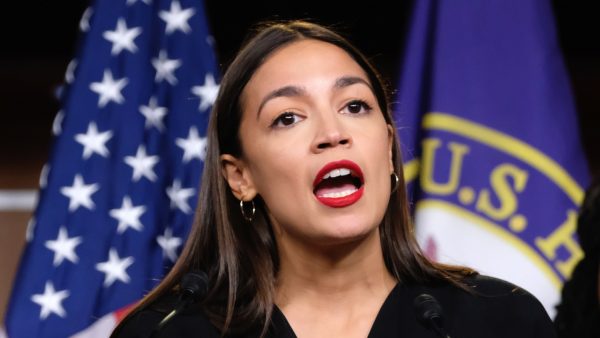 Ocasio-Cortez, meanwhile, wrote on Twitter that "I never spoke to Rep. Yoho before he decided to accost me on the steps of the nation's Capitol yesterday. Believe it or not, I usually get along fine with my GOP colleagues. We know how to check our legislative sparring at the committee door."
Following reports of the exchange, House Majority Leader Steny Hoyer (D-Md.) asserted that Yoho should be sanctioned by the House.
"The comments were despicable. Unacceptable… Yoho owes not only the congresswoman an apology but an apology on the floor," Hoyer told reporters on Tuesday.
The Hill reported that Yoho made the comments to Ocasio-Cortez after she alleged that a spike in crime in New York City is due to poverty and the COVID-19 pandemic, rather than anti-police protests, Black Lives Matter protests, riots, arson incidents, and the toppling of statues.
"Do we think this has to do with the fact that there's record unemployment in the United States right now?" Ocasio-Cortez said earlier this month about the spike in shootings and crime. "The fact that people are at a level of economic desperation that we have not seen since the Great Recession?"
She added, "Maybe this has to do with the fact that people aren't paying their rent and are scared to pay their rent and so they go out, and they need to feed their child and they don't have money so… they feel like they either need to shoplift some bread or go hungry."