A four-year-long grassroots campaign to add a heartbeat amendment to the Florida constitution is sprinting toward a Christmas deadline to collect the 1 million signatures needed to place the initiative on the ballot for the 2022 election.
The effort is still short on signatures, according to Mark Minck, chairman of the committee sponsoring the Human Life Protection Amendment. His four-year effort and sacrifice are lost—for now.
Minck put his corporate career on hold in 2018 to take on the project, which he sees as a "mission from God," alongside his wife. Should the years of effort pay off, Florida's voters will decide whether to add this statement to the state's constitution: "All human beings have a right to life regardless of age, illness, or disability when there is a detectable heartbeat."
"This grassroots organization is taking the issue of vulnerable human life straight to the people of Florida and bypassing lawmakers by putting forth a ballot initiative to change the Florida Constitution," Minck told The Epoch Times.
Florida residents last approved ballot initiatives in 2018. That questions dealt with voter control of gambling and the restoration of voting rights to felons. Both measures were approved by the required 60 percent of the vote.

Minck studied the successful efforts from 2018. They had one thing in common. Both were expensive endeavors because firms were hired to collect signatures.
"During the petition phase of these other campaigns, they spent almost $5.7 million," he said. "Ninety-two percent of that went to pay petition gatherers."
Minck's organization doesn't have that kind of money, so he and his wife gathered a small group of friends and began their quest.
"We realized that nobody had a vested financial interest in the passage of it," he said. "Nobody was going to get rich off of protecting preborn children or protecting the elderly or protecting the infirmed or the disabled, so we didn't have a case to make or a group of financial investors sitting in the wings ready to finance our effort because of the financial windfall that could potentially be associated with it."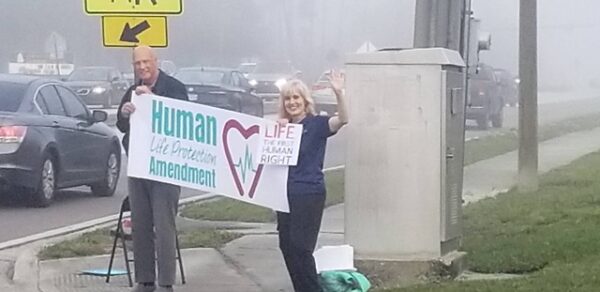 After years of watching Florida draft legislation to protect sea turtles and their eggs, as well as other animals, Minck was disturbed by the lack of protection for vulnerable human life, including preborn children, the elderly, and the disabled.
"It became clear that we needed to put together an amendment that was not only an abortion ban, but put together an amendment that dealt with vulnerable human life through the spectrum of life," he said.
Since being ratified in 1968, Florida's current constitution has been amended 144 times, according to Minck. He estimated that every two-year election cycle there are about "half a dozen amendments on the ballot in Florida voters have to either approve or reject."
If successful, the ballot initiative would add a new section under Article One of the state's constitution.
Throughout the years, Minck said he has seen abortion legislation drafted and brought "to the table" when lawmakers are in session, but the measures seem to "die in committee." He said he didn't want to make the same mistakes of "legislation past" and wants to take the initiative straight to Florida voters.
"We jokingly refer to what we are doing as Legislative Bypass Surgery," he said. "We drafted this thing with words that even a child could understand."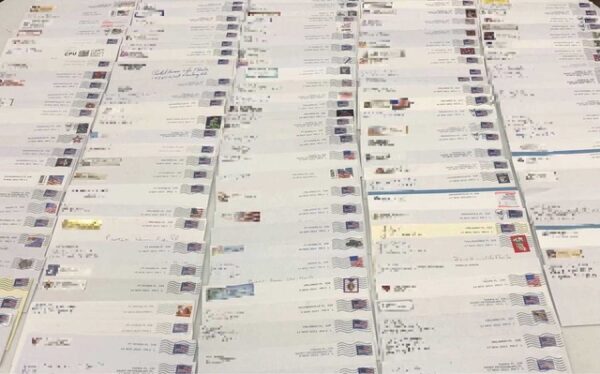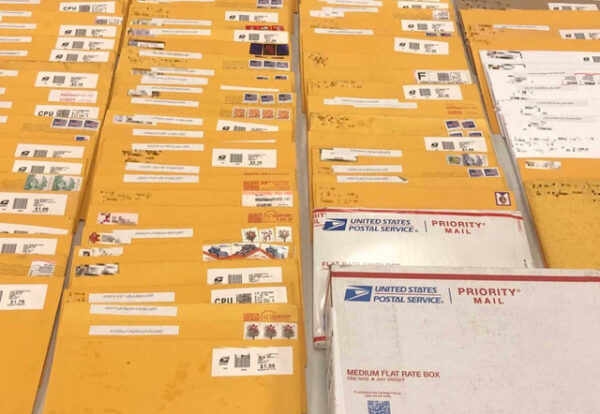 Minck was brought into the world by a teenaged mother who gave him up for adoption. He said his parents were "honest and open" about his adoption, and he never doubted that he was "chosen." He was brought home to a big sister, then 3 years old, who was also adopted as an infant.
Minck met his biological mother in February 2018. Twelve days later, he attended a men's prayer breakfast where he listened to the recording "The Sound of Abortion." He said the experience "forever changed" his life, becoming the impetus for the ballot initiative.
After data testing, focus groups, statewide surveys, and robocalls, Minck and his group gauged where Florida voters were on the subject of protecting human life.
"Our thought was that if we found out that Florida voters didn't have an appetite for the issue, we might just be spinning our wheels and wasting our time," he said. "We believe that what we saw in the data testing convinced us that we should go forward–it did not discourage us–it actually greatly encouraged us."
HB 167
In January, Florida lawmakers will return to Tallahassee to discuss new laws and amend old ones. One measure that will be up for consideration is HB 167, a Texas-style abortion law that would allow private citizens to sue people involved in performing an abortion after a heartbeat is detected in a preborn child.
The Texas law has thus far survived scrutiny from higher courts.
A heartbeat is detectable in a preborn child 6 to 8 weeks after conception. However, some doctors disagree with that interpretation.
"A little flutter is in the area that will become the future heart of the baby," Dr. Saima Aftab, medical director of the Fetal Care Center at Nicklaus Children's Hospital in Miami, told livescience.com. "This flutter happens because the group of cells that will become the future 'pacemaker' of the heart gain the capacity to fire electrical signals. By no means does it translate to viability of the heart [or of the pregnancy]."
The Cleveland Clinic maintains that until the eighth week of pregnancy, the baby is called a fetus and prior to that, it's still considered to be an embryo.
"After the detection of the flutter at six weeks, the heart muscle continues to develop over the next four to six weeks, undergoing the folding and bending that needs to happen for the heart to take its final shape," Aftab said.
After the legislation was filed, Florida House Speaker Chris Sprowls told reporters that he's "supportive of stricter abortion rules," but didn't endorse HB 167. He asked House Judiciary Committee Chairwoman Erin Grall and House Health and Human Services Committee Chairwoman Colleen Burton to review abortion law proposals and to "take point on the issue."
"I have always fought for unborn babies and their right to life, and the Florida House of Representatives has been a national leader in developing pro-life legislation. While other states contend with Federal law only, we must also contend with Article I, Section 23 of the Florida Constitution, as well," Sprowls said in a statement, referring to the state's constitutional right to privacy.
"Our laws have to be strong enough to jump through multiple levels of judicial scrutiny. We look forward to bringing to the floor a bill that saves every unborn life possible."
Both Democratic candidates who hope to run against Gov. Ron DeSantis in 2022 provided their thoughts on HB 167.
U.S. Rep. Charlie Crist (D-Fla.) wrote on Twitter that the measure is a "direct attack on a woman's right to choose."
"We're going to have to fight tooth and nail to protect reproductive freedom."
Agriculture Commissioner Nikki Fried, the other candidate vying for a spot on the Democratic ticket for governor, said in a written statement that she would do what she could to "prevent the bill from becoming law."
"This bill is dangerous, radical, and unconstitutional," Fried said in the statement. "It's obvious that this is nothing more than a shameless attempt to try to control women and our bodies."
The Epoch Times reached out to pro-choice groups around the state but most declined to comment, while others didn't return emails or phone calls.
Minck said that "unfortunately" because abortion is such a "hot-button" issue, HB 167 will "never see the light of day." He said he didn't want to "judge" what was "in the hearts" of politicians when they bring forth laws such as HB 167, but they never seem to get out of committee because "no one wants to fall down on one side of the issue or the other."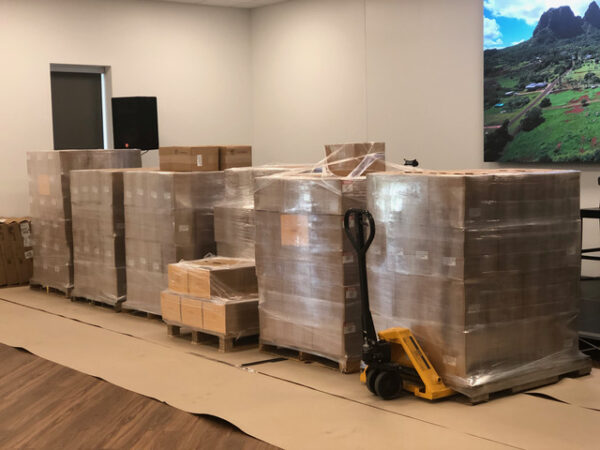 "This effort is the most basic expression of 'grass-roots' engagement by everyday citizens who want to make a difference when the legislative process has failed them repeatedly on an issue of great significance," he said.
Minck declined to disclose how many petition signatures his group has collected. He said the "clock is ticking" to gather the 1 million signatures he needs to send the petition to Tallahassee.
"I hope this forces a debate, even if our amendment efforts fail," he said.