A Florida Department of Health county director was put on administrative leave Jan. 19 after an email emerged that may have run afoul of state laws.
The email was written on Jan. 4 by Dr. Raul Pino, an Orange County director who was complaining that a low percentage of county health employees had been vaccinated.
Pino wrote that 38 percent of health workers have completed their vaccine series, with 13 percent being boosted, and six percent having one dose.
He said an analysis of vaccination data for employees showed that out of the 568 active staff at the department, only 77 had received a COVID-19 booster, 219 had two doses of the vaccine, and 34 had one dose.
The email was released in its entirety to The Epoch Times from the Florida health department.
"I have a hard time understanding how can we be in public health and not practice it! The reasons can be many, but so many of us?" Pino wrote.
"I am sorry, but at this point in the absence of reasonable and real reasons, it is irresponsible not to be vaccinated.
"We have been at this for two years, we were the first to give vaccines to the masses, we have done more than 300,000 and we are not even at 50 percent. Pathetic," Pino wrote.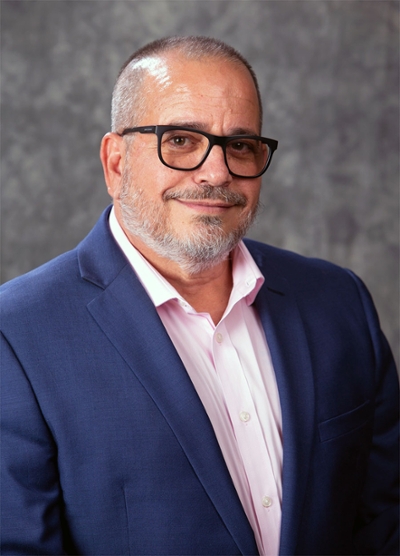 The Department of Health released the following statement:
"As the decision to get vaccinated is a personal medical choice that should be made free from coercion and mandates from employers, the employee in question has been placed on administrative leave, and the Florida Department of Health is conducting an inquiry to determine if any laws were broken in this case," health department press secretary Jeremy Redfern said in a written statement.
"The department is committed to upholding all laws, including the ban on vaccine mandates for government employees, and will take appropriate action once additional information is known."
Orange County Mayor and former sheriff Jerry Demings, who is currently battling COVID-19, released a statement on Jan. 19 concerning Pino's role and "current employment status with the health department.""Dr. Raul Pino has been our trusted partner and friend throughout the pandemic.
"His sound medical advice has helped guide me and countless other Orange County leaders to make the best decisions possible in dealing with COVID-19," Demings said.
"It is my fervent hope that Dr. Pino returns to work on behalf of the residents of Orange County soon."
Pino came to Central Florida from New England, where he had resettled after leaving Cuba as a political refugee 25 years ago.
He graduated from medical school in Cuba trained in plastic surgery at the Naval Hospital in Havana.
His first job in the United States was picking blueberries in Connecticut, but wanted to rejoin medical ranks as the United States did not recognize his medical degree from Cuba.
Pino went back to school and earned a master's degree in public health from the University of Connecticut School of Medicine.
He was hired by that state's public health department as an epidemiologist and then served as commissioner.
In May 2020 Pino and his family relocated to Orlando, after which he became Orange County's medical officer.
He had been referred to in several newspaper accounts as "Central Florida's Dr. Fauci," as he was present alongside Mayor Demings in press conferences when giving COVID-19 updates and spoke to the public using his Spanish bilingual skills.
Florida's Legislature has passed a law banning vaccine mandates and provided for medical and religious exemptions, including for government employees.
On Nov. 18 the governor signed the legislation into law.
On Jan. 12 the U.S. Supreme Court blocked the Biden administration's vaccine mandates but allowed them to stand for health care workers who worked at facilities receiving federal money.