Florida Gov. Ron DeSantis on Wednesday announced a statewide stay-at-home order amid the CCP virus pandemic.
The CCP (Chinese Communist Party) virus, commonly known as novel coronavirus, causes a disease called COVID-19 that has killed thousands across the United States, including 87 in Florida.
DeSantis cited President Donald Trump's extending national guidelines that advise people to stay at home as much as possible for why he's now ordering residents to only leave their house for essential reasons, such as going to a grocery store or pharmacy.
"Although the guidelines don't call for any new actions beyond what was there previously, I think it's clear that that represents, effectively, a national pause," DeSantis said. "It makes sense to make this move now."
National guidelines were extended to April 30.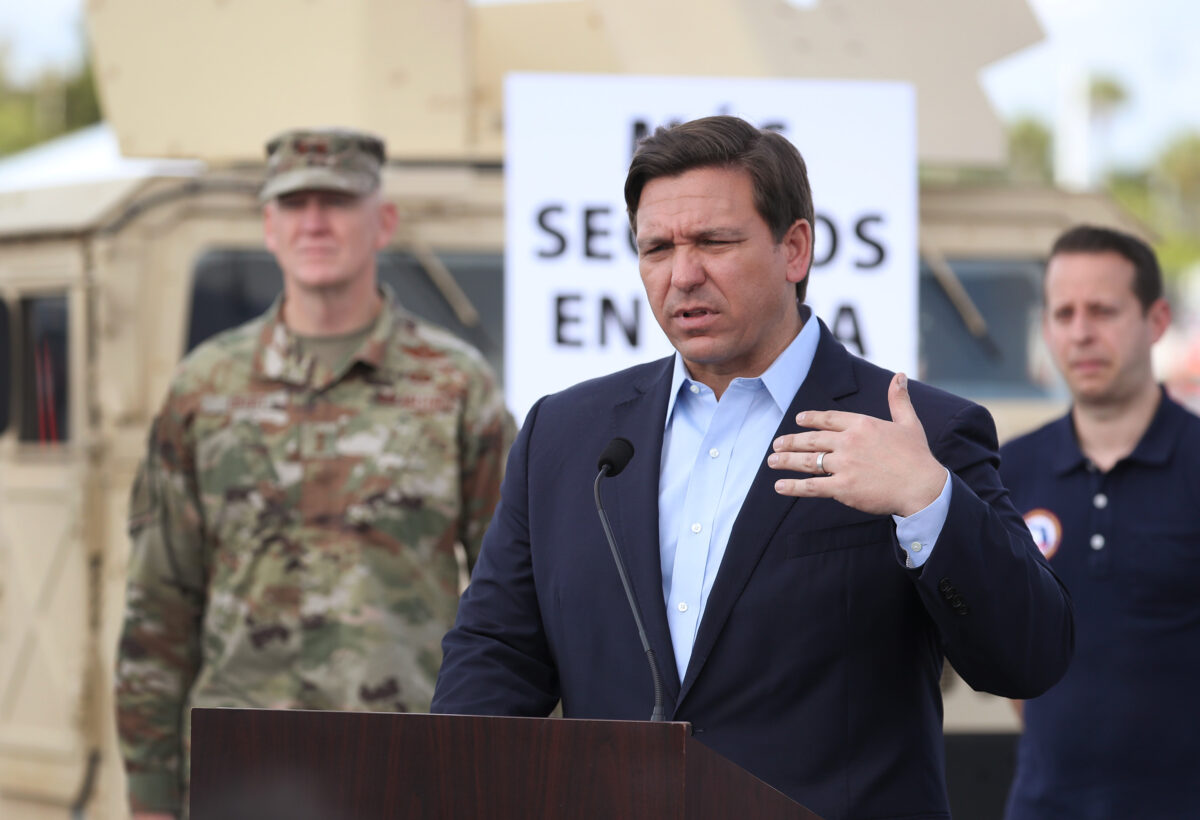 "I think that's a signal from the president: this is what we're going to be fighting for a month," DeSantis said.
The Republican previously ordered measures, including the closure of schools, but left it up to local jurisdictions to implement stay-at-home policies, arguing the number of counties with zero or a handful of confirmed cases belied a statewide order.
"Even though there are a lot of places in Florida with low infection rates, it makes sense to make this move now," DeSantis said on Wednesday.
The order goes into effect on Thursday at midnight. It was sanctioned by the White House, Florida Commissioner of Agriculture Nikki Fried said on social media.
DeSantis said the state will follow recommendations issued by the Department of Homeland Security in terms of what workers are essential and which are not.
Non-essential workers are being asked to stay at home while essential businesses can remain open, though people who can work from home as advised to do so.

Scott Gottlieb, former commissioner of the Food and Drug Administration and an advocate for stay-at-home orders, said the Florida governor's announcement would "hopefully reduce spread of COVID-19 in the state."
"Florida is also testing much less than other states and needs more screening capacity to keep up with its expanding epidemic," he said in a statement.
Florida has so far done 63,000 to 64,000 tests, according to state officials. Rapid tests will help boost testing done, DeSantis said.
The executive order also reiterates that Florida residents 65 or older or those with underlying health conditions should always stay at home and avoid people because the virus causes more severe cases and even death among the elderly and people with compromised immune conditions.
The CCP virus is thought to spread mainly from person-to-person between people who are in close contact with one another (within about 6 feet) through respiratory droplets produced when an infected person coughs or sneezes.
"These droplets can land in the mouths or noses of people who are nearby or possibly be inhaled into the lungs," according to the Centers for Disease Control and Prevention.
Preventative techniques include wearing a mask and gloves when going out, frequently washing hands, and avoiding sick people.