Florida Gov. Ron DeSantis called on the Cuban military to join demonstrators and overthrow the country's communist regime, saying the country can be renewed with new leadership.
DeSantis was asked Thursday about the possibility of the United States intervening following historic protests in which thousands of people took to the streets of Havana, the capital, and other cities. Protesters appeared to be demonstrating against decades of authoritarian rule, while calling for Communist Party leader Miguel Canel-Diaz's ouster.
"The best role for military—the Cuban military—is to realize that time's up, that you can't keep doing the bidding of a repressive dictatorship that is not governing with the consent of the governed," DeSantis told a reporter in response. "And so clearly this is a dictatorship that is lost—not that they ever had it—but clearly they don't have the consent of the governed now."
"And so I think that the best thing would be for those militaries, particularly some of the younger military folks, to understand you can really be heroic in this," he added. "You can play an instrumental role in founding a free Cuba, refounding the country and a free Republic. And that will be something that will help millions of people. And that will somehow be something that will cause you to live in the history books."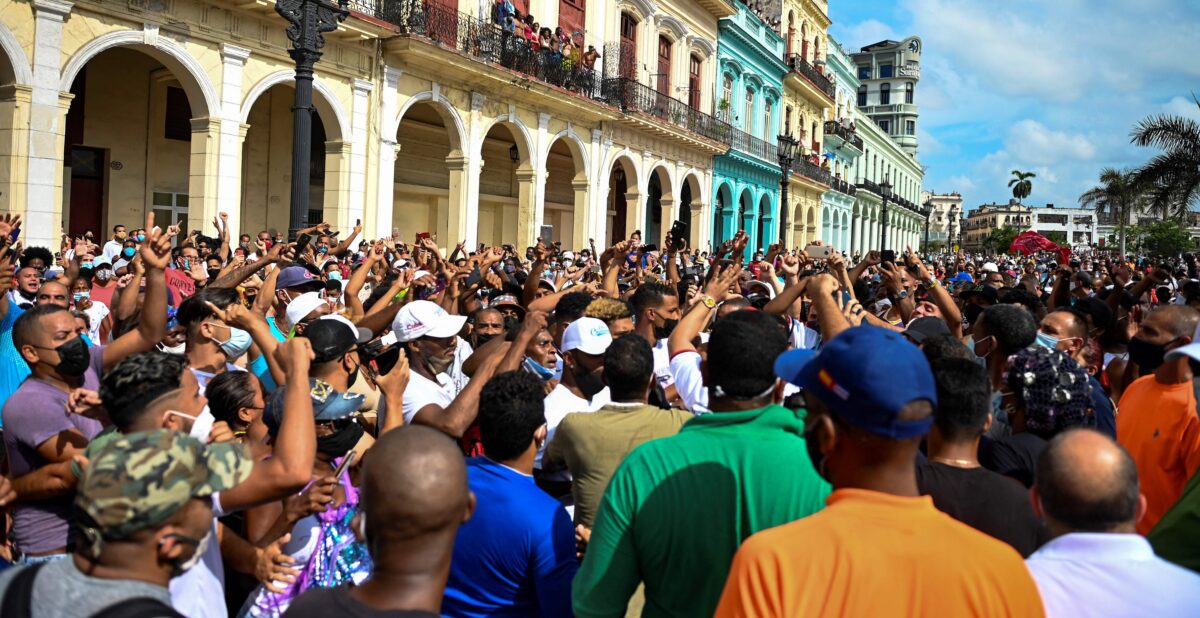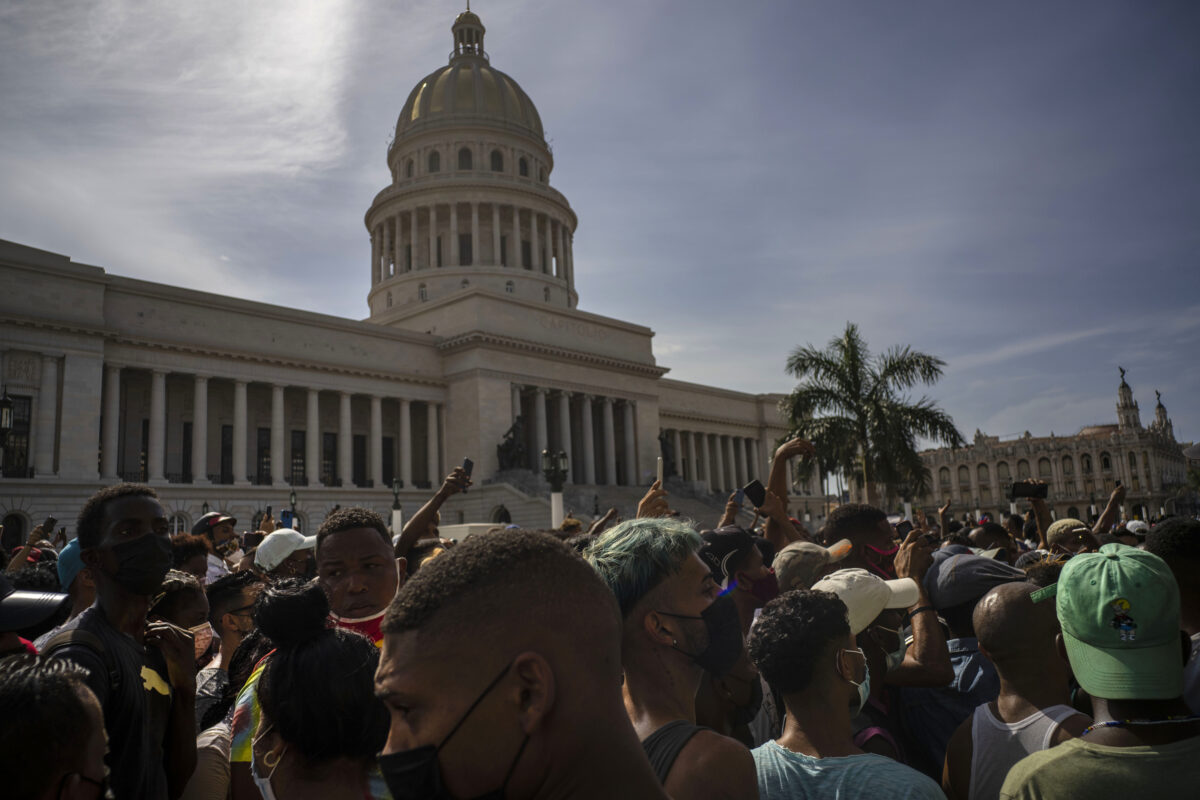 Over the past several decades, thousands of Cubans have fled the communist-controlled island via boats and rafts, often making their way to South Florida, which now has a significant Cuban diaspora.
DeSantis, a Republican, also called on President Joe Biden to try and provide Internet to the island as the regime has moved to shut it off.
"This is a time for choosing, this is a time to stand with the people who are seeking freedom from a brutal 62-year reign of communist oppression," DeSantis said.
Since Biden took office in January, policies around Cuba have been under review. Under the Obama administration, the United States relaxed travel policies and the longstanding embargo on the island nation. When President Donald Trump took office, the embargo was reinstated and travel restrictions were reimposed.
Biden, for his part, said on Thursday that Cuba is a "failed state" and added that "communism is a failed system—a universally failed system. And I don't see socialism as a very useful substitute. But that's another story." Biden and White House press secretary Jen Psaki also pushed back against the notion that the U.S. embargo on the island led to the economic conditions that would lead to mass protests, rather than the communist regime.