Florida Food Stamp Scam Worth $88K Broken Up
April 4, 2013 1:33 pm Last Updated: July 18, 2015 5:21 pm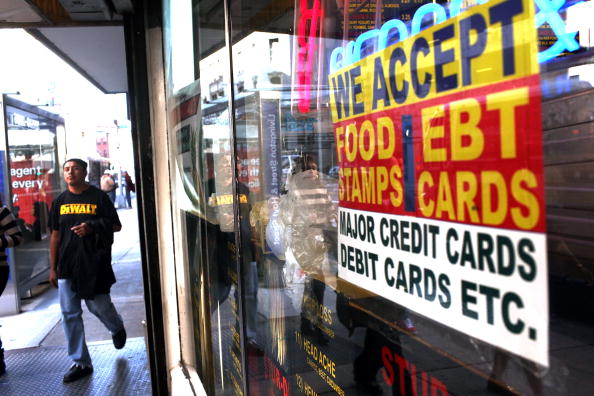 Two owners of a Florida  convenience store are accused of running a massive food stamp scam, using EBT cards bought from customers to purchase discounted items for stocking the store's shelves.
Bassam Sale Abu Diab, 55, who is originally from Israel, and his son, Matthew Bassam Abu Diab, were charged with fraud, communications fraud, misappropriating public assistance funds, and making misrepresentations to a credit card issuer, reported the Daytona Beach News-Journal this week.  
The duo bought the EBT cards from sellers who needed the cash. The News-Journal said that they would sometimes purchase a card with $500 in credit for only $200 in cash.
Armed with the cards, the father and son would then go to Wal-Mart and other stores that accepted them, purchasing items at a discount for their stores.
Authorities investigated the two for three months before they were arrested on Monday. They allegedly bilked the government out of around $88,000 via EBT transactions at their store, according to WFTV Channel 9.
"This guy is running a business on the taxpayers' back," Daytona Beach Police Chief Michael Chitwood told the station. "It's a fraud. He's unscrupulous and clearly he didn't learn from the last time we hit the store."
State and federal authorities also seized $23,000 at the store, a car, and several computers.
"The guys are buying these cards, these unscrupulous business owners buy these cards for pennies on the dollar or they allow you to buy beer and cigarettes at an exorbitant price," Chitwood said.
When a reporter with WFTV spoke with the elder Diab, he denied the claims. "I am not. I was not. How would you know?" he said. "Oh, you believe everything police say?" he later questioned.
The U.S. Department of Agriculture says on its website that nearly 1,400 stores in 2012 "were permanently disqualified" for food stamp fraud.
Another 700 stories were sanctioned for similar violations.