Several Florida Democrats are challenging a report by the CBS News program "60 Minutes" that attempted to paint the state's vaccination partnership with the Publix grocery store chain as nefarious.
The program on April 4 explored the COVID-19 vaccine rollout in Florida, which has experienced a similar COVID-19 death rate to California and other states despite having much looser restrictions.
In one heated exchange, a reporter pressed Gov. Ron DeSantis on the use of Publix stores to administer vaccines, claiming the fact that Publix contributed $100,000 to his political action committee before the chain was chosen could be seen as evidence of a "pay-for-play" scheme.
DeSantis called the allegation "a fake narrative," offering a lengthy explanation of what had unfolded. It included state officials reaching out to pharmacies besides CVS and Walgreens because those two companies were tasked with delivering vaccines to long-term care facilities. Publix was the first to say it was ready for the second set of distribution and administration.
DeSantis also said he visited four different Publix stores during a trial run and found feedback was overwhelmingly positive, and that he solicited advice from Palm Beach officials.
"Here's some of the options: We can do more drive-through sites, we can give more to hospitals, we can do the Publix, we can do this. They calculated that 90 percent of their seniors live within a mile and a half of a Publix. And they said, 'We think that would be the easiest thing for our residents,'" he said.
"60 Minutes" omitted 356 words from DeSantis' 423-word answer.
The reporter then repeated her "pay for play" accusation.
"I just disabused you of the narrative. And you don't care about the facts," DeSantis said.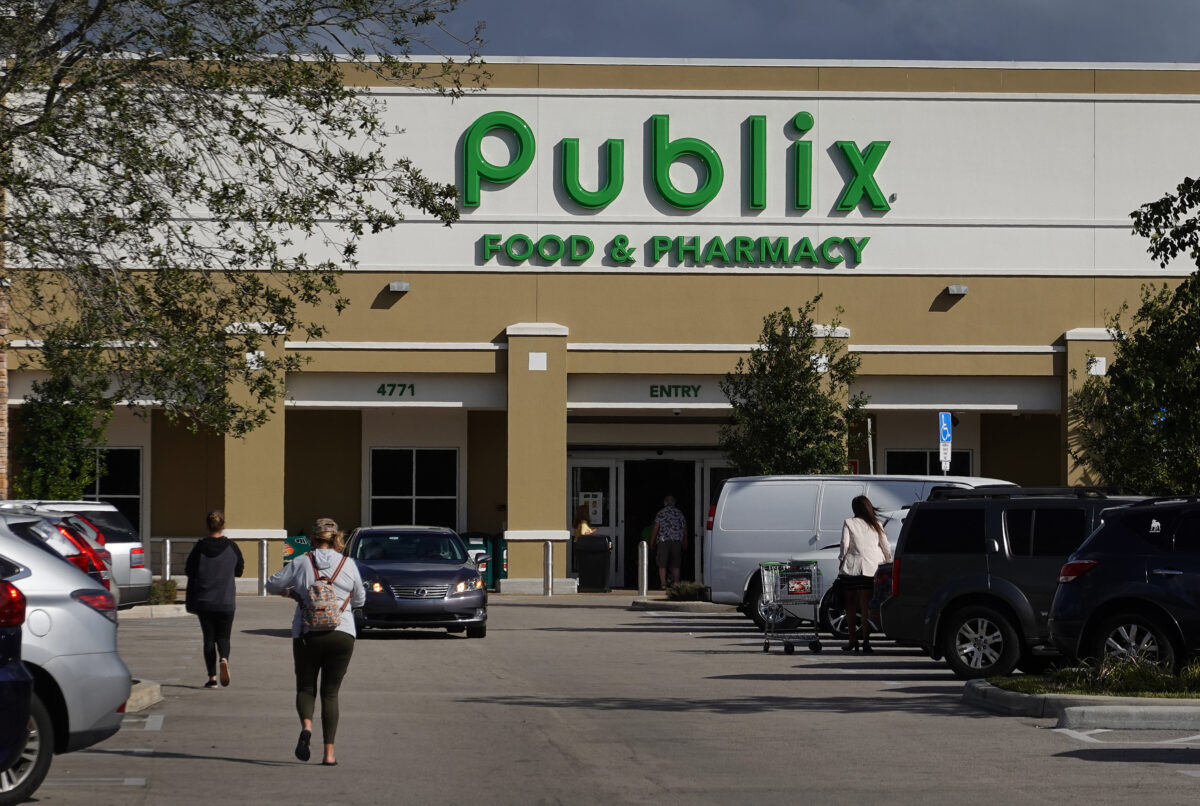 Jared Moskowitz, a former Democratic state senator who now runs the state Division of Emergency Management, said in a tweet on April 4 that Publix was recommended by his agency, "as the other pharmacies were not ready to start."
"No one from the Governors office suggested Publix. It's just absolute malarkey," he wrote.
In a statement on April 5, Palm Beach County Mayor Dave Kerner, also a Democrat, said the "60 Minutes" reporting was "intentionally false."
"I know this because I offered to provide my insight into Palm Beach County's vaccination efforts and 60 minutes declined," he said, adding that he and other officials asked the governor to expand the state's partnership with Publix, not the other way around.
"We asked and he delivered," Kerner wrote. "They had that information, and they left it out because it kneecaps their narrative."
CBS News and "60 Minutes" did not respond to requests by The Epoch Times for comment.
Publix, in a statement to news outlets, called the suggestion of a link between campaign contributions and the vaccination efforts "irresponsible."
"We are proud of our pharmacy associates for administering more than 1.5 million doses of vaccine to date and for joining other retailers in Alabama, Florida, Georgia, South Carolina, Tennessee, and Virginia to do our part to help our communities emerge from the pandemic," it stated.
Florida had administered over 10.5 million COVID-19 vaccine doses as of April 5, one of the highest totals in the nation. COVID-19 is the disease caused by the CCP virus.
Other officials said the reporting on April 4 regarding Florida was concerning.
Nikki Fried, Florida's Democratic commissioner of agriculture, said the program "is exposing the nation" to the governor's "failings & corruption."
State Rep. Michele Rayner-Goolsby, a Democrat, wrote on Twitter, "I made the initial call when pay for play happened in my district. I and so many others fought for equitable distribution of the vaccine in Black + Brown communities."
Others said another focus of the program, DeSantis's prioritization on vaccinating seniors, turned out to be the right move, and that the Republican was being attacked because of signs he could run for president in 2024.
"Seniors were prioritized for vaccine, DeSantis was criticized for breaking from CDC and he turned out to be right," Florida GOP Vice Chairman Christian Ziegler said in a tweet. "Now, in the name of 2024, the media is generating a new narrative to attack."