A Florida couple shot themselves in an elaborate ploy to claim insurance money, according to police.
The couple, from Volusia County, was hospitalized with gunshot wounds on Oct. 26, which they said occurred during a home robbery.
Nearly two weeks later, however, the police were no longer looking for the phantom masked attackers, they were arresting the couple for providing false information to law enforcement, a misdemeanor charge.
"They shot themselves for the purpose of committing insurance fraud," Volusia County Mike Sheriff Chitwood said on Nov. 7, announcing the arrests. "They were going to sue the homeowner to collect money."
Chitwood told the Daytona News Journal that the couple even had retained an attorney for the insurance proceedings.
"Their story was that two guys entered the house. … But we were able to determine no one broke into their home," Chitwood said.
"If this incident just occurred and they called police right away, why would you have dried blood and why do we have bleach all over the house," Chitwood said.

Police were called to the house of Doug Teixeira, 35, and his wife Lindsey Pelton, 36, on Oct. 26  to investigate a shooting and home invasion.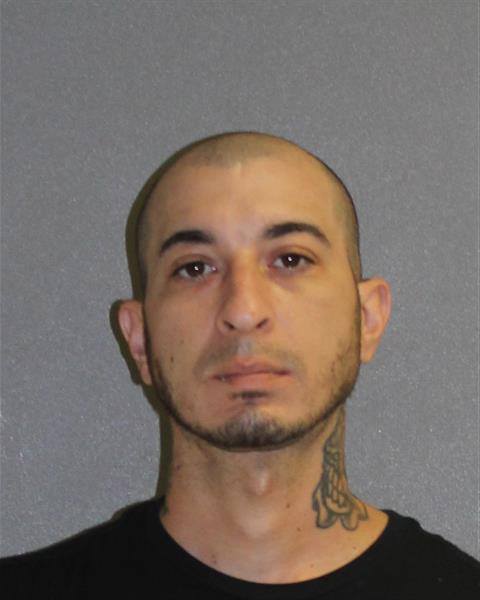 In a media interview at the crime scene, Sheriff Chitwood appeared to take at face value the initial account provided by the couple.
"The couple told deputies two men entered their home through a back sliding glass door. After a brief exchange with the suspects, the husband was shot in the leg and the wife was shot in the arm. The suspects then fled in an unknown vehicle," said the initial police report.
The victims were transported to Central Florida Regional Hospital by ambulance with non-life-threatening injuries.
The couple claimed the intruders had made off with a small safe containing $7,000 and jewelry.
During the course of the nearly two-week investigation, detectives learned Teixeira and Pelton had no money, and Pelton's father was paying their living expenses.
"The crime scene appeared staged," said the Nov. 7 report posted on Facebook.
"Although the couple claimed to have been in the shower when the intruders came in, the shower and bath mat were completely dry. There were no signs of forced entry or tire-spin marks outside."
Bloody footprints appeared to have been cleaned up, and there was a black hat that contained a sock that contained .22 caliber bullets—the same size round used in the shooting—said the report
"Surveillance footage in the area revealed no sign of any vehicles stopping near the house, other than a school bus. There were no signs of any suspects coming to or going from the house."
Lindsey Pelton, 36, has a criminal past, including a history of frauds and scams, according to Chitwood.