When parents found out about the "visual aids" Duval County Public Schools were planning to pass out to middle-school students in reproductive health class, they were shocked and disgusted, and made it clear they would speak up at the next school board meeting.
And at that, the school district backed down from its plan, saying it will create its own learning materials, rather than use items from $90 classroom kits from ETR, which stands for Education, Training and Research.
Parents were upset about the contents of the kits, which included seven-inch, wooden "condom demonstrators" in the shape of male genitalia, and colorful condoms. The items were intended for use by students in sixth, seventh, and eighth grades.
Members of Moms for Liberty, County Citizens Defending Freedom (CCDF) and other enraged parents showed up at a Sept. 12 school board meeting in Jacksonville, Florida, to object to the use of the kits, parent Melissa Bernhardt, lead educator for Duval's CCDF chapter, told The Epoch Times.
Bernhardt did not disclose how she found out about the kits, but said her source was "solid." She was told that 200 kits had been purchased for use in Duval County schools, she said. Duval officials did not confirm the purchase.
But before the start of the school board meeting set to discuss whether to adopt use of the kits, a statement was issued on the Duval County Public Schools website announcing a change to agenda.

In the statement, school superintendent Diana Greene said Florida "school districts must use state-approved textbooks for health education."
Also, "Florida Statutes require that districts teach certain topics in health and reproductive education."
"However, those textbooks do not address all statutory requirements. Therefore, it is necessary for districts to purchase or create supplemental materials to meet the requirements of law."
The kits were considered supplemental materials.
Greene continued in the written statement: "It has become abundantly clear to me that our internal team can create lessons and materials that serve students' educational needs and meet our requirements under the law."
"Starting from scratch and adhering to the boundaries of Florida Statutes will be a far easier task than trying to modify or find existing publisher materials that may or may not meet Florida's standards."
The Duval County School Board later released a statement that appeared to defend the plan to use the kits.
Bernhardt said that even though the school board did not mention the kits specifically, it was implied in the statement, which said the district had to "adhere to state standards by using supplemental materials."
'We Didn't Think He Was Ready'
Duval County parent Mara Macie told The Epoch Times she transferred her four children to charter schools after her eldest son's eighth-grade health education teacher told the class about "flavored condoms."
"It wasn't just about the flavored condoms," Macie said, "but the fact that the banana flavor is not tasty, and the strawberry flavor is good. And then she offered them to students. Show me where that is appropriate in the curriculum."
Macie also was shocked to hear her son's account of how the teacher demonstrated how to put on a condom by holding her index and middle fingers together and putting the condom on them with her other hand.
"When she would take it off, she would just let it snap and fling across the room," Macie continued.
The following day, her son did not attend the class due to an illness, she said, but a classmate told him that visual aids or pictures of male genitalia were used as part of the lesson for that day.
"He should not have been exposed to some of these things," Macie said. "As his parents, we didn't think he was ready for some of these things."
Macie and Bernhardt would like to know whether teachers plan to follow the state statute that requires that they "emphasize that abstinence from sexual activity is a certain way to avoid out-of-wedlock pregnancy, sexually transmitted diseases, including acquired immune deficiency syndrome, and other associated health problems."
Other school districts throughout Florida utilize their own in-house curricula for sex-ed from more traditional publishers such as McGraw-Hill, while Duval County Public Schools uses curriculum from ETR.
According to its website, ETR bases much of its curriculum on something called the Health Equities Framework, based on "equity at the core of health outcomes; multiple, interacting spheres of influence; and a historical and life-course perspective."
The website says it is designed to provide "fair access to opportunities and resources that are needed to achieve optimal physical, emotional and social well-being."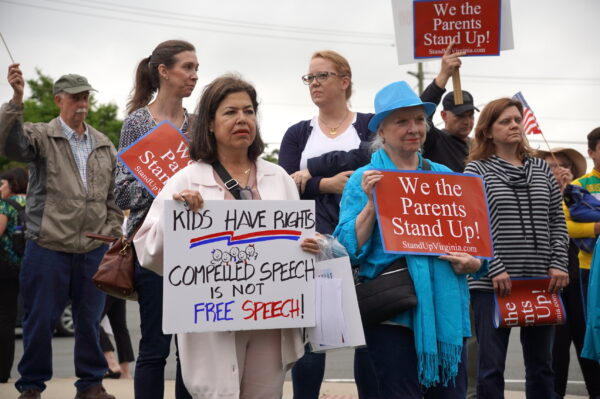 Because of those goals, Bernhardt is concerned that instruction on transgender issues will lead to "gender confusion" among children at an age when they're already biologically programmed to be confused by natural hormonal changes.
The curriculum seems to push a "woke" agenda, she said, instead of focusing on state standards that require teaching about avoiding sexually transmitted diseases and out-of-wedlock pregnancy.
"My biggest fear is that they're going to just create a curriculum behind our backs that's going to be LGBTQ-based and Planned Parenthood-based," she said.
Bernhardt said she wanted to know more about the proposed ETR program, so she ordered the 30-day free trial kit, and was surprised by what she learned about the organization.
"The marketing director for ETR was the education director for Planned Parenthood," she said. "They also state on their website that they are against the parental rights bill in Florida."
The Epoch Times reached out to the Florida Department of Education and was referred to publicly available state statutes and standards.
"Individual school districts are responsible for determining the content within classrooms, made available in school libraries, or included on a reading list as outlined in" the statute, Cassie Palelis, a spokeswoman for the Florida Department of Education, wrote in an email.
"This statute states, 'The district school board has the constitutional duty and responsibility to select and provide adequate instructional materials for all students in accordance with the requirements of this part.'"
Duval County Public Schools did not respond to emails or telephone calls made by The Epoch Times over the course of a week. ETR did not respond to emails requesting a response.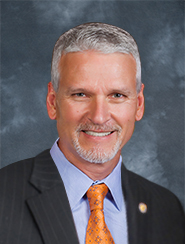 Florida State Sen. Keith Perry, who represents the eighth district in northern Florida, reacted to what he saw on the ETR website.
"I'm gonna absolutely do everything I can with the Department of Education to make sure that parents understand and know what is being taught, and that whatever is being taught is appropriate," he told The Epoch Times. "We have a lot of work to do."
Perry said what is needed across the state is "consistency" in the curriculum.
"It makes it a lot more transparent and easier to have all school districts have the same curriculum."
An added benefit to making the curriculum consistent throughout the state is the cost break that could be involved for the 67 school districts.
"If you look at the cost [with a consistent curriculum], you wouldn't have to spend on 67 different things, like procuring different kinds of textbooks and stuff that certainly can be bought at a much better rate. So there are some cost benefits," Perry said.
The senator said he engages in "fact and data gathering" when he attends meetings and speaks to community and religious groups, and that he encourages parents to go to their school boards to find out what is being taught to their children.
Parents need to be more involved in their children's education, and schools need more "transparency," he said.
"Schools are government entities," Perry said. "They are part of the government. And it's inappropriate for the government to be involved in some of these things," like graphic sex instruction.
"They're not transparent," he added. "Schools need to make it easy for all curricula to be examined and looked at."
Both Duval mothers agreed that people need to be more careful about the candidates who ask for their votes, especially in school board races.
"We willingly give (power) to other people, from school board members all the way to the President (of the United States)," Macie said. "We gotta take our power back. That's the only way to fix this."