Florida set a new national record for the largest increase in the number of CCP virus cases over a 24-hour period in the United States on Sunday.
Data from the state's Department of Health revealed that 15,299 COVID-19 infections were confirmed, leading to a total of 269,811 cases. Forty-five deaths were recorded in the same time-frame, health department data showed.
California health officials earlier in the week confirmed 11,694 cases of the CCP (Chinese Communist Party) virus—the previous record—last week, while New York recorded 11,571 cases on April 15. New York state has by far the greatest number of COVID-19-related fatalities, with about 32,000 deaths.
So far, at least 4,346 people have died from the CCP virus in the Sunshine State, according to reports.
Gov. Ron DeSantis said that despite the rise in cases, he wants schools to open again in August.
"We know there are huge, huge costs for not providing the availability of in-person schooling," he said. "The risk of corona, fortunately, for students is incredibly low."
About 10.7 percent of Saturday's 143,000 tests came up positive. "I still think we need to increase our testing a little bit more," said University of Florida epidemiologist Dr. Cindy Prins, adding that the state and local health departments should ramp up their contact tracing.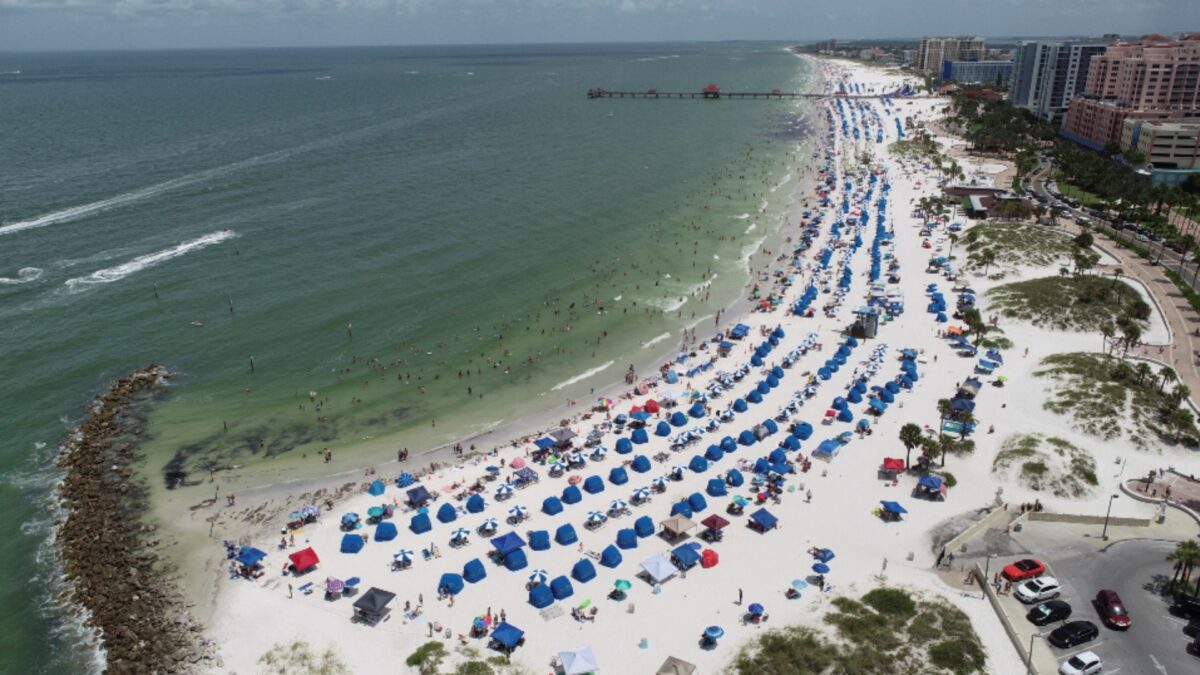 Prins said she is concerned about large crowds, restaurants, and gyms being places of mass transmission of the virus.
"I really do think we could control this, and it's the human element that is so critical. It should be an effort of our country. We should be pulling together when we're in a crisis, and we're definitely not doing it," she said. "I know people want to live their lives. There have been a lot of other times, people have made those sacrifices in order to benefit our society. It's almost like a war effort. That's what we need right now."
Disney World, meanwhile, also re-opened portions of its Orlando theme park over the weekend.
"There was no justification to not move forward" about Florida's reopening in May, DeSantis told reporters on Friday.  "We have a situation where you got a lot of beds available. No major system, nobody that we've seen yet, has even gone to the surge level," he added.
DeSantis's office said that local governments need to decide on whether stay-at-home measures and business closures should be implemented.
"One size does not fit all in Florida," said his spokeswoman, Helen Ferre, to ClickOrlando.
The Associated Press contributed to this report.