Florida: Beached Sperm Whale Near Madeira Beach
October 31, 2013 11:13 am Last Updated: July 18, 2015 5:18 pm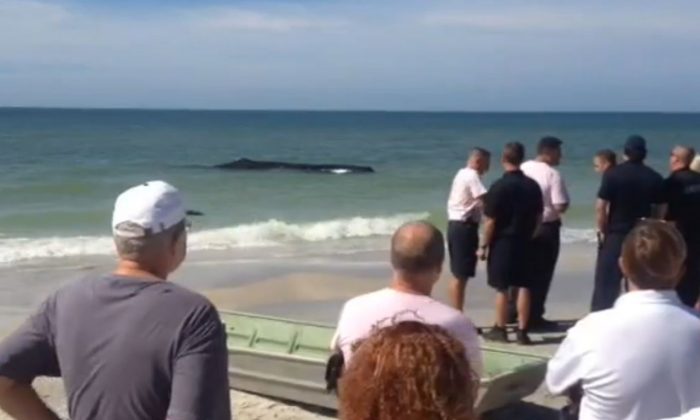 A sperm whale appeared to beach itself off Madeira Beach near John's Pass, Fla., according to officials.
The Florida Fish and Wildlife Conservation Commission told Bay News 9 that the whale is around 30 or 35 feet in length and 60 feet from the shore.
"Whales are usually stranding because there is something wrong with them healthwise and so we are monitoring this whale right now," Kevin Baxter, an agency spokesman, told the station.
According to The Ledger, the sperm whale has been off the beach since around 7:30 a.m.
Law enforcement officials are on the scene to make sure that biologists can investigate.
Baxter told the Tampa Tribune that the whale is in "bad shape," adding that officials plan to euthanize it before the day is over.
"It hasn't moved in a significant way in a couple of hours," Baxter told the paper. "This is a deepwater species, this is not a species that is suppose to be in this area."
 He said the whale is thin, with its ribs and skull visible.
"It will likely die on its own here over the next several hours or days, but now there is a plan to euthanize it later in the day," Baxter said.