PUNTA GORDA, Fla.–Florida Attorney General Ashley Moody sent a letter urging President Biden to declare fentanyl a "weapon of mass destruction."
If the president acts on Moody's letter by either using his executive authority or urging Congress to designate fentanyl as a WMD, the Department of Homeland Security, the Justice Department, and the Pentagon would have to work to wage a war against the deadly drug.
Moody, in her letter, urged the president to invoke this designation under the International Emergency Economic Powers Act (IEEPA) or urge Congress to pass the "Fentanyl is a WMD Act."
"Given how many Americans are being murdered, the whole federal government and every tactic and capability that we have should be utilized to stop the death and destruction that fentanyl is causing," she said in her letter.
Moody cited several incidents in Florida where fentanyl has been responsible for recent deaths including nine in Gadsden County during the weekend of July 4.  Police reports state that 19 people in Gadsden County overdosed on "illegal drugs that were believed to have been tainted with fentanyl."
The U.S. government defines a weapon of mass destruction as a "nuclear, radiological, chemical, biological, or other device(s) that is intended to harm a large number of people."
Moody described fentanyl as a "very likely viable option for a chemical weapon attack."
"Relying on non-state criminal actors and terrorists to think or act as expected is a losing proposition. The reality is that the deadliness of fentanyl combined with its sheer availability in Mexico to criminal cartels and non-state actors makes it an increasingly likely weapon for use," Moody stated in her letter.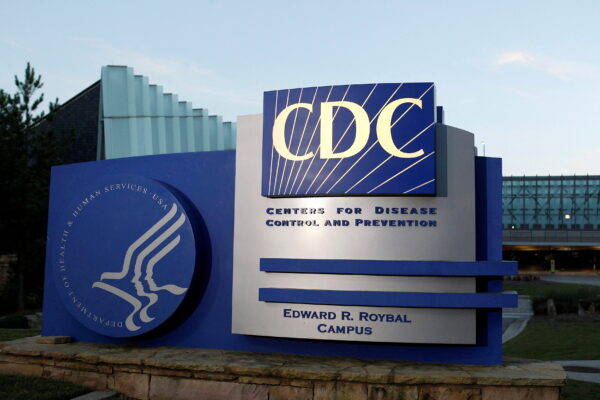 Centers for Disease Control and Prevention (CDC) released provisional data in April showing more than 100,000 people in the U.S. died from drug overdoses in the prior 12 months. More than three-quarters of the total were opioid-related deaths.
In the letter, Moody told the president that his administration has "done little to abate" the fentanyl crisis and blamed the influx of drugs coming from the southern border as the number one cause of fentanyl "poisoning Americans at record rates".
"Border patrol has seized enough fentanyl to kill the entire American population many times over. With that in mind, and the recent mass overdose events in Hillsborough and Gadsden counties, I am demanding President Biden classify illicit fentanyl as a Weapon of Mass Destruction," she said in a released statement. "The federal government already works to disrupt the supply chains of other chemicals, biological, radiological or nuclear weapons—it's not hard to imagine that similar tactics could be used to reduce the flow of illicit fentanyl into the U.S. through cartels in Mexico—and save countless American lives."
On July 18, U.S. Customs and Border Patrol agents seized approximately 250 pounds of fentanyl in the gas tank and spare tire of a care at the border near Campo, Calif.  The pills positive for fentanyl with an estimated street value of more than $3.5 million.
Moody continued to plead in her letter for the Biden administration to do more, but she said she realized that the president's administration "will not or is incapable of taking actions."
Fentanyl is a synthetic opioid that is 50-100 times stronger than morphine.