A 6-year-old Florida girl was reportedly arrested and fingerprinted by a school resource officer after throwing a temper-tantrum at school, according to her grandmother, who said the child suffers from sleep apnea.
Kaia Rolle was acting out at Orlando's Lucious and Emma Nixon Academy, said grandmother Meralyn Kirkland, according to WKMG. The girl was then taken to the principal's office.
Kirkland alleged that an employee grabbed Kaia's wrists before she began kicking her legs.
A school resource officer, Dennis Turner, the resource officer, then placed handcuffs on the child, reported WKMG.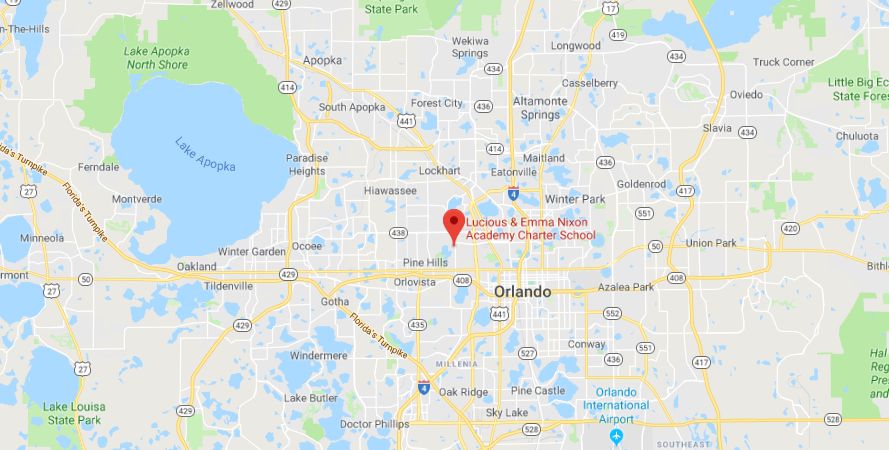 She was then taken to the Juvenile Assessment Center in Orlando on a battery charge, her grandmother said. The girl was fingerprinted and a mugshot was taken.
In an email to the local station, Orlando Police Sgt. David Baker said Turner arrested Kaia and an 8-year-old child on unrelated misdemeanor charges.
He said that officers are required to seek approval from their watch commander before arresting a child under the age of 12 years old. Baker said Turner did not receive approval from the commander to arrest the 6- and 8-year-olds.
"During the arrest process, supervisors became aware of this incident," Baker said.
Kaia was later released from custody and was taken back to the school after she was processed at the Juvenile Assessment Center.
Kirkland said that the girl has some behavioral issues because she can't sleep well, saying it's because of sleep apnea. Her family, she added, is attempting to get the health problem corrected.
"When they finally brought her in there, she was shaking like a leaf and she was telling me, 'Grandma,' she says, 'the handcuffs hurt,'" Kirkland said, adding that the girl was transported in a patrol car.
She also told WFLA that she got a call from an official that her granddaughter was in police custody.
"'What do you mean she was arrested?'" Kirkland recalled. "He said, 'There was an incident and she kicked somebody and she is being charged and she is on her way.'"
"No six-year-old child should be able to tell somebody that they had handcuffs on them and they were riding in the back of a police car and taken to a juvenile center to be fingerprinted, mug shot," Kirkland said.
Police said they have conducted an internal investigation into the two arrests, WKMG reported.
Orange County Public School officials said that the arrests did not happen at a public school, according to the station, which noted that there are several private charter schools in Orlando.
The child is not the only Florida child whose arrest caused outrage. A 10-year-old boy with autism was arrested after an outburst at the Okeechobee Achievement Academy, CNN reported in 2017.