Authorities in Florida have arrested and charged a 10-year-old student on May 28 after the boy sent a text message threatening to carry out a mass shooting, police said.
The fifth-grade pupil at Patriot Elementary School in Cape Coral has been charged with making a written threat to conduct a mass shooting, Lee County Sheriff's Office said in a statement.
Carmine Marceno, the sheriff of Lee County, stated that the "student's behavior is sickening" and deputies responded quickly to investigate the threat.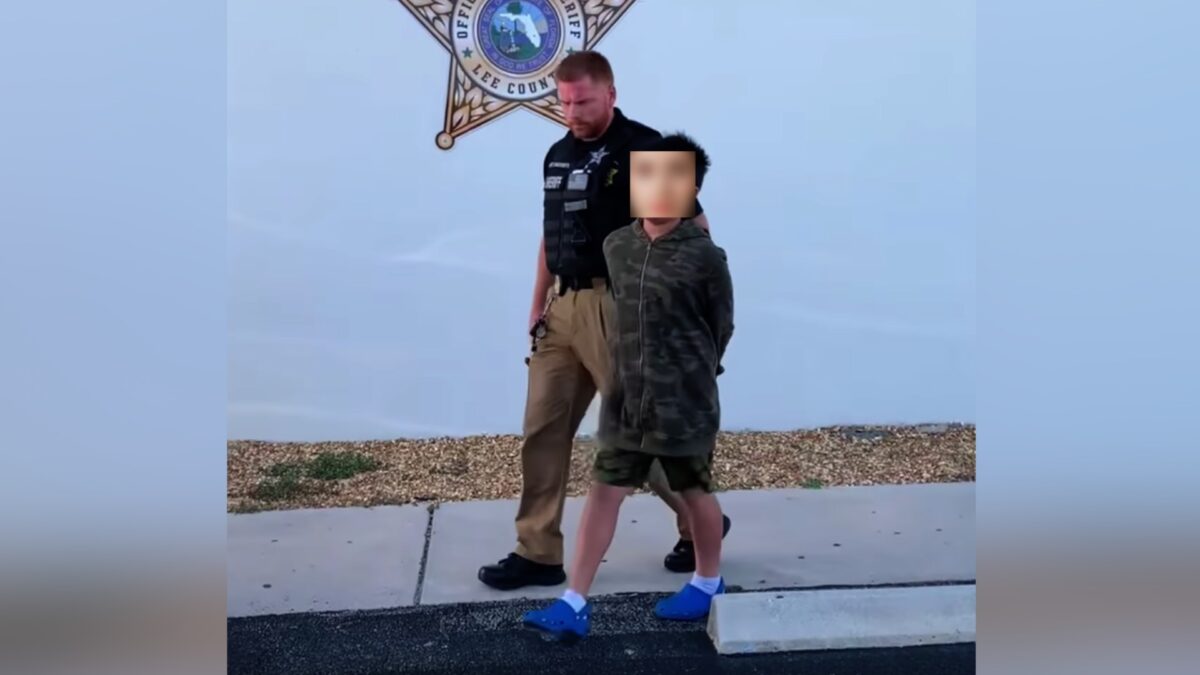 "Right now is not the time to act like a little delinquent. It's not funny. This child made a fake threat, and now he's experiencing real consequences," Marceno said.
"Making sure our children are safe is paramount," he added. "We will have law and order in our schools! My team didn't hesitate one second … NOT ONE SECOND, to investigate this threat."
The boy, who was identified by police but whose name will be withheld by NTD News because he is a minor, was taken into custody after detectives interviewed him and determined probable cause for his arrest.
The sheriff's department posted a video that shows the boy being taken away in handcuffs by a deputy. The case will be handled by the Youth Services Criminal Investigations Division.
Police said the "fake threat" is being taken seriously, especially in the wake of the mass shooting that happened last week in Uvalde, Texas.
Last week, a Florida sheriff warned would-be school shooters that they will be shot "graveyard dead."
"If you come to a school in this county, armed, we're going to do our best through either our guardians, our school resource officers, or our school resource deputy sheriffs to eliminate the threat outside of the school before they ever get to the children. We're trained to do that," Polk County Sheriff Grady Judd told reporters on May 27.
Judd was apparently referring to reports that officers delayed their response to the mass shooting at Robb Elementary School, which left 19 students and two teachers dead.
Epoch Times reporter Jack Phillips contributed to this report.
From NTD News