The Australian east coast faces another day of gloomy weather and cold temperatures, but the worst of the wild conditions has passed for the moment.
An upper-level trough has been reported by Weatherzone to be "virtually stationary" over parts of NSW, Victoria, eastern SA, and northern Tasmania. It is predicted to remain as such for the next few days.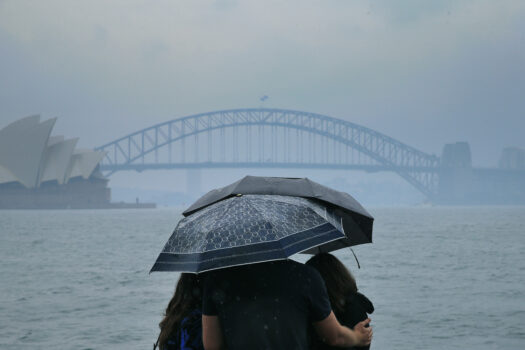 NSW saw with heavy rain, flash flooding, gale-force winds, cold temperatures, and hazardous surf conditions on Monday Oct. 26 as the Special Emergency Services (SES) attended 46 jobs across the state.
Snow also fell overnight from Oct. 24 into parts of the alpine region, "By the end of the weekend, some of the higher peaks may have accumulated around 10cm of fresh snow," a Weatherzone spokesman told 9News.
Fourteen flood rescues took place across NSW with 11 people trapped in cars along the Central Coast, and one house was destroyed in landslides caused by the three-day deluge in Mackerel Beach.
The Bureau of Meteorology (BOM) has issued a strong wind warning for Sydney waters, the Coffs Coast, the Hunter Coast, the Sydney and Illawarra coast, including warnings of hazardous surf conditions for coastal activities including rock fishing, boating, and swimming along Macquarie Coast.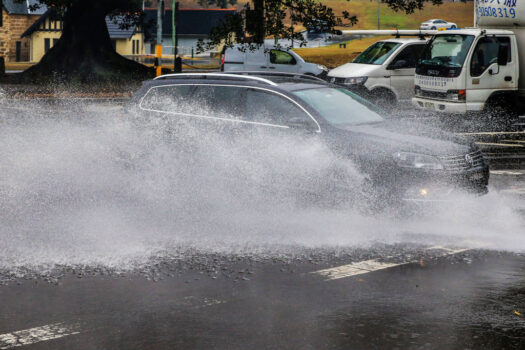 Meanwhile, the west coast has heated up with Perth having forecasted highs of 11C above the October average.
Across Brisbane, afternoon thunderstorms caused a total of 30,000 lightning strikes, 70km/h winds, and 30,000 individuals left without
electricity.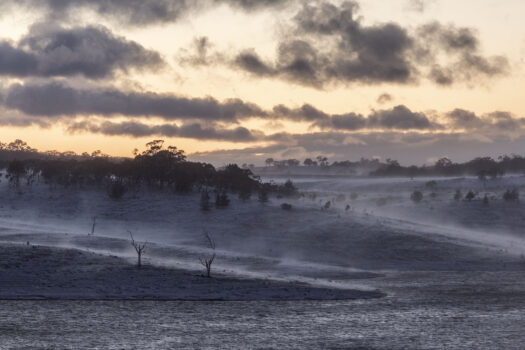 The BOM reported that severe thunderstorms would quickly become more extensive across south-east Queensland.
BOM duty forecaster Helen Reid told The Daily Telegraph that, "There will be large hail and risk of flash flooding", adding that the storm has potential to be severe in the northeast of NSW bringing heavy rain, 4cm hail, 90km/h winds, and lightning.
Cold temperatures and cloudy weather will continue through Oct. 27, with a top of around 20 degrees forecast for Sydney, as confirmed by the BOM.
Meteorologist David Wilkie said the weather system that's been causing havoc would stick around until the end of the week, but the most dangerous conditions had passed.