Five football players from Wheaton College in Illinois face felony charges in relation to a 2016 hazing of one of their teammates.
James Cooksey, Kyler Kregel, Benjamin Pettway, Noah Spielman, and Samuel TeBos were all charged with aggravated battery, mob action, and unlawful restraint on Sept. 18.
The players face $50,000 bonds and arrest warrants, CBS News reported.
Details of the case are scarce, but the Chicago Tribune reported that the alleged victim was tackled by teammates in his dorm room, duct taped, and carried out to one of the teammate's cars.
There he was harassed, beaten up, sexually assaulted then left half-naked in a baseball field in a park off campus, the Tribune reported.
The victim, a freshman at the time, was joined by another teammate who was dumped in the field next to him. Both were found by some friends who went searching for the second teammate.
The victim drove himself to a hospital, the Tribune reported, and later had several surgeries for tears to muscles in his shoulders.
Felony charges in hazing incident add another troubling episode for Wheaton College's football team https://t.co/yXy7fgA0w7 pic.twitter.com/9xNMkXxBof

— Chicago Tribune (@chicagotribune) September 19, 2017
"The college took swift action to initiate a thorough investigation," the college said in a statement. "Our internal investigation into the incident, and our engagement with an independent, third-party investigator retained by the college, resulted in a range of corrective actions. We are unable to share details on these disciplinary measures due to federal student privacy protections."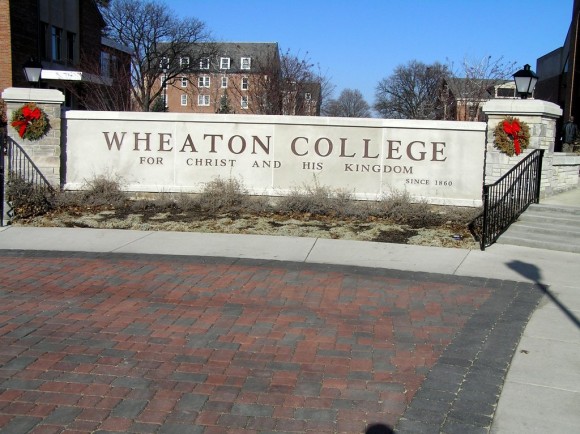 The victim, a recent transfer to the school, moved out shortly after the incident and is now at a school in Indiana, the Tribune reported.
"This has had a devastating effect on my life," he said in a statement to the Tribune. "What was done to me should never occur in connection with a football program or any other activity. … I am confident that the criminal prosecution will provide a fair and just punishment to the men who attacked me."
The five players are expected to turn themselves in later this week.
From NTD.tv