Six people have died of the COVID-19 coronavirus in Washington state as of Monday afternoon, according to officials, as King County officials declared a county-wide state of emergency.
The newest King County victims include a woman in her 70s who was a resident at the Life Care nursing home and had underlying health conditions, a woman in her 80s who was also a resident of Life Care, and a woman in her 80s. All three of them were hospitalized at EvergreenHealth and died on Sunday, officials said in a news conference.
One death was reported in nearby Snohomish County, officials said, KIRO reported.
So far, 14 cases of the virus have been confirmed in King County, officials said.
"We expect the number of cases to increase in the coming days and weeks," said Jeff Duchin, health officer for the county, adding that most cases will be mild, in a news conference. "We are taking this situation extremely seriously."
.@DocJeffD: We are reporting 4 new cases today. Of the 4 cases, 2 have died. In addition, 1 of our previously reported cases has now died.

This brings the total number of cases to 14, including 5 deaths total.#COVID19 #coronavirus #WAcoronavirus

— Public Health – Seattle & King County (@KCPubHealth) March 2, 2020
Duchin also said the county is going to purchase a motel to house new patients and will set up modular units for quarantines, County Executive Dow Constantine said in the conference, reported the Seattle Times. Constantine also issued an emergency declaration in response to the outbreak.
Over the weekend, Gov. Jay Inslee declared a state of emergency just hours after the first COVID-19 patient died in King County. That person was identified as a male in his 50s with underlying health problems, and a second patient who died on Feb. 29 was identified as a male in his 70s with underlying health problems.
"The risk for all of us for getting infection are increasing," Duchin also said in the news conference. The Washington Department of Health noted at a hearing on Monday morning that more than 200 people are currently under COVID-19 supervision.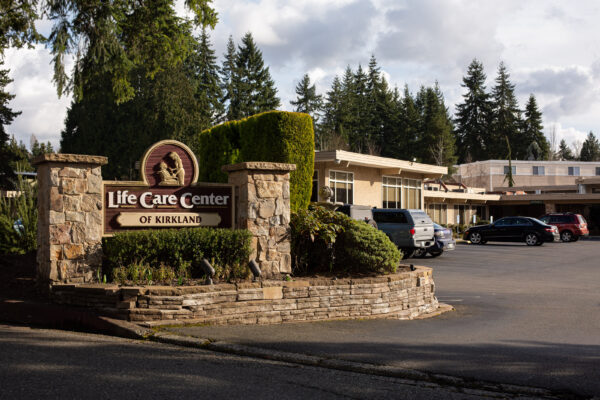 King County officials said they have no plans to issue widespread school closures across the county in response to the COVID-19 outbreak.
"If there is a positive case at a school, we will be working provide guidance," officials said in a statement. They also recommended avoiding going to the emergency room unless it's essential, because they need to serve individuals with the most critical health problems.
People who have symptoms like cough, fever, and other respiratory problems should contact a regular doctor first before going to an emergency room.
Officials also said to avoid "crowded settings" when possible, namely for people who are above the age of 60, who are the most at-risk group to succumb to COVID-19, which first emerged in mainland China in late 2019.
People with weak immune systems, lung disease, heart disease, or diabetes should also take extra caution, said King County authorities.
The Life Care Center of Kirkland, located near Seattle, has been suspected as the site of a possible COVID-19 outbreak. The facility announced it would effectively remain under quarantine for the near future.