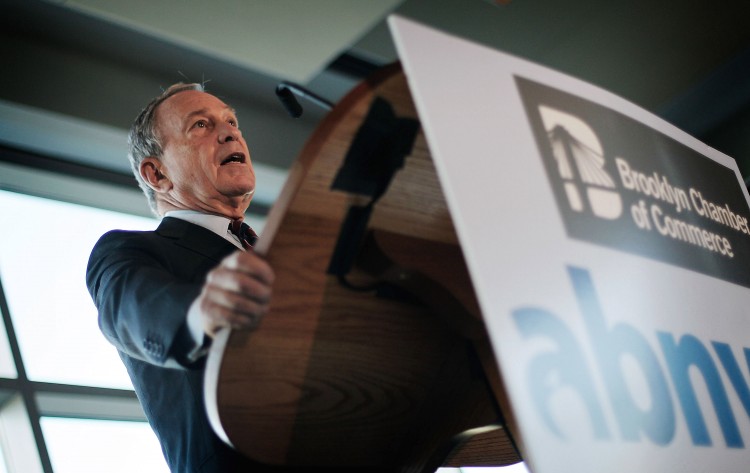 Lights! Camera! Action! Mayor Bloomberg was on hand Monday morning at the Brooklyn Navy Yard as five new soundstages were officially opened at Steiner Studios. The additional 45,000 square feet gives Steiner Studios a total of 355,000 square feet on 20 acres.
The opening signaled more growth for an industry that struggled just over a decade ago. "Now the City is such a popular and prosperous home to hundreds of films and television shows, we have to work hard to keep up with the demand for stages and production facilities," Bloomberg said according to a press release.
New York City expects to have at least 13 television pilots shot in the city this spring. Last year, 188 films were shot in the city.
With more space, the city will need more qualified workers in a growing industry. The Mayor's Office of Media and Entertainment working with the Department of Small Business Services will utilize a $500,000 training grant program to help media businesses train employees.
Additionally, the Media and Entertainment office, in partnership with the New York City Economic Development Corporation will begin planning for a "Made in NY" Media Center. The goal of the new project is to provide affordable workspace for budding entrepreneurs in the digital media entertainment business.