The tip-off from a former Australian High Commissioner that triggered the Russia investigation could have put the Five Eyes intelligence-sharing arrangement at risk, Joe Hockey has revealed.
Hockey, the now-former Australian Ambassador to the United States, told The Sydney Morning Herald that Alexander Downer's role in the Russia investigation had the potential to threaten Australia's position in the Five Eyes alliance—an intelligence alliance comprising the United States, Britain, Australia, Canada, and New Zealand.
"Australia was under pressure on Five Eyes because of the whole Downer issue," Hockey said. "Our role in Five Eyes is more valuable than ever because of the increasing importance of the Indo-Pacific. We are not under threat in Five Eyes, but we could have been."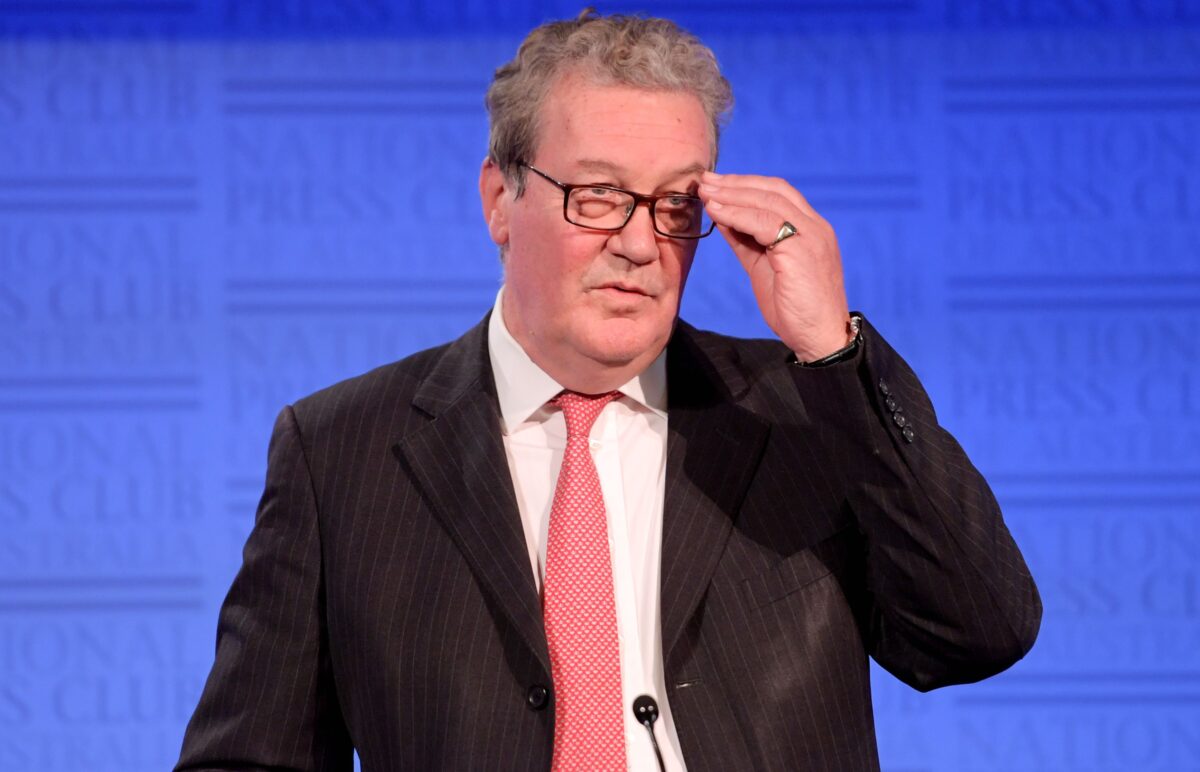 Downer, former Australian High Commissioner to the UK and Australia's former foreign minister, was reported to have relayed information from a May 10, 2016 conversation he had with then-Trump campaign aide George Papadopoulos, which was later used by the FBI to open the Russia investigation on July 31, 2016.
Downer said Papadopoulos told him that Russia had information damaging to former Secretary of State Hillary Clinton, who was Trump's opponent in the 2016 election.
On April 18, 2019, the Justice Department released special counsel Robert Mueller's report to Congress and to the public stating that neither President Trump nor any member of his campaign colluded with Russia.
Conspiracy to Undermine Trump?
In October 2019, Downer told U.S. investigators that he was not part of any conspiracy to undermine Presidents Trump's election campaign, reported The Australian. U.S. Attorney General William Barr ordered the inquiry into why the FBI initiated the 2016 Russia investigation amid claims that it was politically motivated to hurt president Trump's election prospects.
Papadopoulos has accused Downer of spying on him in order to establish that the Trump campaign was secretly working with the Russians.
"Alexander Downer will go down in history as a stooge for [Hillary] Clinton who single-handedly caused irreparable damage between the USA-Australia," Papadopoulos wrote on Twitter on Sept. 21, 2018. "Congrats, buddy."
Downer maintains that his role was simply to pass on what Papadopolous told him.
"I had a conversation with this guy and I passed on one element of the conversation to the Americans. There's just nothing more to it," Downer said on Oct. 1, according to the Australian Associated Press.
Hockey's Defense
Hockey has previously defended Downer over allegations by Sen. Lindsey Graham (R-S.C.), chairman of the Senate Judiciary Committee, that he may have been "directed" to contact Papadopoulos "and relay information obtained from Papadopoulos regarding the campaign to the Federal Bureau of Investigation."
Hockey then proceeded to comment on Graham's allegation about Downer: "In your letter you made mention of the role of an Australian diplomat. We reject your characterization of his role."
Hockey added that the Australian government will "work closely with the attorney general to resolve any misunderstandings in this matter."
When asked how Australia's role in the alliance could have been under threat in the past, Hockey said: "The FBI and CIA were under profound attack and the Downer issue could have gone really badly for us … I don't want to say anything more about that."
Ivan Pentchoukov, Petr Svab, & Mimi-Nguyen Ly contributed to this report.