Several agencies are cooperating to make sure a 56-foot fishing boat that ran aground early Sunday morning near Natural Bridges State Beach off the Santa Cruz County coast will not become an environmental problem, the U.S. Coast Guard said.
The captain of the Pacific Quest called the Coast Guard about 2 a.m. on August 12, 2018, saying his vessel had run aground. The captain and his dog were able to walk off the boat not long after, Coast Guard Ensign Kelly Hodges said in a statement.
Fuel vents on the boat were closed off about 5:30 p.m. on August 13, 2018, and there has been no reported environmental damage from any potential leaking of fuel, the Coast Guard said. A contracted company is expected to begin fuel removal efforts Monday morning.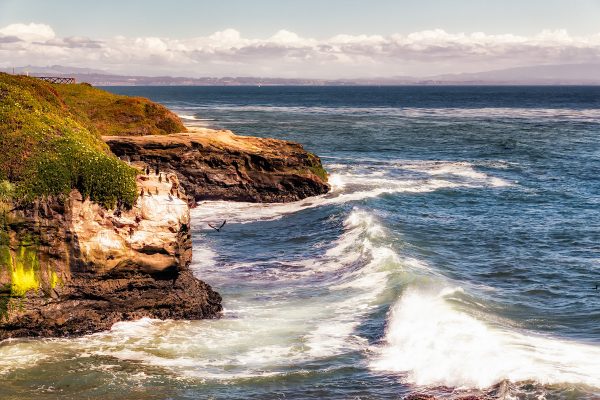 The Coast Guard, the National Oceanic and Atmospheric Administration, the National Marine Sanctuary, the state Department of Fish and Wildlife, and a representative of the Pacific Quest's owner are all working to get the ship removed as soon as possible, said Hodges, the federal on-scene coordinator representative for the "unified command."
Reporting by Sam Richards.