The coronavirus pandemic may have contributed to soaring public debt levels, leaving many governments facing fiscal pressures in the coming decades, the Organization for Economic Cooperation and Development (OECD) stated in a new report on Oct. 19.
According to the OECD's economic outlook to 2060, governments worldwide must grapple with the costs of repaying debt generated by supporting businesses and individuals during the COVID-19 public health crisis. At the same time, officials will need to contend with ballooning costs for public services and aging populations.
"Secular trends such as population aging and the rising relative price of services will keep adding pressure on government budgets," the OECD stated in the policy paper, which was prepared by Yvan Guillemette and David Turner. "Fiscal pressure from these long-run trends dwarf that associated with servicing COVID-legacy public debt."
The Paris-based group stated that the pandemic led to record budget deficits. Study authors determined that the financial difficulties brought on by COVID-19 on the median OECD nation could rise to 8 percent of gross domestic product (GDP) in the next 40 years. Economists didn't account for new expenditures, such as policies to combat climate change.
Among OECD members that saw their CCP (Chinese Communist Party) virus-related public finances account for GDP, Slovakia led the list with 17 percent, followed by Poland at 14 percent. The Czech Republic and Spain recorded a 13 percent increase, while France and Japan saw a 12 percent boost. In the United States, the size of the fiscal burden amounted to a little more than 8 percent of economic output.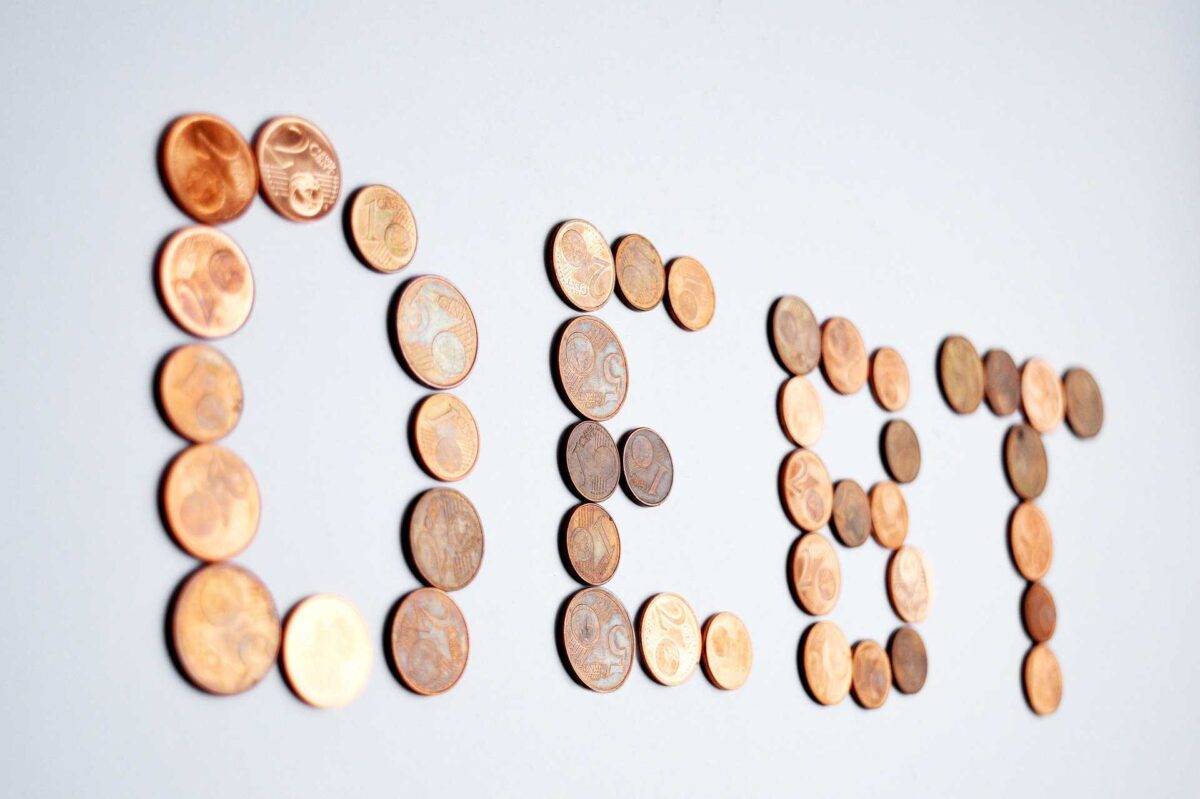 But researchers also noted that if global interest rates remain at historically low levels, most OECD countries could sustain their debt accumulation. However, should rates increase by 1 percent, that could escalate pecuniary demands, experts predicted.
Governments may not need to impose tax hikes to tackle the red ink, the OECD noted. Study authors said that reforms to facilitate higher employment rates and boost retirement ages could support the financial conditions for many of the 38 OECD states.
The OECD anticipated that the global economy will mostly stabilize by the end of 2022, with many major economies returning to pre-pandemic growth by 2025. It did, however, note that the "deglobalization trend" and global supply chain problems could amplify the world's economic setback beyond 2022.
Global Debt Surges To New Record High
Global debt soared to a fresh all-time high of $226 trillion, the International Monetary Fund's (IMF) 2021 Fiscal Monitor Report confirmed. Due to governments' responses to COVID-19, advanced economies and China accounted for approximately 90 percent of the world's debt accumulation in 2020. Emerging markets and developing countries contributed 7 percent of the debt.
"Because of COVID-19, and of policies put in place to respond to it, debt levels increased fast and reached high levels. High and rising levels of public and private debt are associated with risks to financial stability and public finances," IMF Director of Fiscal Affairs Department Vitor Gaspar told reporters during a briefing. "The debt of governments, households, and nonfinancial corporations added up to $226 trillion in 2020—$27 trillion above 2019. This increase is, by far, the largest on record."
Despite the immense increase in debt, Gaspar believes that the measures that were taken were necessary. It had been estimated that not being able to contain the pandemic could have cost the global economy $5 trillion over the next five years.
Looking ahead, the IMF projects that global debt will fall in 2021 and in 2022 by 1 percentage point of GDP per year. The group also stated that if vaccine manufacturing and delivery improve, particularly for low-income nations, additional damage to the global economy would be limited.
"On the downside, new variants of the virus, low vaccine coverage in many countries, and delays in some people's acceptance of vaccination could inflict new damage and increase pressures on public budgets. The realization of contingent liabilities—including from loan and guarantee programmes—may also lead to unexpected increases in government debt," the report reads.
According to the World Bank's International Debt Statistics 2022 report, the debt of impoverished countries surged by 12 percent to a record high of $860 billion in 2020. World Bank President David Malpass proposed "debt reduction, swifter restructuring, and improved transparency" to approach the fiscal hurdles for these impoverished nations.
In a separate report, S&P Global Ratings estimated that global debt could hit 260 percent of GDP by the end of 2021. But the credit rating agency noted that low rates might allow governments across the globe to manage their obligations.
Public Policymakers Debate Next Steps
Many governments across the globe have introduced large spending schemes to cushion the economic blows from the pandemic. President Joe Biden has proposed trillions of dollars in new spending, while the EU approved a budget and CCP virus relief fund totaling more than $2 trillion in December 2020. Central banks, including the Federal Reserve and the Bank of Japan, are also debating whether to move ahead with the tapering of stimulus efforts or keep the support intact to ensure the fallout from the pandemic is far in the rearview mirror.