The first transcripts from former and current Trump administration officials testifying in the Democrat-run closed-door impeachment inquiry have been released, said the House committees involved in the inquiry.
According to a press release from the House Foreign Affairs Committee on Monday, former U.S. Ambassador to Ukraine Marie "Masha" Yovanovitch and former senior adviser to the secretary of state, Ambassador P. Michael McKinley, testified before the Intelligence, Foreign Affairs, and Oversight committees.
She had served as the U.S. ambassador in Kyiv since August 2016 before she was recalled in May this year.
Rep. Mark Meadows (R-N.C.), a member of the Oversight and Reform Committee, said that House Democrats would release only the interviews that show Trump in a negative light.
"You and I both know how this game will work out. They will release the transcripts that are most beneficial to them, make the news cycle happen, and then the damning transcripts that are available, they will wait a period of time [to release]," Meadows told The Hill. "And so I don't think that's fair, transparent, and certainly we need to make sure that there are no select edits."
The chairs of the House Intelligence, Oversight, and Foreign Affairs committees sent out a joint statement announcing the release.
"As we move towards this new public phase of the impeachment inquiry, the American public will begin to see for themselves the evidence that the committees have collected. With each new interview, we learn more about the President's attempt to manipulate the levers of power to his personal political benefit."
"The transcripts of interviews with Ambassadors Yovanovitch and McKinley demonstrate clearly how President Trump approved the removal of a highly respected and effective diplomat based on public falsehoods and smears against Ambassador Yovanovitch's character and her work in support of long-held U.S. foreign policy anticorruption goals," they added.
The statement claimed that the depositions show that Trump tried to create "an irregular back channel" by asking Ukraine's president to investigate former Vice President Joe Biden, a July 25 phone call, which sparked the impeachment inquiry.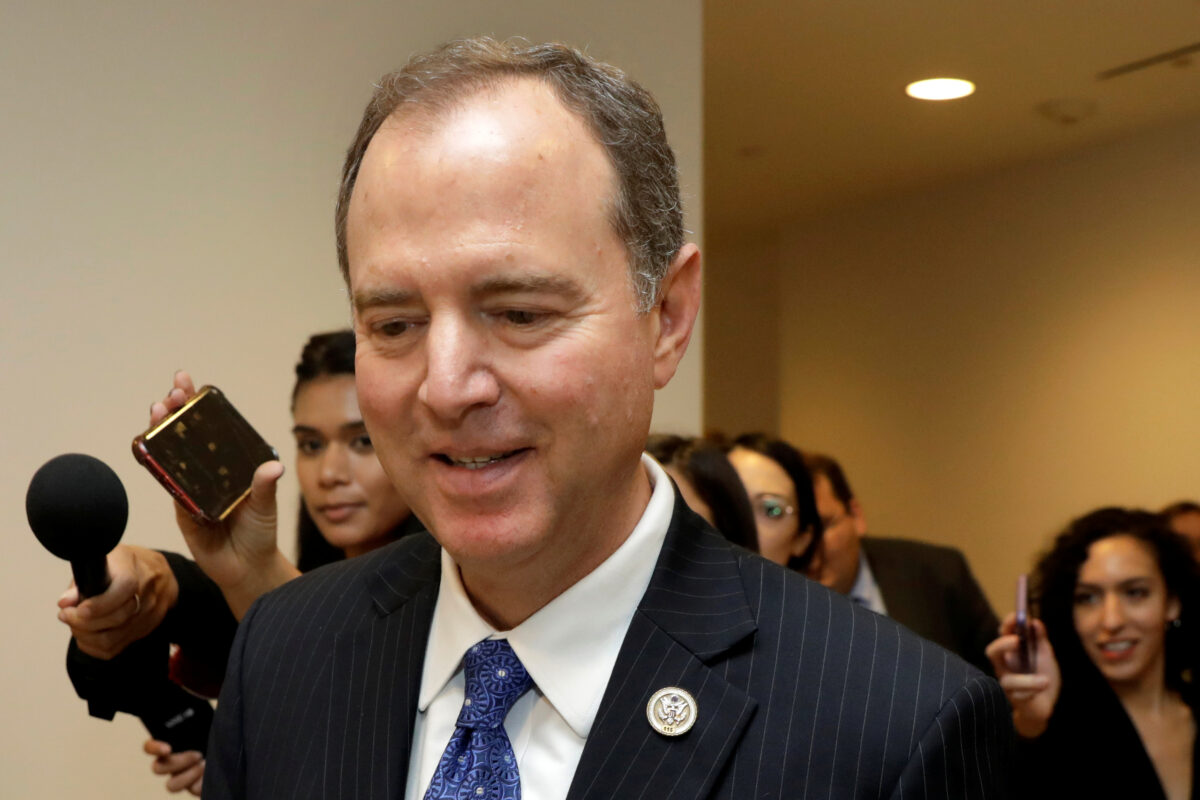 The interview transcripts offer the first look at what witnesses told investigators about his contacts with Ukraine. The release marks a new phase of the impeachment inquiry into Trump as Democratic-led committees only held secretive, closed-door hearings before the information was released to the media.
According to the transcript (pdf) Gordon Sondland, the U.S. Ambassador to the European Union, told Yovanovitch to support Trump on Twitter.
She said, "I mean, he may not have used the words "support President Trump," but he said: You know the President. Well, maybe you don't know him personally, but you know, you know, the sorts of things that he likes. You know, go out there battling aggressively and, you know, praise him or support him."
She also responded to the July 25 phone call between Trump and Ukraine President Zelensky, claiming she was "threatened" by Trump's statement that "she's going to go through some things."
"I mean, I was very surprised that President Trump would—first of all, that I would feature repeatedly in a Presidential phone call, but secondly, that the President would speak about me or any ambassador in that way to a foreign counterpart," she remarked.
Meanwhile, Rep. Adam Schiff (D-Calif.) said to expect the release transcripts of Sondland and Kurt Volker, the Former United States Special Representative for Ukraine Negotiations, tomorrow, according to Fox's Chad Pergram.