The Australian state of New South Wales (NSW) has recorded its first locally transmitted case of monkeypox, the state's Health Department confirmed on August 21.
Around 42 people have been found to have contracted monkeypox in NSW so far, most of them from overseas sources and two in other states.
NSW Health Executive Director of Health Protection Richard Broome said the recently diagnosed case highlights the importance of people remaining vigilant for symptoms regardless of whether they have visited high-risk environments overseas.
"Men who have sex with men who are returning from overseas should contact their GP or local sexual health clinic for a check-up when they return as symptoms of monkeypox can be mild," Broome said.
"Symptoms usually begin seven to 14 days after exposure through skin-to-skin contact and can include fever, headache, body aches, and a rash or lesions on the genital area."
NSW Health warns that the virus can also be spread through respiratory droplets during the initial stages of infection and contact with clothing, linen, or other contaminated items.
"It is important that people with these symptoms avoid close contact with others, including sexual activity, as condoms are not effective at preventing the transmission of monkeypox," Broome said.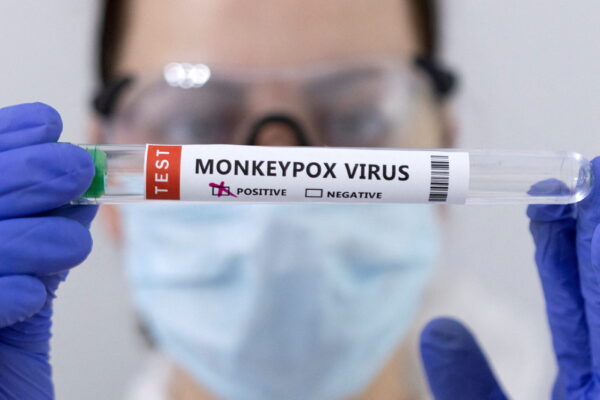 For most people, symptoms will disappear after two to four weeks. Basic painkillers may be used to reduce symptoms, and antiviral drugs may be used for severe illness.
NSW Health, in collaboration with physicians and community partners, has worked on the initial rollout of the JYNNEOS smallpox vaccination program, focusing on those at highest risk in the community.
"A small stock holding of the JYNNEOS smallpox vaccine has been retained for post-exposure prophylaxis," the Department said in a statement on Aug. 21.
"We continue to work with our community partners to formulate a plan to rollout the additional doses of the JYNNEOS smallpox vaccine expected to be delivered in early September and October."
There are 89 cases (confirmed and probable) of monkeypox in Australia, including 40 in Victoria, 39 in NSW, 3 in Queensland, 3 in Western Australia, 2 in the Australian Capital Territory, and 2 in South Australia, according to a health alert by Department of Health on Aug. 18.
The first case of monkeypox in Australia was confirmed in the state of Victoria in May from a man in his 30s who recently returned from the United Kingdom.
NSW Sexual Health Infolink 1800 451 624.
Further information on monkeypox is available at Monkeypox.