On July 2, 2022 the first day of the long weekend for the U.S. Independence Day, crowds of people attended the Hong Kong Carnival in Milpitas, San Francisco. According to the organiser, over 5,000 people came to the event, and many stalls were sold out earlier than scheduled.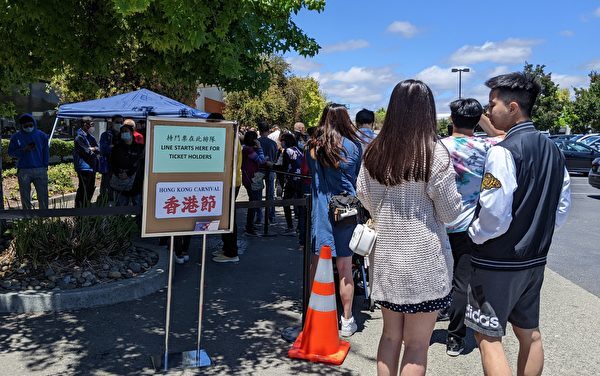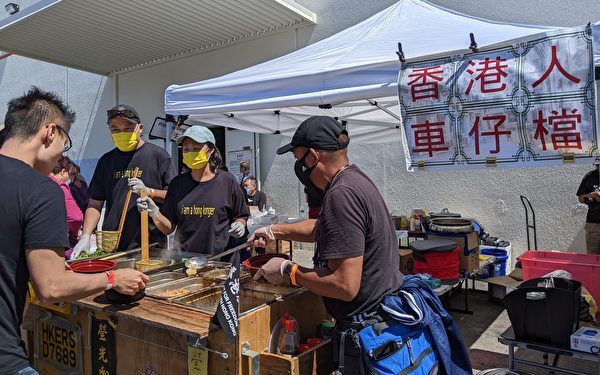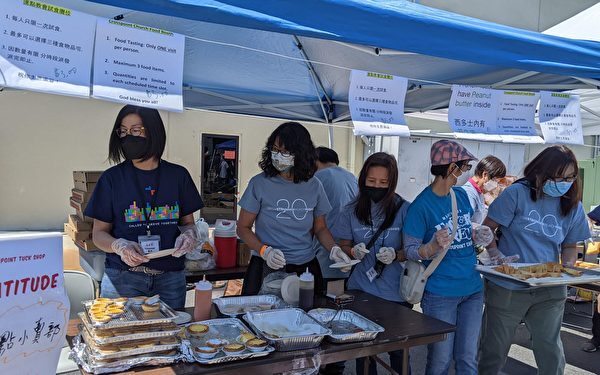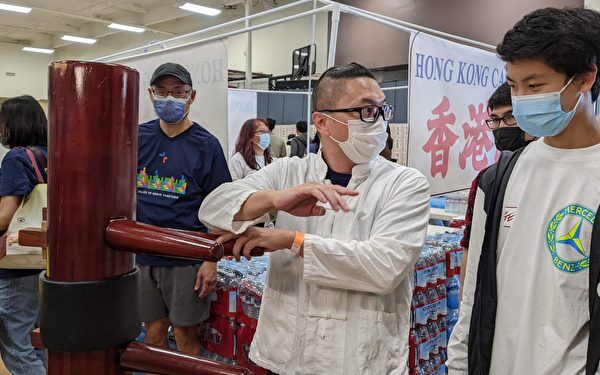 Reviving Hong Kong Culture Overseas
Ching Cheong, a senior journalist, who had left Hong Kong for more than two years due to the totalitarianism by Communist China and Hong Kong authorities, said that Hong Kong used to have a unique combination of Chinese and Western cultures, but this has now been totally destroyed by the Communist regime.  This is not only a loss to Hongkongers, but a loss of the world.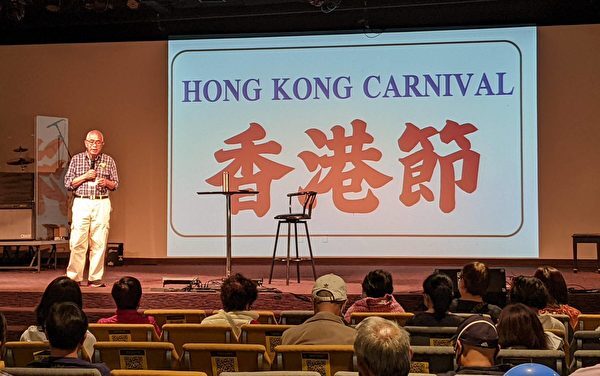 Cheong added, "Like many Hongkongers who were forced to leave their homeland, I have to say that I do feel homesickness, and miss the pineapple bun with butter, egg waffles, Boot Jai Go [Red Bean Pudding Cake] and the likes. These are the local food I like to eat in Hong Kong."
This Hong Kong Carnival is very meaningful for overseas Hongkongers, it will bring them memories and help to preserve Hong Kong cultures and traditions.
Mayors: Learn More About Hong Kong
Milpitas Mayor Rich Tran and Deputy Mayor Carmen Montano were present to celebrate the event. They said, "The Hong Kong Carnival exceeded our expectations. It is an amazing event here, with lots of families, friends, food, music, and Hong Kong cultures." Although the mayors haven't been to Hong Kong, they both expressed that they love Hong Kong culture, and know many Hong Kong friends. Tran said, "This is the closest I have been to Hong Kong." He looked forward to participating and learning more about Hong Kong culture.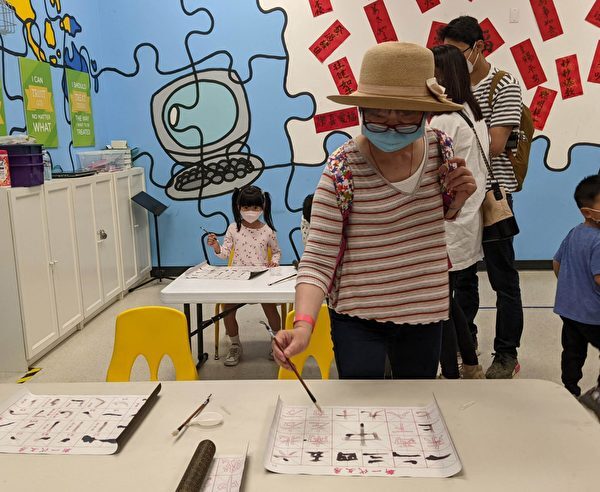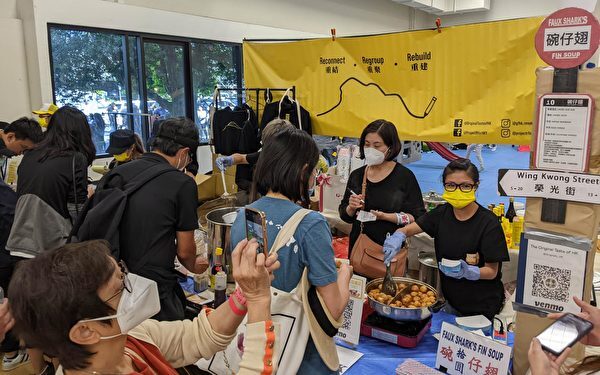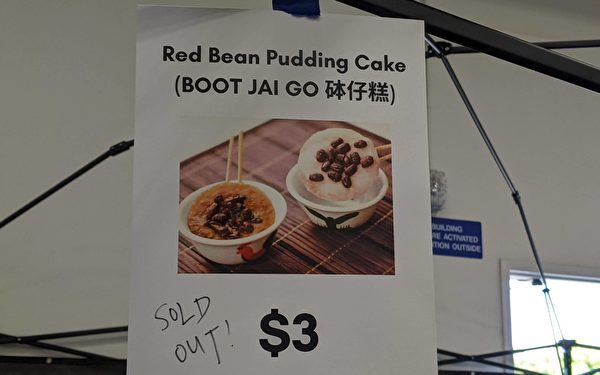 The entrance to the Carnival is called "Hong Kong Station," and people emulated "taking the subway (MTR)" to enter the Hong Kong market to enjoy different foods and music performances. Amber, a volunteer for the Carnival, said that it is not easy for Hongkongers to settle abroad. She said, "Everyone shouldn't divide and stay alone by themselves, they should work to help each other. When you hear Cantonese,  it's like returning to Hong Kong, even if you are in the United States."
The organiser originally expected about 2,000 people to come, but the online response was very enthusiastic, and they had to issue many more tickets. There were many small designs in the venue, such as the design of the subway stations which is just like those in Hong Kong; the design of the plastic bags in red, white, and blue which symbolize the spirit of hardworking-Hongkongers. "I hope everyone has happy memories from this event," Amber said.
Music and Games Unite Hongkongers
The concept of the "Hong Kong Carnival" originated from a group of volunteers who love Hong Kong. Fong Chin-bok, one of the sponsors, said that the original intention of holding this event is to bring together the overseas Chinese and Hongkongers. He hopes to "evoke the memory of Hong Kong through music and games, and unite people who value the Hong Kong culture."  He believes that the characteristics of Hongkongers are "diligence and hard work," which symbolise the "Lion Rock" (a prominent hilltop landmark in Hong Kong) spirit of helping and supporting each other.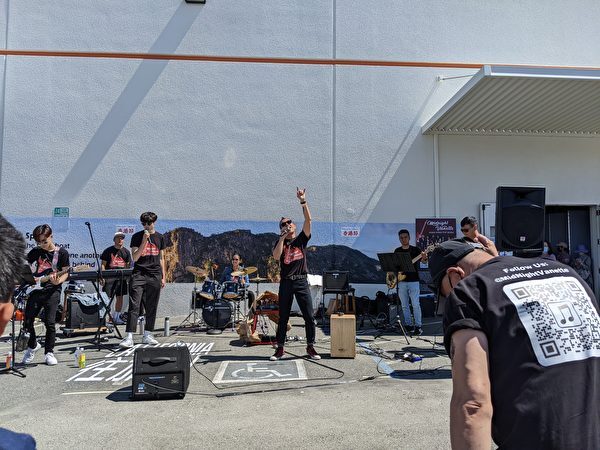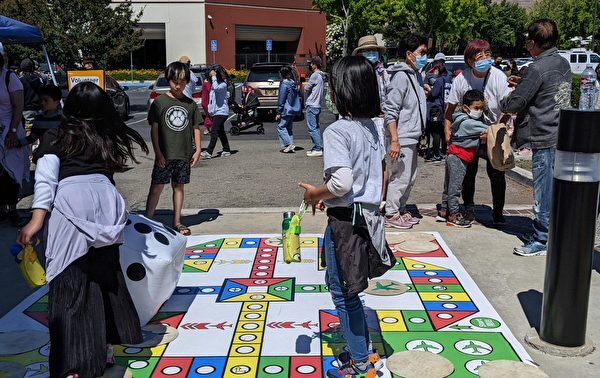 Despite the turmoil of the anti-extradition movement in 2019 and the implementation of Hong Kong National Security Law (NSL) having forced many Hongkongers to stay increasingly quiet; Fong Chin-bok said, "Many people have mixed feelings about the "handover" on July 1, but the Hong Kong culture that everyone loves still exists. We must work together to preserve it. We all love Hong Kong culture regardless of our own stance in politics or religion."
To Preserve Hong Kong Culture 
The booth of the U.S. Hongkongers Club was the highlight location. Benjamin, a member of the club, said that most of the exhibits on site were from private collections. They hoped that through these objects, people could learn about Hong Kong culture in the 1980s and 1990s. In addition to the distinctive Hong Kong red mailbox model, there are also primary school textbooks, public transport, and characteristic buildings in Wan Chai from the 1970s and 1980s.