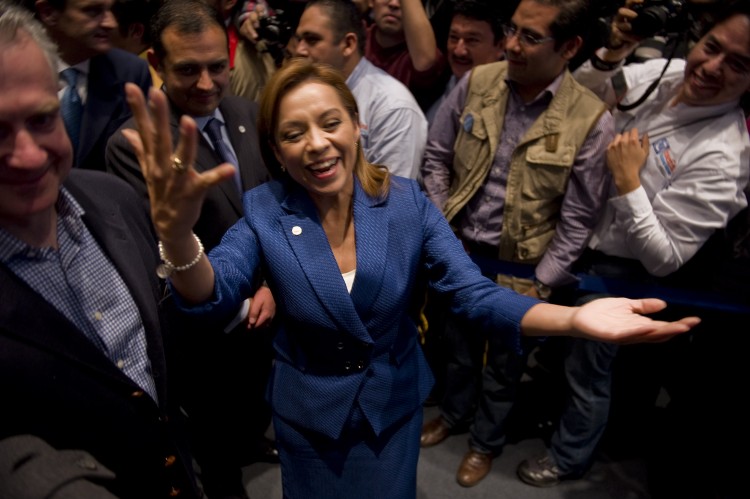 Mexico's governing party on Sunday chose its first female presidential candidate, selecting former Congresswoman Josefina Vazquez Mota, according to election results published in the El Universal newspaper.
"Josefina Vazquez Mota will be the first female president of Mexico," the national chairman of National Action Party, or PAN, told the newspaper.
Mota defeated Ernesto Cordero, the finance minister, in the primary election by nearly 20 percent. Cordero was the preferred candidate of incumbent President Felipe Calderon.
However, opinion polls show that Enrique Pena Nieto of the Institutional Revolutionary Party (PRI) is significantly ahead, according to the BBC. The PRI is looking to return to power after it lost the election in 2000 after governing the country for around seven decades, and capitalize on widespread dissatisfaction with the way the current government is dealing with the surge in drug-related violence.
Nieto called on President Calderon to have "absolute respect for the electoral process" and create "optimal conditions for exercising democracy," according to El Universal. Calderon, perhaps in response to Nieto's comments, expressed confidence the vote will be done "in peace and in full compliance with the law."
The vote will be held on July 1.