The first coronavirus (COVID-19) patient in China did not have contact with a wild animal and seafood market in Wuhan City where the outbreak is thought to have originated, the BBC reported on Feb. 18.
The unidentified man, known as "patient zero," was a pensioner in his 70s who was bedridden from a stroke and suffered from dementia. He fell ill on Dec. 1, 2019—one week earlier than what was reported by Wuhan health authorities, who said the first patient appeared on Dec. 8.
The revelation is consistent with a Jan. 24 study published in The Lancet analyzing the first 41 cases of coronavirus patients who fell ill between Dec. 1, 2019 and Jan. 2, 2020.
"He lived four to five stops [public transport stations] away from the seafood market," said Wu Wenjuan, a co-author of The Lancet study.
"And because he was ill, he basically didn't go outdoors," she told BBC. Wu is also the director of the intensive care unit at Wuhan's Jinyintan Hospital.
The source of the novel coronavirus outbreak, which originated from the central Chinese city of Wuhan, is still unknown. Chinese health officials have suspected the Huanan market to be the source of the disease, saying that "most" of the initial patients were linked to the market.
Wu was present when the patient was admitted to the hospital on Dec. 29. Previously, the man presented to another hospital in Wuhan and was later transferred to Jinyintan Hospital when his condition deteriorated.
"The symptom onset date of the first patient identified was Dec. 1, 2019. None of his family members developed fever or any respiratory symptoms," The Lancet study said.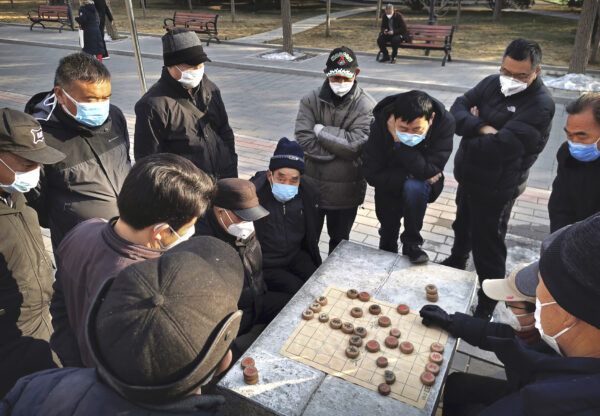 The paper, written by a group of Chinese researchers, found that 14 out of the 41 patients had no link to the seafood market.
When asked by the BBC about whether the fact that the first patient had not been to the market suggests there is another source of the virus, Wu replied: "What you asked is exactly the direction of next steps in our research."
Daniel Lucey, an infectious disease specialist at Georgetown University, previously told Science magazine that based on the findings in The Lancet study, the first human infections must have taken place in November in Wuhan—due to there being an incubation period before the onset of symptoms.
He added that it was thus possible that the virus spread between people in Wuhan—or even elsewhere—before the group of cases stemming from the market in December.
"The virus came into that marketplace before it came out of that marketplace," Lucey told Science.