First Announcement from 'Relay Hunger Strike for Human Rights Support Group'
February 7, 2006 12:00 am Last Updated: February 7, 2006 12:00 am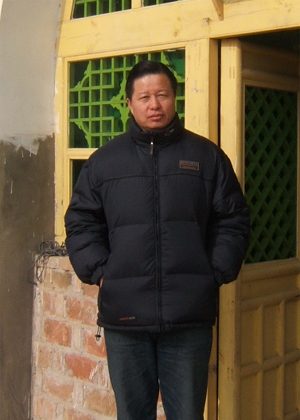 On February 3, Mr. Guo Feixiong, a Chinese citizen in Guangdong Province, and Mr. Gao Kunwu, a citizen in Shanghai, were beaten by thugs from the Communist regime. Prior to that, Prof. Ai Xiaomin; attorneys Guo Yan, Tang Jinling, and Li Fangping, rights activists Xu Zhiyong, Chen Guangcheng, Zao Xin, Qi Zhiyong, and Hu Jia, overseas reporter Liu Xin; as well as Lu Banglie and Yao Lifa, two representatives of the local People's Congress were beaten.
Some were injured and even crippled in these violent incidents. The year 2005 in China ended with the bloody shooting in Shanwei. On January 5, the Communist regime thugs again resorted to violence to earmark the beginning of a bloody and violent year for 2006. It was while writing this announcement, when we heard the news of the death of Mr. Wu Xianghu, deputy chief editor of the Taizhou Evening News, who was beaten by over forty policemen because he wrote an article to reveal how the local police arbitrarily charged fees.
In view of the extremely rapid deterioration of the human rights situation in China; in view of the fact that the legal system has degraded into the most evil deterrent, preventing citizens from safe-guarding their fundamental rights; in view of the rampant persecution of the evil Communist regime towards individual citizens in China, which has run wild while the individual victims are totally helpless, we herewith formally issue this announcement to the outside world:
On February 4, 2006, the Relay Hunger Strike for Human Rights Supporting Group (RHSHRSG) has formally initiated a relay hunger strike.
The Relay Hunger Strike is to Support Mr. Guo Feixiong who was beaten by police, Mr. Gao Kunwu who was beaten by Communist regime thugs, and Mr. Wu Xianghu, deputy chief editor of Taizhou Evening News, who was beaten to death by police.
The Purpose of the Relay Hunger Strike
There is no need to say one more word. We use the hunger strike to express our anguish towards the inhuman and barbarous, violent deeds of the Communist regime. Although the regime has become a cluster of gangsters and they will treat us with sneers, we will not be moved by how others judge us. The evil deeds must be stopped and the persecution must be stopped!
First Team in the Relay Hunger Strike for Human Rights Supporting Group
Those who are in the February 4th hunger strike team are, Gao Zhisheng (attorney, Northern Shanxi Province) and Ye Shaung (freelance writer, Northern Shanxi Province)
Those who are in the February 5th hunger strike team are, Gao Zhisheng (attorney, Northern Shanxi Province), Ye Shaung (freelance writer, Northern Shanxi Province), Gao Jie (student, Japan), Mr. Qi (Canadian citizen), and Liang Xiaofeng (reporter, Hong Kong)
Words from the First Team
Gao Zhisheng: I hope more people with conscience will join us to help continue the protest.
This is a way to help those citizens who have been, are being, and will be persecuted. This is also to expose, record, and condemn those people of the Communist regime who exercise such persecution. This is my biggest hope in doing this.
We have repeatedly promoted bloodless and nonviolent means, but it does not mean at all that we will give up our resistance. When legal channels are blocked, we must rely on our physical bodies, the most primitive means, to protest. This very fact reveals what a sad time we are living in. However, if everyone can join in for a day in the hunger strike, and if everyone makes his or her voice heard in calling for the stop of persecution, the significant meanings of our actions will be realized in our future efforts. In the beginning, some people may even laugh at us, but for the basic dignity of humankind, we will continue until the day the persecution stops.
Although these are not earth-shaking actions, they can serve as a reminder for society. We can only use our actions to wake up other people.
Thirty-one hours and eighteen minutes into the hunger strike, I suddenly felt I had lost all strength in my body. I discovered that although for many years I was malnourished, I had not experienced hunger for two days. Since I am one of the initiators of this hunger protest, I am willing to start with a 48-hour hunger strike, and other friends can do so too, as much as their physical strength allows them.
I have received hundreds of phone calls from friends, all wanting to sign their support but could not find a means to do so. I have no strength now to answer each one of them, so I have to ask friends who are thoughtful to seek out ways for all who want to support these endeavors.
Ye Shuang: Friends who heard the news of the hunger strike reacted very quickly; one typical example was from Jia Jianying. She wrote in a short message, "This is not the issue of only one person, but is one that involves everyone." Another friend, Qi Zhiyong also gave a determined reply. He said he very much admires attorney Gao's personality, character and his spirit of resistance for every civil rights seeker. He said he would support anything that Gao does in this spirit and that he was making all preparations to be ready to join in the hunger strike. Many other friends expressed their willingness to respond to Gao's call in their own actions. I myself have entered the hunger strike for over 30 hours, but I seem to be in better shape than Gao, and I feel like I'm climbing a mountain.
Liang Xiaofeng (Hong Kong): Today, I read the hunger strike statement of attorney Gao on the Internet. I decided to hold a 24-hour hunger strike to support him. The purpose is to make a small contribution to Chinese people who are being persecuted by the Communist regime. When my family was persecuted, I also received a lot of support from others whom I didn't even know. I personally experienced the power of that support from many people while I was persecuted.
My mother and my brother are still imprisoned in the jails of the Communist regime, suffering tortures just because of their personal beliefs. Especially my brother; he has a mental disorder. The Communist regime doesn't even let such a patient go.
Just as the Nine Commentaries says, "Each one of us should reflect on our innermost thoughts and examine whether our cowardice and compromise have made us accomplices in many tragedies that could have been avoided," I urge us all to do.
Gao Jie (student in Japan): I have told my friends that I am holding a hunger strike now; they said they are going to join me. I suggest each one of us should tell our friends and relatives why we are holding a hunger strike. We must voice out before this face of evil; the Communist regime. This is the fundamental moral value of human beings during these times. Mr. Qi (Canadian citizen): On the surface, the hunger strike of Gao and his friends seems insignificant. However, my understanding is that it is a battle between good and evil. I am willing to join forces with the righteous side.
Second Team of Hunger Strike for Human Rights
Tentative members are: Hu Jia (Beijing), Qi Zhiyong (Beijing), Ms. Yangfang (U.S.), Ms. Xiaoxue Cheng (U.S.).
The time period for the second team starts at 6 a.m., February 6, 2006, until the morning of February 7, 2006.
If the Hunger Strike Supporting Group receives new persecution cases, we will publish them as soon as possible. Please pay attention to our follow-up announcements.
Currently, information on the participants and starting time for the next relay are not available. They will be announced immediately upon release.
Contact Info:
You can submit your signature to the Epoch Times website
You can also send your feedback and signatures via email or fax:
[email protected] (overseas)
[email protected] (mainland China)
Fax number: 1-917-591-2423
c/o Relay Hunger Strike for Human Rights Support Group