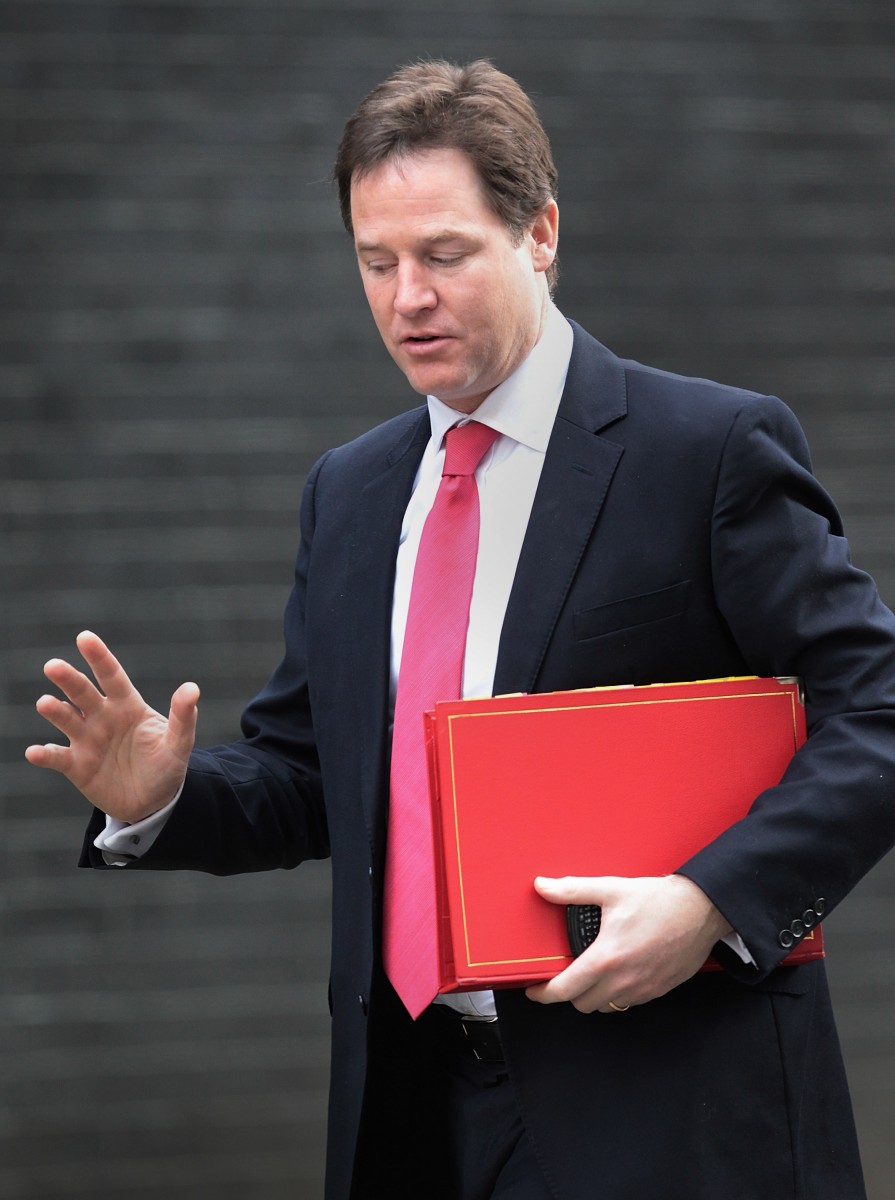 Firms are to be paid to get young people into work in a new scheme aimed at diffusing what Nick Clegg described as the "ticking time bomb" of youth unemployment. 
Announcing the scheme on Tuesday, the deputy prime minister said that charities and businesses were invited to bid for up to £2,200 for every young person, in a bid to address growing concern over the number of so-called Neets (Not in Education Employment or Training). 
"Sitting at home with nothing to do when you're so young can knock the stuffing out of you for years," said Mr Clegg. "This problem isn't new, but in the current economic climate we urgently need to step up efforts to ensure some of our most troubled teenagers have the skills, confidence, and opportunities to succeed."
Critics say the scheme is too little, too late, and is tackling a problem already compounded by the government's austerity cuts.
The government claims the process differs from schemes in the past, because it is a "payment-by-results" system. Organisations will receive an initial payment for taking young people on. But further payments will depend on that person's success: whether they can stick with training programmes, navigate apprenticeships, or hold down jobs. 
The scheme, with a purse of £126 million, will target the 55,000 unemployed young people with no GCSEs above a grade D. 
"Many of them will have complex problems: truancy, teenage pregnancy, a lack of GCSEs, and health problems," said Nick Clegg. "So helping them onto their feet will not be without challenges and government cannot do this alone. That's why today I am calling on charities and other organisations at the coal face to work with government to help tens and thousands of lost teenagers onto a brighter path."
Labour Shadow Work and Pensions Minister Liam Byrne said the measures was too little, too late, and only targeted 1 in 20 unemployed young people. In his blog he claimed that the problem of youth unemployment would cost the nation £28 billion over the next 10 years. "The government needs to bite the bullet and put in place a sensible tax on bankers bonuses in the next budget to help get 100,000 young people back to work," he said. 
Adrian Prandle, education policy adviser at the Association of Teachers and Lecturers (ATL), said the youth unemployment problems were of the government's own making. 
"It is good news if the government is genuinely making new funding available to train unemployed 16 and 17-year-olds. But this is a government which takes with one hand and gives with another. It lit the 'time-bomb' when it removed support from young people by dismantling the careers and advice service and abolishing the education maintenance allowance," he said in a statement.
"We have deep misgivings that getting charities and businesses to provide support for unemployed youngsters outside the education system will undermine the likelihood of success."