Firefighters were credited with shoveling an Iowa woman's driveway after she gave birth as extremely cold temperatures inundate much of the United States, namely the Midwest.
Des Moines, Iowa, is forecast to see low temperatures on Tuesday and Wednesday of about -20 degrees Fahrenheit. Wind chills will be even lower, forecasters have warned.
Scotty Abram and his expectant wife, Cassy, returned home from a hospital in Cedar Rapids after nurses told them she wasn't ready to enter labor.
The weather is cold, but this should warm your heart! Firefighters from Fire Station No. 5 helped deliver a baby this…
But a few minutes later, Scotty found himself delivering the baby, Cassy's aunt Larissa Ruffin told CNN on Jan. 29. He called the paramedics first, but the child came out too quickly.
"EMT arrived about 10 minutes later and they let dad cut the umbilical cord on the living room floor," said Ruffin in the report.
Firefighters from the Cedar Rapids Fire Department also responded.
When the mother and child were wheeled out of their home to head back to the hospital, they saw firefighters shoveling snow.
As mother and baby were being wheeled out of their house to go back to the hospital, they saw a scene they'll never forget

由 CNN 发布于 2019年1月29日周二
"After they got mom and baby in warm blankets on the stretcher and 'Dr. Dad' was ready to go, we went outside and saw the firemen finishing shoveling their long drive," said Ruffin.
She added: "I was in such awe of their selflessness! It's amazing what some will do for others without knowing anything about them. It was not their job to come and shovel."
The fire department, in a Facebook post, said the firefighters in the photo responded to the birth with their own vehicles.
"The weather is cold, but this should warm your heart!" the department wrote.
The child, named Scotty Jr., weighed 6 pounds and was 18 inches long.
"Everyone is healthy and happy," said Ruffin. "It's the little things that touch you in a moment like that."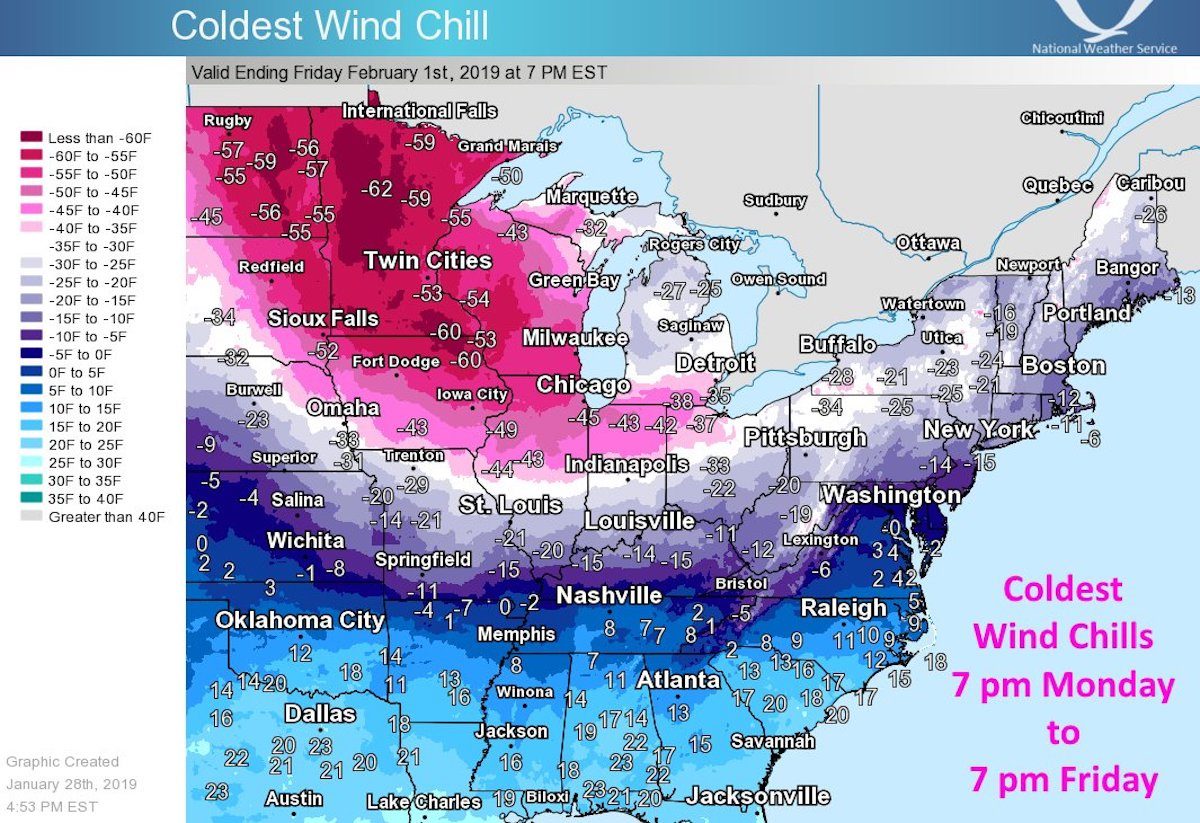 Brutal Cold
In a warning on its front page, the National Weather Service's website on Jan. 29 said that "back to back cold fronts will slice through the eastern two-thirds of the country to deliver one of the coldest arctic air intrusions in recent memory, especially from the Upper Midwest to the Great Lakes and Ohio Valley."
"From Tuesday through Thursday, expect frigid temperatures and bitterly cold wind chills, likely leading to widespread record lows and low maximum temperatures," said the website.
Minneapolis public schools officials have canceled classes through Wednesday when the region is expected to experience frigidly low temperatures not seen in a quarter century, The Associated Press reported.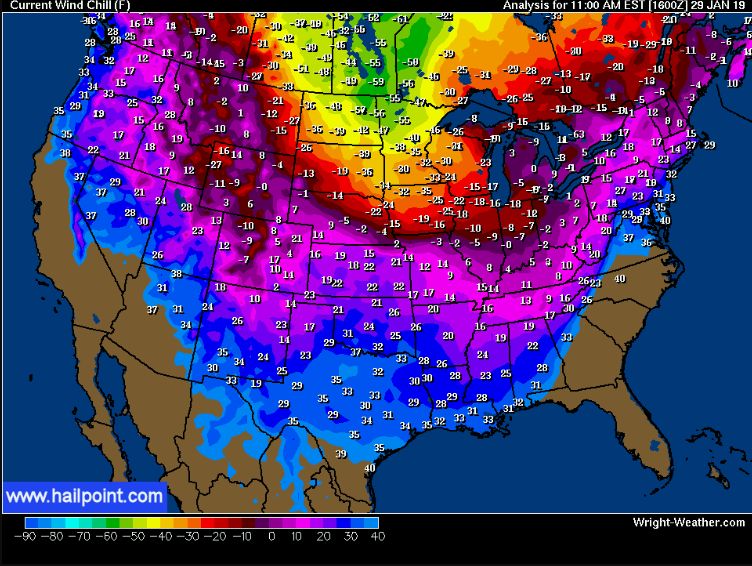 Hundreds of Michigan schools were closed Tuesday, including in Detroit, while Chicago Public Schools canceled Wednesday classes because of the anticipated cold snap. "You're talking about frostbite and hypothermia issues very quickly, like in a matter of minutes, maybe seconds," said Brian Hurley, a meteorologist with the Weather Prediction Center.
The unusually frigid weather is attributed to a sudden warming far above the North Pole. A blast of warm air from misplaced Moroccan heat last month made the normally super chilly air temperatures above the North Pole rapidly increase. That split the polar vortex into pieces, which then started to wander, said Judah Cohen, a winter storm expert for Atmospheric Environmental Research.
Reports have said that in some places, frostbite can set in within 5 to 10 minutes. Hypothermia risks are also elevated.
The Associated Press contributed to this report.