Firefighters in North Carolina took a moment to kneel and pray at the site where a mother and baby were killed by a tree that fell down during Hurricane Florence.
The Wilmington Police Department said that the mother and her infant were killed on Sept. 14, when the tree fell on their house; the infant's father was rushed to the hospital with injuries.
The trio was trapped in the house for several hours as firefighters, paramedics, and other rescue personnel attempted to get to them.
Difficult Rescue
But the rescue effort was made difficult due to the size of the tree, Wilmington Fire Department Chief Jon Mason said in a statement.
"The rescue effort was so intense that a FEMA task force that had been pre-deployed to the area assisted with the recovery effort," Mason told reporters, according to WJLA. Describing the tree, he added: "It was not something you could cut with a chainsaw and remove."
Using heavy lifting, saws, and airbags, the rescuers were finally able to reach the family but found the mother and child were dead.
The infant was approximately 8-months-old.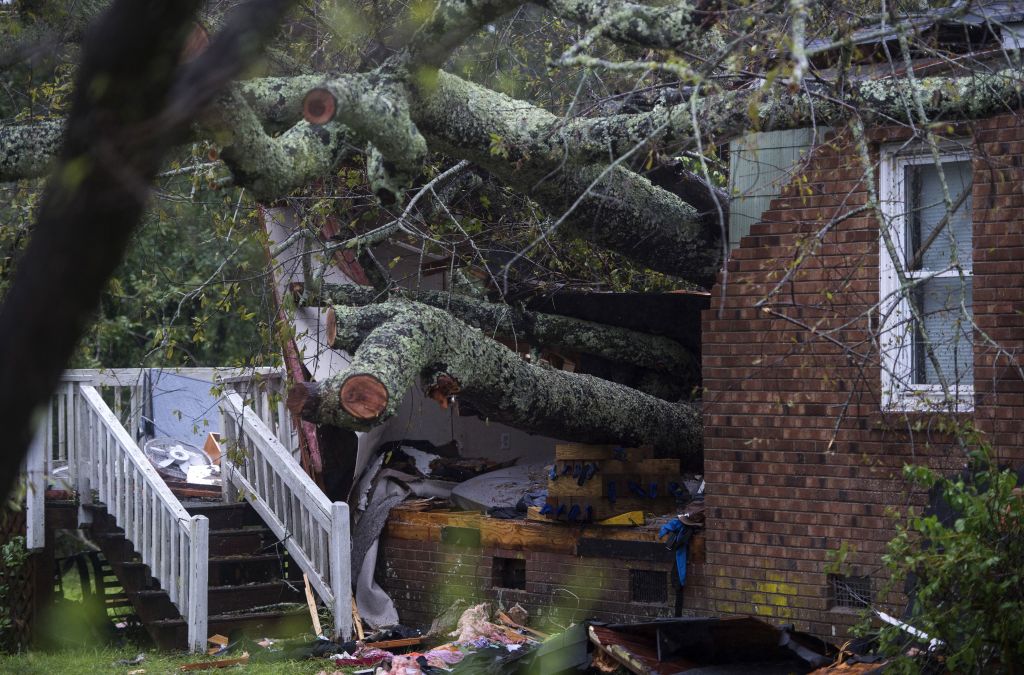 Group Kneels Outside as Death Count Rises
Sometime after the rescue, the group knelt outside the home and prayed.
"Our hearts go out to the family of these victims. Two people in Wilmington were killed when a tree fell on their home," North Carolina Governor Roy Cooper told WCNC.
"Our hearts go out to the families of those who died in this storm," Cooper said in a statement on Friday. "Hurricane Florence is going to continue its violent grind across our state for days. Be extremely careful and stay alert."
Florence's fatality count rose to seven on Sept. 15, as the storm continued hammering the Carolinas and surrounding states.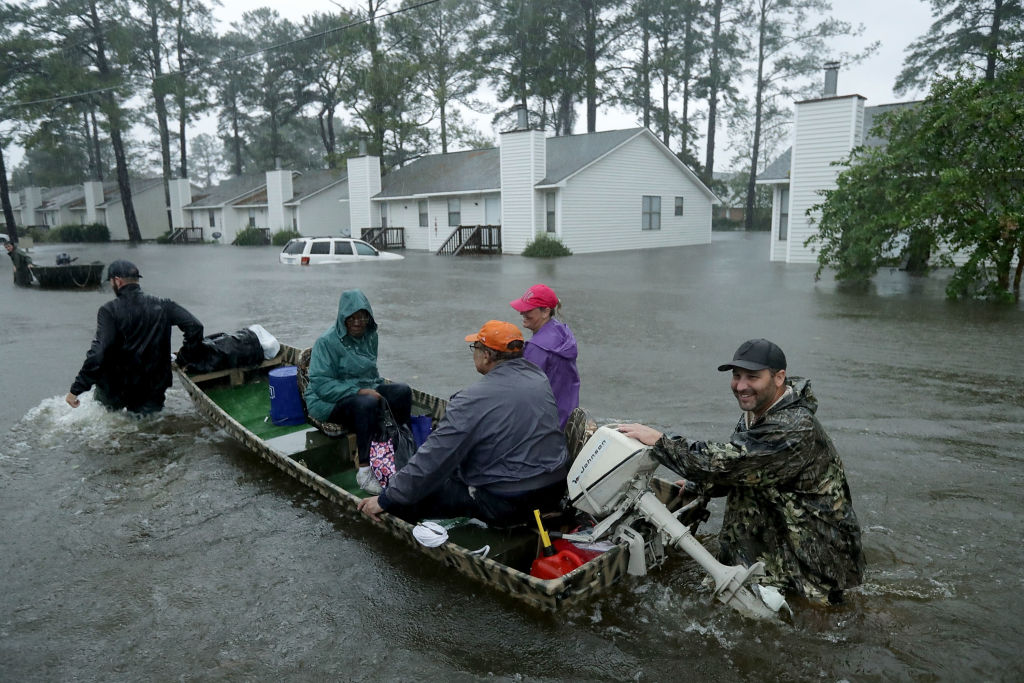 More Rain
Several more days of rain are expected as Florence, now a tropical storm, hovers over the Carolinas. Forecasters are predicting that the Lumber and Cape Fear rivers will crest significantly higher than after Hurricane Matthew, and in some areas, Florence will bring 1,000-year rainfall totals, according to the governor.
According to the National Hurricane Center's latest forecast on Sept. 15, the storm is projected to move northwest across the weekend before exiting the Carolinas and hitting Tenessee and Kentucky late Sunday into Monday.
Florence is then projected to curve northeast, hitting West Virginia, Ohio, Pennsylvania, New Jersey, New York, and New England.
From NTD.tv