Lt. Jason Menard, a firefighter and a father of three, died after saving two of his crew members from a burning home 45 miles west of Boston on Nov. 13, officials said.
"This is an extremely difficult day for the Worcester Fire Department," Chief Michael Lavoie said at a news conference.
"Lieutenant Menard's heroic actions saved the life of one of his crew members."
The massive fire was reported just before 1 a.m. in Worcester, following a call warning that a resident and a baby were trapped on the second floor of the burning house.
When firefighters arrived at the scene, flames were extending from the second floor to the third floor, according to NBC News.
"I looked up. Seen the smoke coming out of the second-floor window. Five minutes later the whole second floor was fully involved," neighbor John Welch told NBC Boston.
Due to the "heavy fire conditions," firefighters became trapped on the third floor, Lavoie said.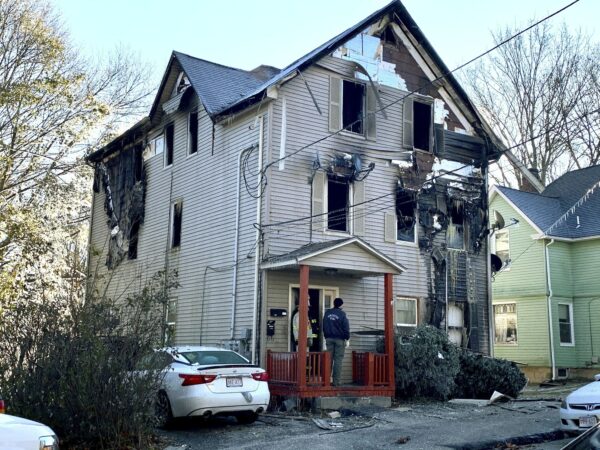 According to the outlet, Menard "heroically and selflessly" helped a probationary firefighter to the stairs before returning to the floor to save another firefighter escape through the window.
Fire conditions then intensified on the third floor and Menard "was unable to escape" the house, Lavoie said.
The house fire left up to 15 people displaced and several people were hospitalized, according to NBC Boston.
Neighbor Kathy Desrosiers said she opened up her home to residents who escaped the fire, some with no shoes or socks. Among the victims were two babies and a 6-year-old, ABC News reported.
Four firefighters were transported to a local hospital, NBC Boston reported.
Two of the firefighters were released and a third firefighter remains in the hospital.
The cause of the fire is still under investigation.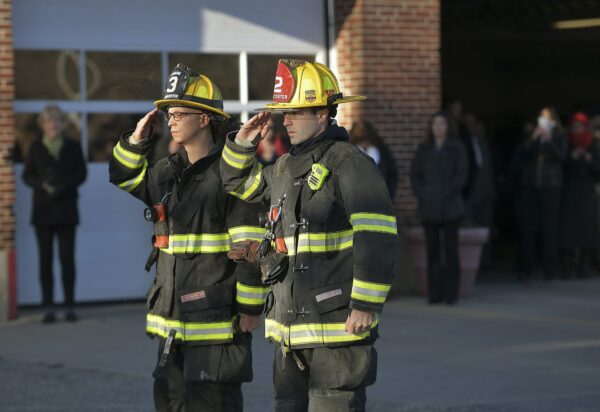 Lavoie recalled Menard as a "passionate fire officer who loved being a firefighter," and added that "he took his job very seriously, performed it admirably, and his dedication to the residents of Worcester was unwavering."
With his wife Tina and three children, Menard had planned a family trip to Disney Land that day, said Michael Papagni, president of the local firefighters' union.
His family is now "planning a hero's send-off" instead, Papagni told reporters Wednesday morning.
"With heavy hearts, Boston EMS would like to send our deepest condolences to the family of Lt. Jason Menard and his brothers and sisters @WorcesterFD. Our thoughts and prayers are with you all," tweeted Boston Emergency Medical Services.