A fire in California burned the house of actress and producer Brooke Burke.
The Dec. 24 blaze damaged the house on Cross Creek Lane in Malibu, the Los Angeles County Fire Department told CBS.
Fire crews found flames spreading into the floor and some of the walls but were eventually able to find the fire and extinguish it.
The house is valued at $3 million.
Firefighters said there were no injuries. It wasn't clear whether Burke or anyone else was home at the time.
Burke hasn't commented on the fire on her social media pages.
Burke has appeared in a number of television shows, including co-hosting "Dancing With the Stars" from 2008 to 2013.  Her latest projects were producing the television series "Hidden Heroes" and playing Ellie's mother in the show "Chicken Girls."
The blaze came after a number of fires in California forced various celebrities to evacuate from their homes earlier this year.
Kim Kardashian West, Scott Baio, Rainn Wilson, and Guillermo del Toro are among numerous celebrities forced to evacuate their homes, in some cases hurriedly trying to arrange transport for their horses, reported The Epoch Times in November.
Some, like del Toro, did not know the fate of their homes, but the wind-driven wildfire has destroyed the home of "Dr. Strange" director Scott Derrickson and the historic Paramount Ranch where shows like HBO's "Westworld" and "Dr. Quinn, Medicine Woman" were filmed.
Anthony Hopkins' house in Malibu was untouched but some nearby homes were ravaged.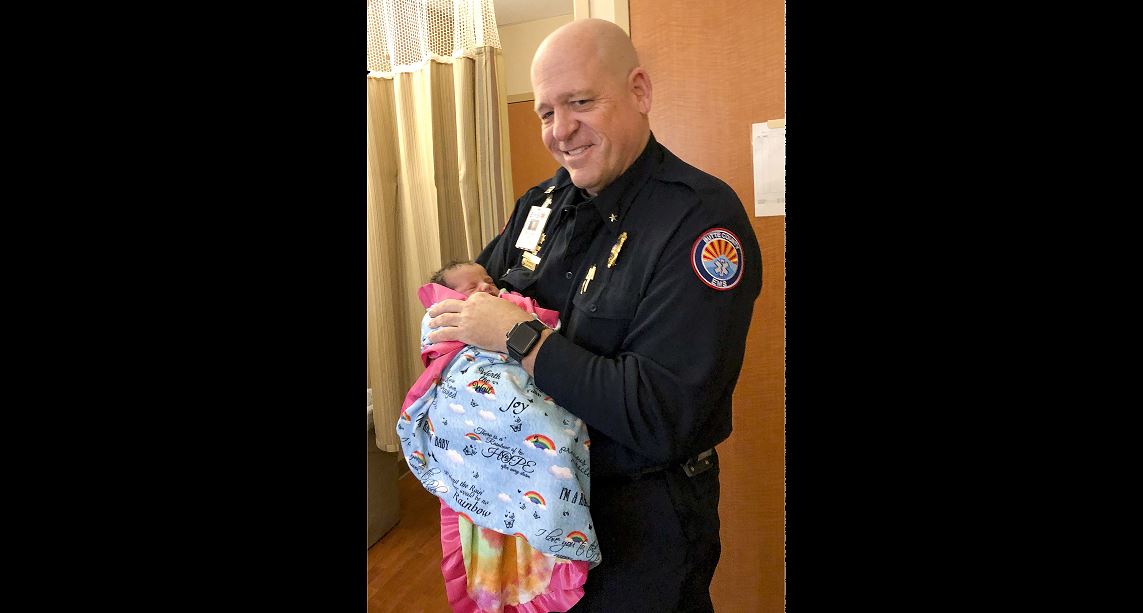 Woman Names Baby After Medic
Paramedic Mickey Huber was helping people evacuate from the terrifying wildfire that tore through the Northern California town of Paradise on Nov. 8 when he heard on the scanner about a pregnant woman going into premature labor.
Anastasia Skinner's baby wasn't due for another month, but she began to feel contractions as she grabbed her mother's two dogs and raced to escape the fast-moving blaze. The flames had already hit her car by the time she fought the panic-driven traffic jam out of town and reached a gas station, honking the horn and screaming for help.
"I knew I wasn't going to make it," Skinner, 25, said during a phone interview. "I called my husband and told him goodbye, tell all the kids I love them and make sure they remember me."
Huber rushed to the scene after bystanders and law enforcement officers helped Skinner into another vehicle.
"The smoke was thick, and the winds were blowing. The helicopters were having a hard time fighting the fire let alone airlifting patients," Huber said.
Because Skinner was having a high-risk pregnancy after suffering two miscarriages and other complications related to an inherited disorder, Huber said she may not have made it if she went into full-blown labor.
He arranged a caravan that included three police vehicles to rush Skinner to an ambulance. Then he jumped in the back seat, where he kept her calm until she reached a hospital where her labor was stopped.
Skinner said a doctor later told her smoke inhalation put her body under stress and triggered the contractions.
On Dec. 12, more than a month after the fire began, Skinner gave birth via C-section to a full-term, healthy girl and named her after the man she believes saved her life.
"She's a blessing in every way including what happened at the Camp Fire," she said about her daughter, Zoele (rhymes with Noel) Mickey Skinner.
The Associated Press contributed to this report.
From NTD News