A Louisiana fire captain accused of killing his wife was found dead hundreds of miles away in Colorado.
Rudolf "Rudi" Shoats, 48, had been accused in the slaying of his wife, 45-year-old Khristie Rollins Shoats, on July 30, according to The Associated Press.
Sheriff Reginald Jackson of Wilkinson County, Miss., says Rudolf pulled into an emergency parking lot in Durango, Colorado.
Later, employees at a store nearby heard a loud bang. Shoats' vehicle then plunged down a cliff and flipped over.
Rudolf died of a single gunshot wound, Jackson told AP.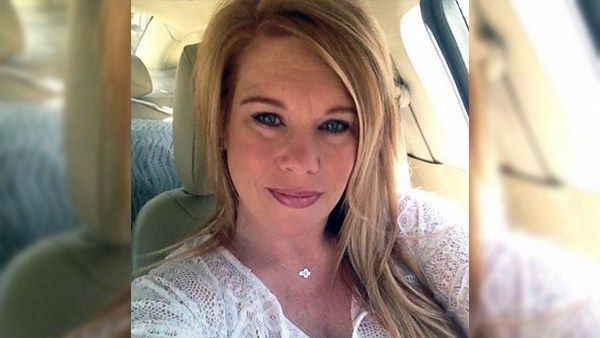 Days before that, Khristie's body was found in the passenger seat of her vehicle in Woodville, Miss. WAFB reported that concerned friends asked the Wilkinson County Sheriff's Office to perform a welfare check on Khristie.
They then issued a warrant for Rudolf, whose cell phone and radios were turned off, WAFB reported.
Rudolf was a 13-year veteran of the Zachary Fire Department in Louisiana.
Khristie's ex-husband claimed that he was aware of "issues" about Khristie's new partner. "(She) had told me in the past he had a past of … anger issues. He was a Dr. Jekyll and Mr. Hyde type of person," Roy Allen Nugent told The Advocate.
Nugent issued a statement.
"Khristie loved her son Colten and daughter Savannah without limits. This fiery redhead made friends anywhere she would go. (She) enjoyed life and never wasn't a friend. […] This world lost a soul that only made this tiny world better. Thank you for making our lives better as you touched every soul," he told the paper.
A recent report from Centers for Disease Control and Prevention stated that nearly half of all murdered women in the United States are killed by current or past significant others, adding that domestic violence is a major cause of death.
As reported by The Atlantic, citing the CDC report:
The CDC analyzed the murders of women in 18 states from 2003 to 2014, finding a total of 10,018 deaths. Of those, 55 percent were intimate partner violence-related, meaning they occurred at the hands of a former or current partner or the partner's family or friends. In 93 percent of those cases, the culprit was a current or former romantic partner. The report also bucks the strangers-in-dark-alleys narrative common to televised crime dramas: Strangers perpetrated just 16 percent of all female homicides, fewer than acquaintances and just slightly more than parents.

About a third of the time, the couple had argued right before the homicide took place, and about 12 percent of the deaths were associated with jealousy. The majority of the victims were under the age of 40, and 15 percent were pregnant. About 54 percent were gun deaths.

Black women were most likely to die by homicide of any kind, at 4.4 deaths per 100,000 people, followed by Native American women, Hispanics, and finally whites and Asians. Data from earlier reports suggest a far smaller percentage of men—around 5 to 7 percent—were killed by intimate partners.