Finding a Job: College Students More Optimistic Than University Students
September 25, 2013 6:52 pm Last Updated: September 25, 2013 6:52 pm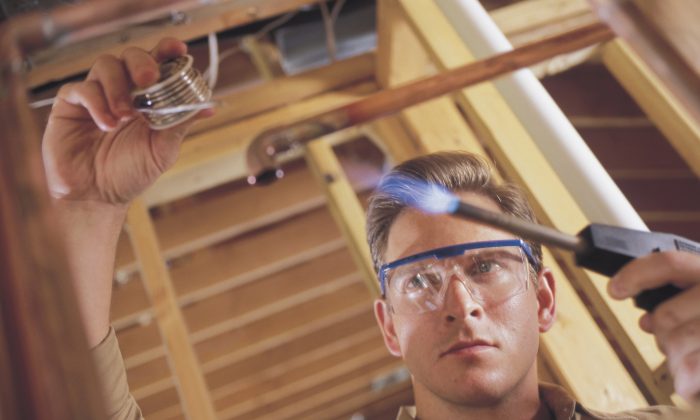 College students feel they have a better chance of landing a job compared to university students, a new poll shows. 
The RBC poll, conducted by Ipsos Reid, shows that 91 percent of college students think their education gives them an advantage when looking for a job in their preferred field, compared to 87 percent of university students. 
Similarly, 92 percent of college students say their college education puts them on a level playing field for finding a job they like, compared to 88 percent of university students. 
Response from both university and college students, however, is consistent with the majority of students finding value in their post-secondary education. 
"We know that the employment rate increases with education," Melissa Jarman, director of student banking at RBC, said in a statement.
"Understanding that a certificate, diploma, or degree makes you more than 45 percent more likely to be employed shows that regardless of the route you take, post-secondary education really is one of the most important ways to secure your future."
While college students think they have a better chance of finding a job, university graduates earn more on average compared to college grads.
According to data from Statistics Canada released in 2009, the average salary two years after graduation for university students is $45,000, compared to $35,000 for college grads.
Despite the reality, many university and college students expect to make more than that immediately upon graduation, even without two years of work experience. 
According to a recent poll commissioned by BMO, university and college students expect an annual salary of over $50,000 on average when they finish their programs. 
"While students may need to adjust their immediate salary expectations, the experience they gain combined with a good education will help them achieve a sound financial future and a rewarding career," Steve Murphy, BMO's senior vice president of commercial banking, said in a statement. 
As expected, the cost of college programs is cheaper than university programs, with the RBC poll showing that university students expect their total education costs to be $40,500—60 percent higher than college students at $25,100.
The poll was conducted by Ipsos Reid on behalf of RBC with over 1,100 post-secondary students online. The BMO poll was conducted with 602 post-secondary students online in January.