One feature film and one documentary, both about organ harvesting in China, were recently screened in Ottawa. The screenings, sponsored by two Canadian members of parliament and the Canadian Bioethics Society, highlighted one of the most egregious, and ongoing, human rights violations in the world today. 
"The Bleeding Edge" is a poignant drama about a Falun Gong practitioner imprisoned in mainland China, who is repeatedly tortured and was a candidate for being murdered by the state for her organs. 
Anastasia Lin, the star of the movie, spent time talking with Falun Gong practitioners who had been previously jailed in preparation for this role. She also spoke to sisters Jing Tian and Jing Cai, who had served 13-year prison terms for their religious beliefs. 
The Jing sisters had staged hunger strikes while in prison to protest the torture they were subjected to. 
Conservative Member of Parliament (MP) Garnett Genuis was at the screening of "The Bleeding Edge," at the National Press Theatre on April 4, 2017, and praised the film for communicating the urgency of the human rights problems in China. 
"Powerful, powerful film," Genuis said, Minghui.org reports. "Every component of the film, in terms of the experience of [Falun Gong] persecution, relates to real events taken from the lives of real people who shared that information. So it is a powerful form of testimony about the evil of this organ harvesting that is happening in China."
"I think everybody leaves here with a strong sense of resolve and responsibility, for us to take action as Canadians to address these human rights abuses," he added.
On the same day as the screening, Genuis revived a private member bill, written by former MP Irwin Cotler, that would make it illegal for any Canadian to receive an organ that had been taken by force, and bar foreigners who had participated in organ trafficking from entering Canada. 
"Human Harvest" 
The documentary "Human Harvest: China's Illegal Organ Trade," was screened at the University of Ottawa on April 6, 2017, and Parliament Hill on April 11, as a part of National Health Ethics Week—an initiative of the Canadian Bioethics Society.  
The film offered a comprehensive look at the accumulated evidence of widespread harvesting of organs from murdered religious minorities in China. 
"As we saw in the film, prisoners of conscience often convicted of nothing are the primary source of pillaged organs. They include Uyghurs, Tibetans, and Christians, but are overwhelmingly Falun Gong practitioners long dehumanized in Party-state media across China," said former MP David Kilgour, who has worked for years to raise awareness of organ harvesting in China.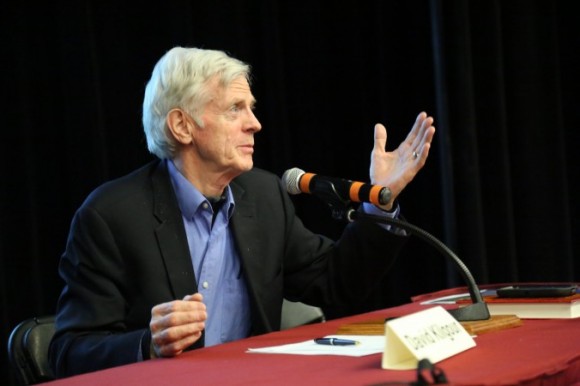 Besides introducing this unique human rights problem to a new audience, the documentary helped amplify the concerns of those who were already aware of the issue. 
"I've been familiar with the travesty of this for a number of years, and it doesn't get any easier the more one knows. It's wrong. It's simply wrong," said Maureen Korp, a professor and a writer. "That's not what medicine should be."
Y.Y. Chen, an assistant professor at the University of Ottawa's Faculty of Law, said the documentary would compel people to "want to do more, to find out more, and try to do something to change this situation."
"It stays with you," Chen said of the film. "We should get informed, spread the word about this issue, and contact your MP."