"Have you become the adult you dreamed you'd become?" It's the question posed by the new award-winning animated film "On Happiness Road," directed by Taiwanese filmmaker Hsin-Yin Sung. If you have not become the adult you once dreamed of, what then?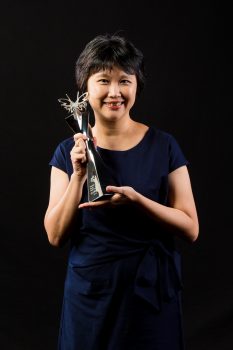 The film tells the moving coming-of-age tale of a Taiwanese girl, whose life is intertwined with major historical events in Taiwan. Despite being Hsin-Yin's first animated feature, it has garnered international acclaim and won multiple awards in Taiwan and abroad, including the grand prize at the 2018 Tokyo Anime Award Festival and the AniMovie Award at the 25th Stuttgart Festival of Animated Film in Germany. It has also recently been shortlisted for the Oscars.
The film has touched many people's hearts with its thoughtful storytelling. Among them is a young man from Brazil who sent Hsin-Yin a long letter in praise of the film. Before, he didn't know what he could contribute to society as an animation artist. But the film made him realize that even a simple animation could change the world.
A New Path
Although Hsin-Yin has always loved books, films, and creative writing, these things seemed like whimsical pursuits to her originally. She did not think they could add up to an actual career. And she carried the heavy expectations of her family to succeed, especially those of her strict "tiger mom." Hsin-Yin's mother had not been able to attend high school because she grew up in an impoverished family, and Hsin-Yin's grandmother did not think girls needed schooling. So Hsin-Yin's mother desperately wished her daughter could fulfill her own unrealized dreams.
Besides parental pressure, Hsin-Yin was also mistreated by her teachers because her family was poor. So she became fixated on one thought: "I have to make money. I have to break away from this humiliation." She poured her energy into academics with the hope of becoming a doctor, a stable career with a high salary. But when she was 16, she became sick and had to go in and out of the hospital for treatment. Although her illness wasn't severe, she realized she could not bear to witness the human suffering around her, like the ailing children hooked up to machines or the elderly man who was around one day and in the mortuary by the next. "It was really hard for me to bear. I felt like the illnesses and deaths of people unrelated to me would follow me home," she recalls.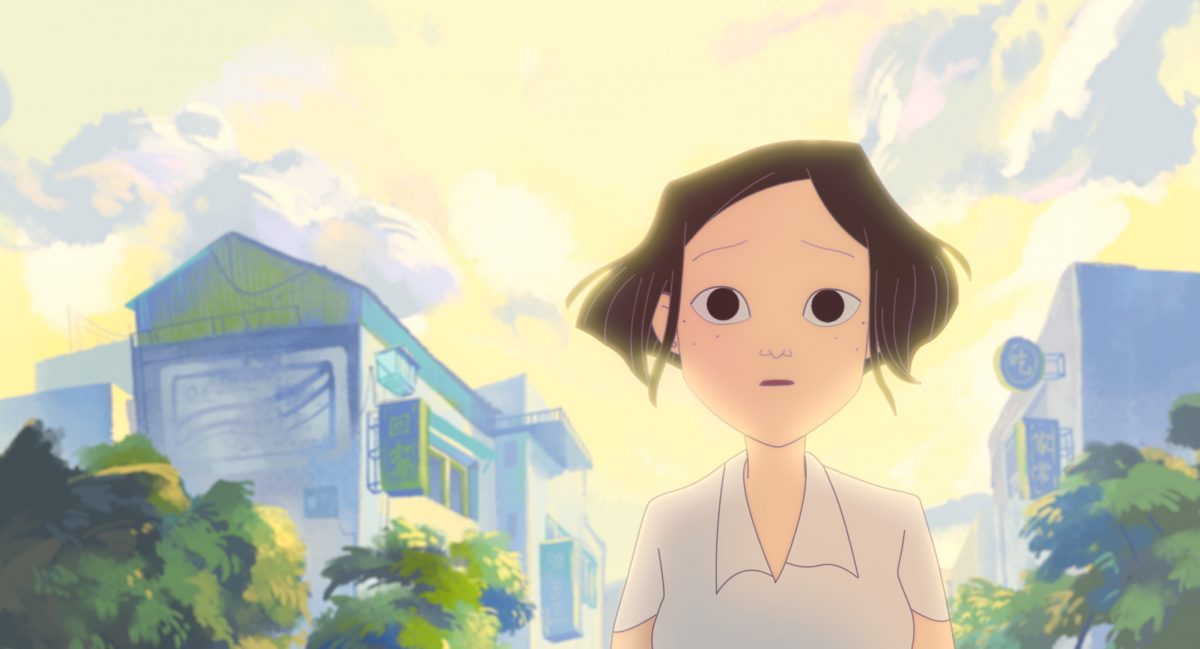 Becoming a Storyteller
After she gave up on becoming a doctor, Hsin-Yin decided to try and build a career out of her passion for writing. She graduated from National Taiwan University with a degree in political science and became a film and television reporter for one of Taiwan's leading newspapers. During film festivals, she'd go early in the morning to be one of the first to line up in front of the theater. Her conversations with directors and actors would eventually inspire her to become a filmmaker herself, someone who told stories and touched people through film. So she saved up money, quit her well-paying job, and set off to Japan to complete a master's degree in film theory.
It was during Hsin-Yin's time studying in Tokyo that she truly experienced what it meant to appreciate life and subtle beauty. In Japan, simple objects could be extraordinarily thoughtful and beautiful. Everything, from arranging flowers in a pot to drinking a cup of tea, could be a magical art of exquisite details.
Hsin-Yin left Japan having learned a fundamental lesson: The most beautiful and most powerful things could also be the most simple. This philosophy would also be reflected in the way she makes films. "I tell stories by using many, many details to build emotions," she says. These details and subtle interactions come together to create explosive emotions.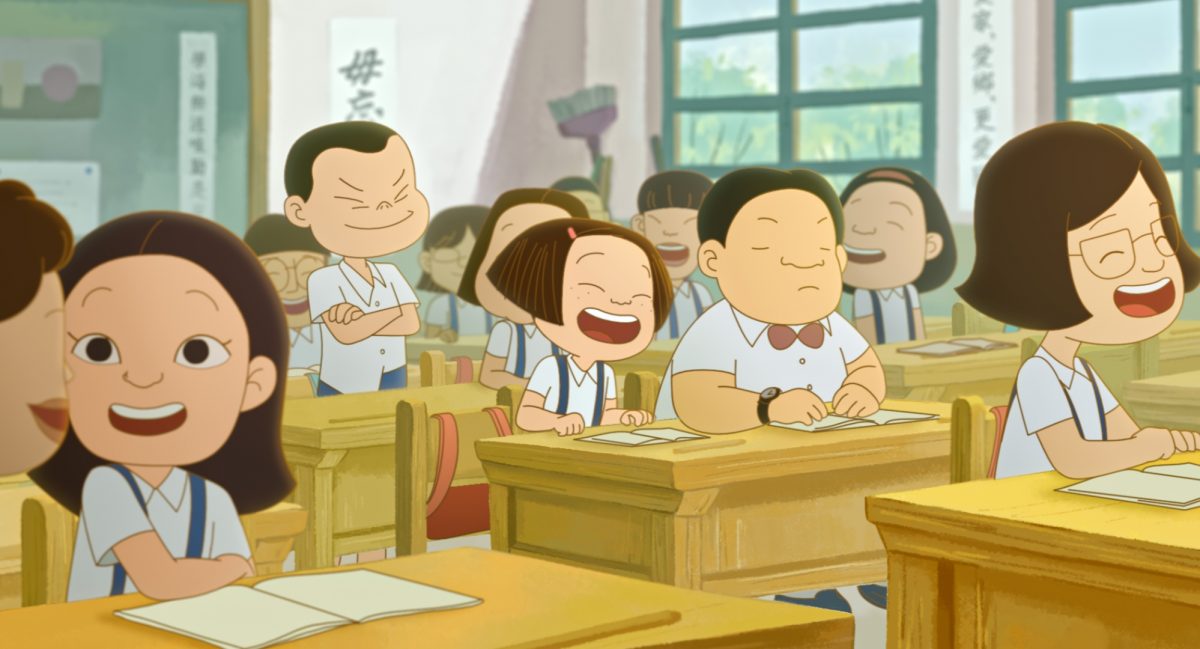 Embracing Herself
The idea for "On Happiness Road" came to Hsin-Yin when she went to the United States to continue studying filmmaking. One of her professors asked students to answer the questions "Who am I?" and "Where am I from?" So Hsin-Yin began to reflect on her childhood in Taiwan, which was colored by the turbulent contemporary history of this island nation.
Although "On Happiness Road" didn't perform as well as expected in Taiwan's box offices, she was heartened by the support she received elsewhere. While Hsin-Yin was visiting Japan, the veteran filmmaker Mitsuru Hongo told her, "I've been making animated films for nearly 40 years. I can use my career to promise you that many films will quickly disappear from this world, but this film of yours will remain." After seeing the film, he had phoned many of his friends and acquaintances in the filmmaking world to recommend it.
The Japanese filmmaker added that back when "Grave of the Fireflies" and "My Neighbor Totoro" were first released, neither performed particularly well. But both are now celebrated masterpieces of Japanese animated film. "I promise you, 'On Happiness Road' is such a work," he said. Although he was normally a shy and reserved man, Mitsuru Hongo had traveled two hours by rail just to encourage Hsin-Yin in person.
"On Happiness Road" may not have been an immediate box office hit, but it has raked in multiple awards and garnered loyal fans, including a lively online club of Japanese fans who avidly promote her film. "I think I was very sincere in making this film, so I have met so many genuine fans," she says.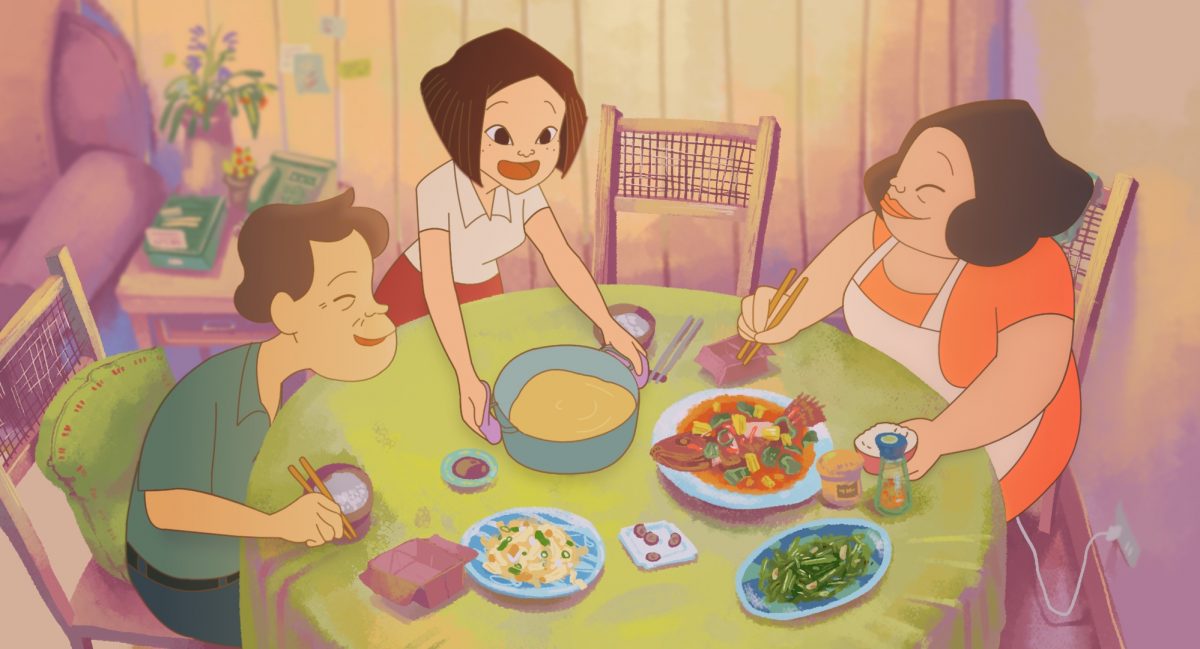 Hsin-Yin says that in the past, she had "very little confidence in myself." It was during her time studying in the United States that she learned to embrace herself and her background, as her stories won the recognition of her professors and her fellow students. One professor said to her, "Hsin-Yin, all the stories you write are very cultural. And the cultural background is something only you can write, but it's very universal."
When she first started working on "On Happiness Road," there were many naysayers in Taiwan who critiqued her ideas: "This story is so Taiwanese. How could foreigners understand it?" they said. But the international critical acclaim of "On Happiness Road" has proved that a story rooted in Taiwanese history and culture can nonetheless have universal appeal. It's like how "Forrest Gump" became a celebrated classic all over the world, even in places where people knew nothing about hippie culture, the Watergate Scandal, or ping-pong diplomacy. By believing in herself and in the story she wanted to tell, Hsin-Yin was able to craft a remarkably thoughtful and moving film.
Hsin-Yin titled her film "On Happiness Road" because she believes that happiness is found on the journey, not at the destination. Returning to the film's central question, has Hsin-Yin become the kind of adult she anticipated she would become? She nods. She is walking on her own road of happiness, and she hopes her film will help others do the same.
Published with permission from Elite Lifestyle Magazine.