Attorney General William Barr said that the Trump administration's effort to restart federal executions could go to the Supreme Court.
The administration is appealing a decision by a district court judge who ruled this week that the government cannot restart the executions.
If the appeal is blocked, then Barr will take the case to the nation's highest court, he said onboard a government plane to Montana after meeting with law enforcement officials in Ohio.
He said the five inmates set to be executed are a small portion of 62 death row inmates.
"There are people who would say these kinds of delays are not fair to the victims, so we can move forward with our first group," Barr said.
Some of the inmates issued challenges in court after Barr announced in July that the government would resume executions, ending an informal moratorium on federal capital punishment as the issue receded from the public domain. The inmates argued that the government was circumventing proper methods in order to wrongly execute inmates quickly.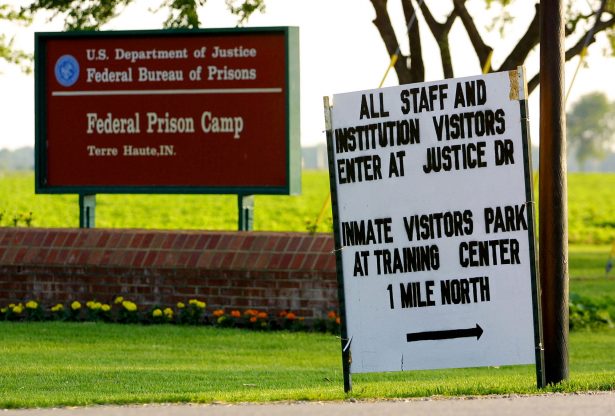 U.S. District Judge Tanya Chutkan put the cases on ice while the challenge plays out. She said in a Wednesday evening ruling that the public is not served by "short-circuiting" legitimate judicial process.
"It is greatly served by attempting to ensure that the most serious punishment is imposed lawfully," she wrote.
Executions on the federal level have been rare. The government has put to death only three defendants since restoring the federal death penalty in 1988, most recently in 2003, when Louis Jones was executed for the 1995 kidnapping, rape and murder of a young female soldier.
In 2014, following a botched state execution in Oklahoma, President Barack Obama directed the Justice Department to conduct a broad review of capital punishment and issues surrounding lethal injection drugs.
Barr said in July that the Obama-era review had been completed, clearing the way for executions to resume. He approved a new procedure for lethal injections that replaces the three-drug combination previously used in federal executions with one drug, pentobarbital. This is similar to the procedure used in several states, including Georgia, Missouri, and Texas.
Chutkan said in her opinion that the inmates' legal challenge to the procedure was likely to succeed because the Federal Death Penalty Act requires that federal executions employ procedures used by the states in which they are carried out.

On Thursday, Barr defended the protocols, saying the Bureau of Prisons has been testing and conducting practice drills ahead of the first execution. He would not say where the cocktail of drugs would come from. "I was kept advised and reports were given to me, scientific tests, the drills they are running through," Barr said.
A number of high-profile Democrats oppose the death penalty, introducing bills in August shortly after Barr's announcement that would ban capital punishment entirely.
The death penalty is "is too final and too prone to error. It fails as a deterrent. It is racially biased. And it is beneath us as a nation," Sen. Patrick Leahy (D-Vt.) said in a statement at the time.
President Donald Trump has said the death penalty does act as a deterrent and has recommended its use for some violent crimes, such as the killings of police officers.
The Pew Research Center also found in 2018 that 54 percent of Americans are in favor of the death penalty for people who are convicted with murder, while 39 percent opposed.
Kent Scheidegger, the legal director of the Criminal Justice Legal Foundation, a non-profit public interest law organization, told The Epoch Times that "the arguments against the death penalty are specious."
"There is good reason to believe that an enforced death penalty is a deterrent and saves innocent lives. There is no proof it is not. Black murderers are no more likely to be executed than white murderers," he added.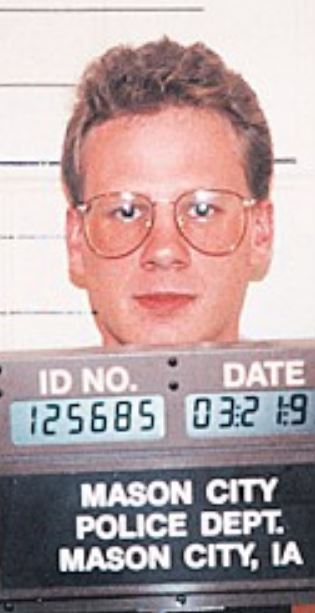 Barr said in July that he directed the Federal Bureau of Prisons to adopt an addendum to federal protocol, which will clear the way for the U.S. government to resume capital punishment.
"Congress has expressly authorized the death penalty through legislation adopted by the people's representatives in both houses of Congress and signed by the President," Barr said in a statement.
"Under Administrations of both parties, the Department of Justice has sought the death penalty against the worst criminals, including these five murderers, each of whom was convicted by a jury of his peers after a full and fair proceeding. The Justice Department upholds the rule of law—and we owe it to the victims and their families to carry forward the sentence imposed by our justice system."
The five inmates were identified as Daniel Lewis Lee, Lezmond Mitchell, Wesley Ira Purkey, Alfred Bourgeois, and Dustin Lee Honken.
Lee is "a member of a white supremacist group [who] murdered a family of three, including an 8-year-old girl," the Department of Justice said.
Mitchell "stabbed to death a 63-year-old grandmother and forced her 9-year-old granddaughter to sit beside her lifeless body for a 30- to 40-mile drive. Mitchell then slit the girl's throat twice, crushed her head with 20-pound rocks, and severed and buried both victims' heads and hands."
Purkey "violently raped and murdered a 16-year-old girl, and then dismembered, burned, and dumped the young girl's body in a septic pond. He also was convicted in state court for using a claw hammer to bludgeon to death an 80-year-old woman who suffered from polio and walked with a cane," according to the department.
Bourgeois "physically and emotionally tortured, sexually molested, and then beat to death his 2 1/2-year-old daughter," the department said.
Honken, the department said, "shot and killed five people—two men who planned to testify against him and a single, working mother and her 10-year-old and 6-year-old daughters."
Janita Kan and the Associated Press contributed to this report.