Fifth Person Dies From Bird Flu in China
April 4, 2013 2:04 pm Last Updated: April 7, 2013 12:13 am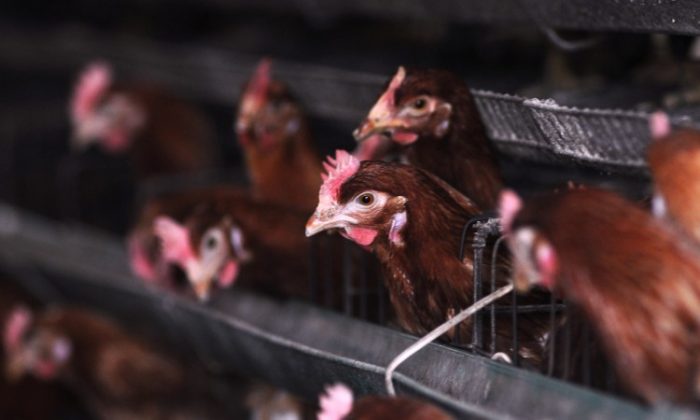 The death toll from China's new bird flu, H7N9, has risen to five, with two more deaths in Shanghai on Thursday.
Communist authorities say 14 people have been infected with the disease to date, all in eastern China.
The virus was also detected in a pigeon sample at a traditional wholesale market in Shanghai, according to state mouthpiece Xinhua. This is thought to be the first time the virus has been found in an animal since the start of the outbreak.
The World Health Organization said there is no evidence so far for human-to-human transmission, but medical experts believe the H7N9 virus could easily mutate into a strain that spreads between people, Japan's Kyodo News reported. 
"There are abnormalities in the DNA of the H7N9 virus, which is likely to make it easy for get people infected," Masato Tashiro, director of the Influenza Virus Research Center under Japan's National Institute of Infectious Diseases, told Kyodo News.
A vaccine expert from mainland China, who wished to remain anonymous, told New Tang Dynasty (NTD) Television that the H7N9 virus is capable of human-to-human transmission. 
"The virus has a latent period and a patient without any symptoms can transmit the virus to others," he said, adding that the virus infects people through the respiratory tract, and "people who had close contact with a patient might be infected just through breathing."
The expert questioned Chinese authorities' official figures. "They only reported the confirmed cases and did not report the suspected cases, so they did not report some of the cases," he said.
He also warned that this is a critical time before summer starts. "The infection is seasonal. If there's an outbreak now, it will be out of control. This is a very dangerous period."
 Vietnam has banned Chinese poultry imports due to the risk from the virus.
Both Hong Kong and Japan are taking precautions at their airports with heightened vigilance to prevent any potential spreading of the virus. Hong Kong has initiated a preparedness plan, which includes careful monitoring of poultry farms, and stopping live imports from the mainland.