Illegal "defeat devices" will cost Fiat Chrysler Automobiles (FCA) NV about $800 million in settlement expenses, after the U.S. government discovered the American carmaker had used the technology to produce fake results on diesel emissions tests.
The settlement includes $311 million in total civil penalties to the United States and California regulators, up to $280 million for FCA diesel vehicle owners, and extended warranties worth $105 million.
The U.S. Justice Department (DOJ) confirmed 104,000 FCA vehicles are affected, specifically Ram 1500 and Jeep Grand Cherokee diesel models built between the years 2014 and 2016.
Carmaker Faces Ongoing Criminal Probe
Even though the FCA has agreed to pay the settlement the company still faces an ongoing criminal probe. Regulators said FCA used "defeat devices" to cheat emissions tests in real-world driving. The U.S. Securities and Exchange Commission is also investigating.
"You wouldn't pay 311 million total dollars to the federal government in civil penalties if there were not a serious problem," U.S. Assistant Attorney General Jeff Clark said at a press conference.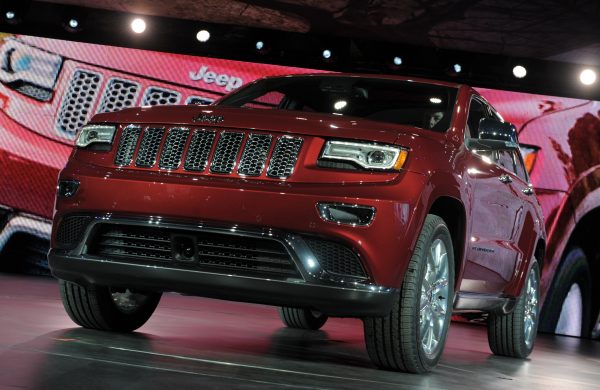 Industry Warned Not to 'Cheat'
U.S. Environmental Protection Agency acting administrator Andrew Wheeler said the settlement message is simple to automakers: "Don't cheat." U.S. regulators are confident the automotive industry is getting the tough message.
"Fiat Chrysler deceived consumers and the federal government by installing defeat devices on these vehicles that undermined important clean air protections," Wheeler said. "[The] settlement sends a clear and strong signal to manufacturers and consumers alike—the Trump administration will vigorously enforce the nation's laws designed to protect the environment and public health."
California Attorney General Xavier Becerra echoed this view. "Fiat Chrysler tried to evade these standards by installing software to cheat emissions testing," Becerra said in a statement. "The company not only violated the law and our trust but did so at the expense of our environment."
Progress on the case first filed by the DOJ in May 2017 has been slow, with parties experiencing challenges in reaching an agreement. At one point, the DOJ sought $1.4 billion in civil penalties from the FCA—or about a $1 billion more than the company ended-up paying, according to Reuters.
The company has not yet admitted liability. FCA said in a statement the settlements "do not change the company's position that it did not engage in any deliberate scheme to install defeat devices to cheat emissions tests."
Efficiency Improvements Required
The DOJ has asked FCA to work with aftermarket catalytic converter vendors to increase the efficiency of 200,000 units earmarked to be sold in 47 U.S. states, which do not already require California-mandated high-efficiency gasoline vehicle catalysts to be used. Officials estimate this would cost the company between $50 million and $70 million.
Fiat Chrysler has agreed to an enhanced a whistleblower program and the company must implement corporate governance, organization, and technical process reforms to minimize the chance of future Clean Air Act violations. The company also must hire a compliance auditor to oversee and assess the reforms.
Public comment on FCA's settlement will be open for 30 days after which a federal judge will decide whether to approve it.
FCA shares rose 1.6 percent to $16.03 per unit on Jan. 10.