The fiancee of Wall Street executive Rohina Bhandari, who was killed in a shark attack near an island about 300 miles from Costa Rica, has blamed the diving company.
Dr. Jeffrey Rosenthal, a plastic surgeon who was engaged to her, told the New York Post that divers didn't have the equipment to handle the shark.
Bhandari was a senior private-equity director for WL Ross & Co., founded by current U.S. Secretary of Commerce Wilbur Ross.
"Apparently they didn't have any protection—the divers or the instructors had nothing to ward off any of these fish, sharks,'' Rosenthal was quoted as saying. "I don't understand that aspect of it, that there was no protection for her or for the other guests for that matter."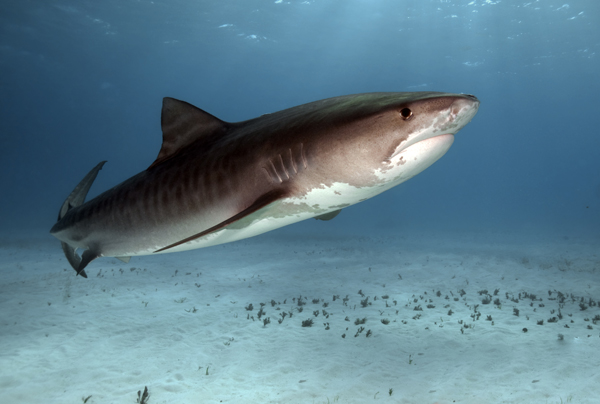 The doctor added, "I just feel that the safety precautions they took were not as good as they should have had."
Rosenthal said he could find some solace that Bhandari, 49, died doing something she enjoyed.
"She loved seeing the fish," he said, adding that she's gone on dives before. "The wildlife fascinated her."
He said that she was a person who touched the lives of many.
In one instance at President Donald Trump's inauguration party, she introduced Rosenthal to Speaker of the House Paul Ryan after she met his wife in the ladies room.
Wall Street fund manager, Rohina Bhandari, killed by shark while diving in Costa Rica https://t.co/QPvUgtyEBc pic.twitter.com/WxWr9TACOB

— konniemoments1 (@KonnieMoments1) December 3, 2017
"She was someone who befriended everyone," he told the paper. "There was a universe of stars, and she was the brightest," Rosenthal said, adding that she was a "10-star person."
Rosenthal said that numerous people have reached out to him since her death.
Costa Rica's Ministry of Environment and Energy confirmed her death in a statement on Friday. The woman suffered "strong lacerations" on both legs at the Cocos Island National Park, hundreds of miles off the coast of Costa Rica.
A spokesperson for WL Ross & Co. said that she had worked with the firm until she quit in October.
"We were saddened to learn of the death of Rohina who was a dear friend and colleague," the spokesperson told People magazine. "We ask that everyone respect the privacy of her family during this difficult time."
Others remembered her in social media posts.
"Desperately sad to hear of the tragic and untimely passing this week of my dear friend Rohina Bhandari," Jon Benjamin said in a Facebook post. "Always generous and gregarious, she was a mainstay of social life in NYC a decade ago, visited us in Chile and so kindly lent us her apartment in NYC in July this year, also hosting a party for us. One of a kind."
Another person said, "RIP Rohina Bhandari you were one of a kind, You will Be truly missed my friend!"
Tiger sharks can reach around 15 feet in length and weigh up to 2,000 pounds. They are among the most dangerous shark species—second only to great white sharks in recorded attacks on humans.
Last month, a swimmer was attacked and killed by a shark just around 10 feet from the shore in Cuba, The Sun reported.
And while you're here …
We have a small favor to ask of you.  If you can, please share this article on Facebook so you can help The Epoch Times. It takes less than a minute. Thank you very much!