There have been relatively few children infected with the new coronavirus in China, according to a new report from the World Health Organization and Chinese authorities.
The international health group conducted a joint mission with China and released a report on Feb. 28 about what researchers found.
Findings included signs that the new virus, which causes a disease called COVID-19, passes much more frequently to adults than to children aged 18 years old or younger.
Data from Chinese authorities indicate that no children tested positive for the virus in November or December 2019 or the first two weeks of January, researchers wrote in the report (pdf). Some of the children who were tested for the new disease tested positive for the flu.
Data nationwide suggest "there is a relatively low attack rate" in youth, accounting for just 2.4 percent of all reported cases. Additionally, a very small proportion of those under 19 years old developed severe (2.5 percent) or critical (0.2 percent) disease.
"From available data, and in the absence of results from serologic studies, it is not possible to determine the extent of infection among children, what role children play in transmission, whether children are less susceptible or if they present differently clinically (i.e. generally milder presentations)," the researchers wrote. Serologic studies look at serum, a liquid separated from blood, and other bodily fluids.
The WHO-China mission learned that infected children have largely been identified through contact tracing in households of adults, researchers said in the report. They said members of the team couldn't recall episodes in which transmission occurred from a child to an adult.
The case and death numbers reported by the Chinese Communist Party are widely believed to be lower than the actual figures, according to experts, Chinese workers, and internal documents obtained by The Epoch Times.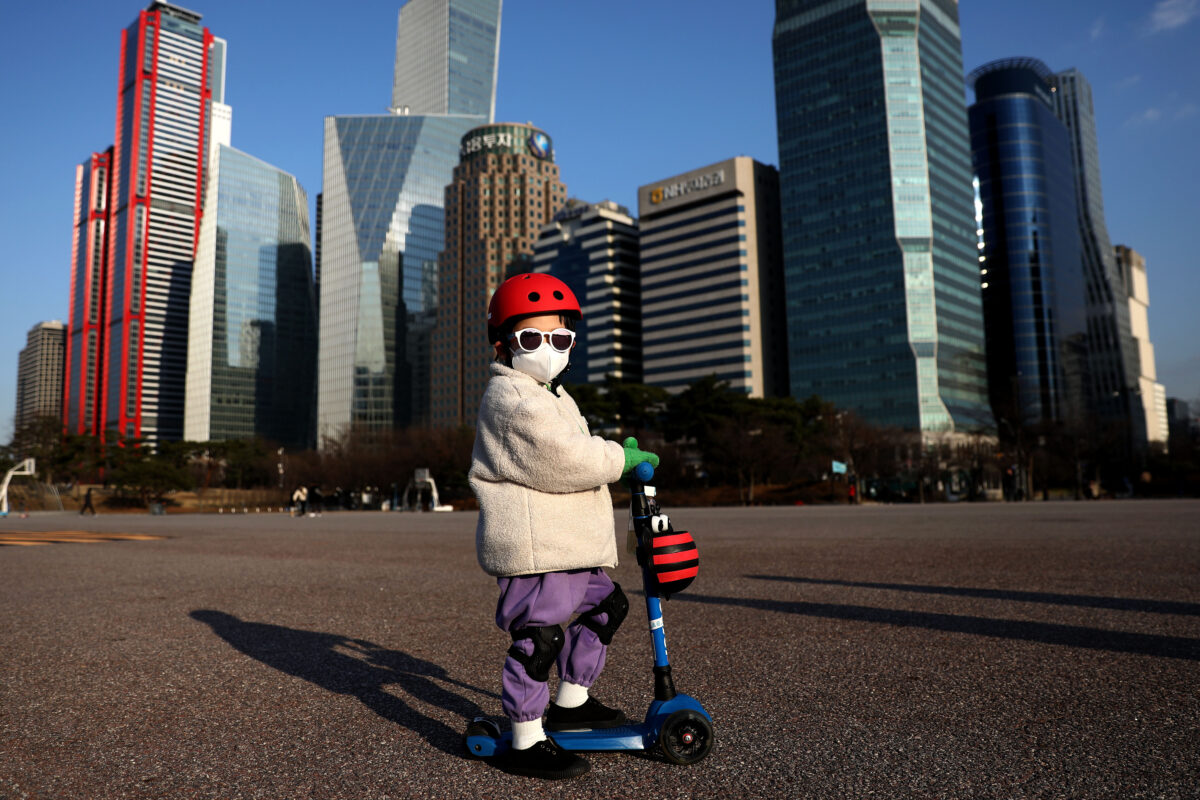 Limited information published from the past serious coronavirus outbreaks—SARS and MERS—indicates that infection among children was "relatively uncommon," the U.S. Centers for Disease Control and Prevention says on its website.
Experts don't currently know whether children aren't getting infected as much as adults or whether they're just not showing strong symptoms, Marc Lipsitch, an epidemiologist and head of the Harvard T.H. Chan School of Public Health's Center for Communicable Disease Dynamics, said in an interview posted on Harvard's website this week.
One of the most important questions yet to be answered, he said, is the role that children play in transmission. Research is needed to back up plans to close schools, he said. Japan announced this week that schools there would close for most of March and U.S. officials said this week that schools could close in the United States if America sees community spread of the new virus. China had already extended its spring break for a month.
"We need detailed studies in households of children who are exposed to an infected person. We need to find out if the children get infected, if they shed virus, and if that virus is infectious," Lipsitch said.
While data officially released from China shows few children getting sick enough to get tested in Hubei Province, the epicenter of the virus, the difference between children and adults outside the province is smaller, Lipsitch said.
"Children are still underrepresented, but they're a larger part of the total than inside Hubei province. That would suggest that part of the equation is that they are getting infected but they're not that sick—it's easier to identify less-severe cases in a system that's not overwhelmed as it is in Hubei," he said.
"But we don't know whether they're infected and not as sick or whether there are a lot of kids that aren't getting infected even when they're exposed."