A female bullfighter was gored in the face by a half-ton bull that ignored the distraction of her swirling pink cape and charged directly into her as she knelt on the ground in an arena in Mexico.
Hilda Tenorio, 32, is recovering in hospital with a broken and punctured upper palate and fractured cheekbones after the incident on May 3 in the city of Puebla, which was caught on video.
Footage posted to social media shows Tenorio—who needed 80 stitches after a previous goring—kneeling on the ground, swirling her yellow and pink cape as the bull thunders toward her. The bull was named "Querido Viejo" which translates as "My Dear Old Friend."
A las 10 de la mañana la #Matadora #HildaTenorio ha sido ingresada a cirugía con pronóstico grave y el rostro literalmente fracturado en varias partes (maxilar/paladar/pómulos y órbitas oculares a reserva de descartar más lesiones) . La operación durará alrededor de 6 horas pic.twitter.com/m5uKvU0ZDW

— Plaza de toros El Relicario (@ElRelicarioPue) May 4, 2019
But instead of aiming for the cape, the bull charged straight into her, pinning her briefly against the side of the arena.
The bull swiftly rushed on as onlookers ran to help the motionless Tenorio lying in the dirt.
Photographs in local media reports show Tenorio carried away with her face covered in blood.
Así fue la embestida que sufrió la torera @Hilda_Tenorio en la ciudad de Puebla, el día de ayer por la noche. pic.twitter.com/nqJngLyJzT

— LaHogueraMx (@LaHogueraMx) May 4, 2019
Back in 2010, Tenorio became the third Mexican woman ever to achieve the status of bullfighter in the male-dominated tradition, according to The Independent.
"To the best of my knowledge there have only ever been 14 female matadors in the worldwide history of bullfighting," said Tenorio at the time.
She also was gored in the face that year, requiring 80 stitches.
Messages posted on social media by Tenorio from the hospital the following day showed she had not lost her sense of humor.
"At least I'll have a new platinum face, although I wish it was worth more, like the Grammys," she wrote.
She thanked her fans for their support, describing her injuries as very serious. "I have not been able to sleep all night, sat up in bed because there was no other option."
"The doctors have said my upper jaw is broken," she wrote, explaining that her upper palate was punctured and "completely broken."
"My cheeks are fractured from my eye socket."
According to Tenorio, the bull weighed 580 kilos (1,280 pounds).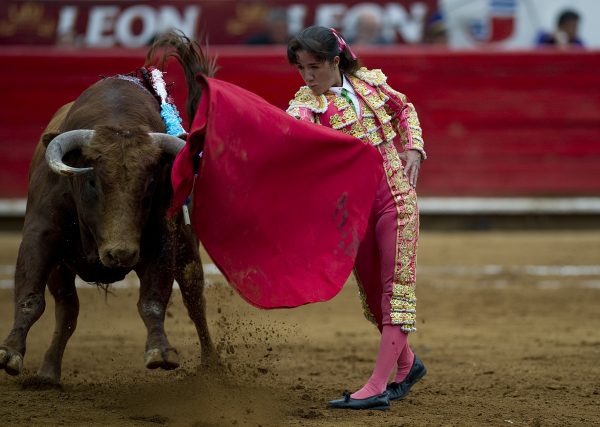 Accidents are something of an occupational hazard for bullfighters, but deaths are rare.
On May 1, a teenager died after being gored by a bull during a spring festival in Spain.
Fran Gonzalez, 19, was the second person killed by a bull during several days of traditional festivals, which often feature bull running and bullfighting of various traditions.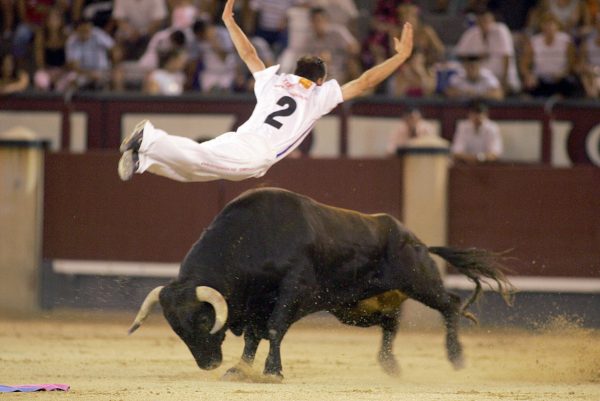 Gonzalez was gored in the groin by a bull and lost consciousness on the scene, before being taken to hospital where he was pronounced dead a short while later.
Gonzalez was a regular participant in a non-violent style of bullfighting exhibitions, sometimes described as "bull leaping," reported Levante.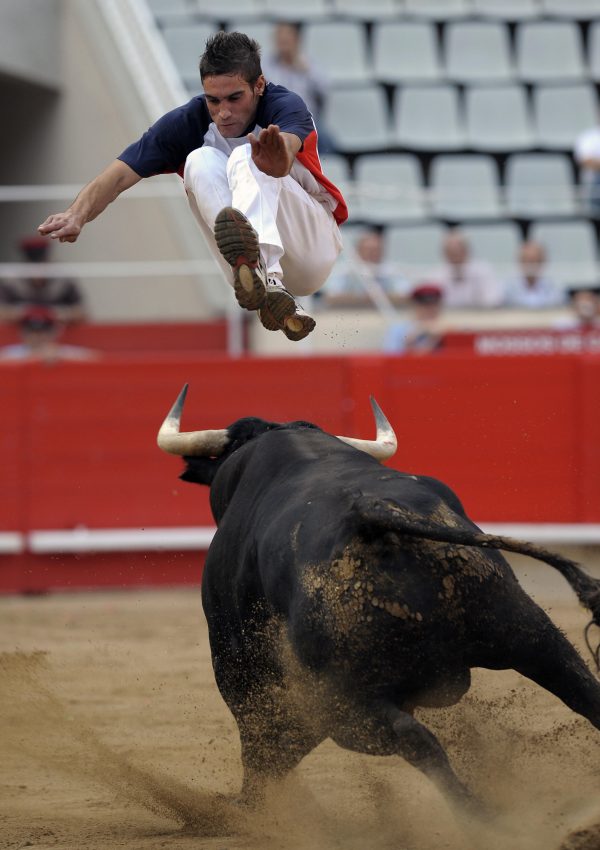 According to El Espanol, the bull gored Gonzalez moments after it was released from its pen, as it leaped violently and aggressively into the arena, "looking for trouble."
Gonzalez already had earned himself a reputation locally as a recortadore, a type of bullfighter who, unlike the matador, takes on the bull sans cape or weapon in a show of athleticism and bravado.
Recortadores compete to earn points for daring and skill as they perform acrobatic moves to dodge the charging animal, which is allowed to return to the pen unharmed.